Marsiling Park now has a fresh new look. Formerly known as Woodland Town Garden, the hilly park is dominated by its lake and features several Chinese pagodas, giving it a distinctive landscape.
With the revamp of Marsiling Park, there are various new features that have added on to the Chinese Pavilions, along with some old ones that have been given a facelift. Here are six things that you can see and do at Marsiling Park.
Marsiling Park Lookout Tower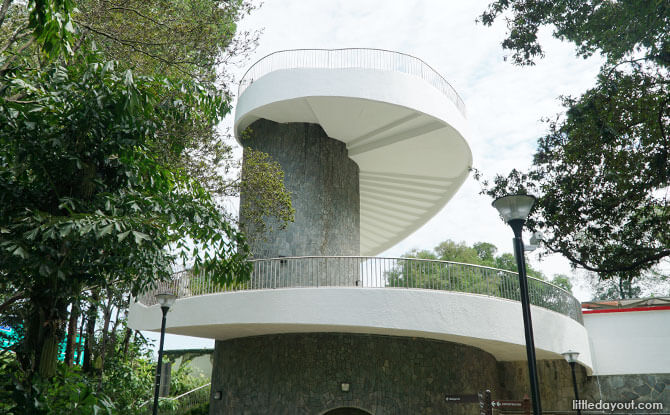 The lookout tower at Marsiling Park has been retained. Visitors to the park can climb the stairs up the lookout tower and get a view of the park greens and the lake below. The Marsiling Park Lookout Tower has also been enhanced with green landscaping. This adds a touch of nature to the white tower.
Playgrounds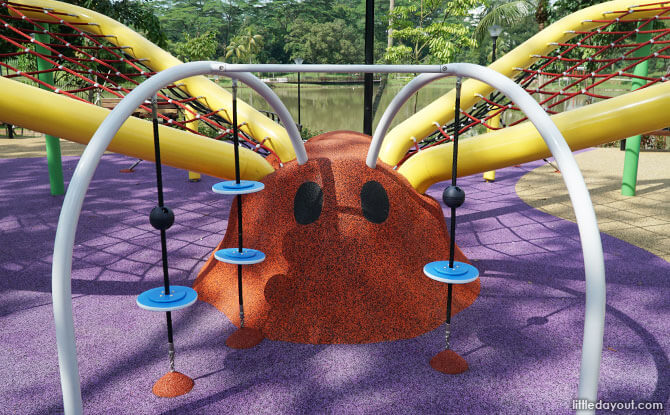 The former Woodland Town Garden had a kampong-looking playground which has since been demolished. In its place, Marsiling Park now has several inviting children's playgrounds. The most distinctive of these is the Butterfly Playground – formed in the shape of the winged insect. There is also a musical exploration playground and a web netting playground too.
---
-- Story continues below --
Ribbon Playscape
Unusual and colourful structures can be found along the hillside close the Butterfly Playground. Dubbed the Ribbon Playscape, the bright steel structures are a mixture of play equipment like swings and seating areas for Marsiling Park visitors to take a rest. It serves as a characterful area at Marsiling Park and complements the playgrounds nearby.
Eatery
Prata, anyone? Teh Tarik Cartel has a branch at Marsiling Park. Located just next to the Ribbon Playscape, this eatery serves as a convenient spot to grab a bite after expending one's energy around the park.
Boardwalks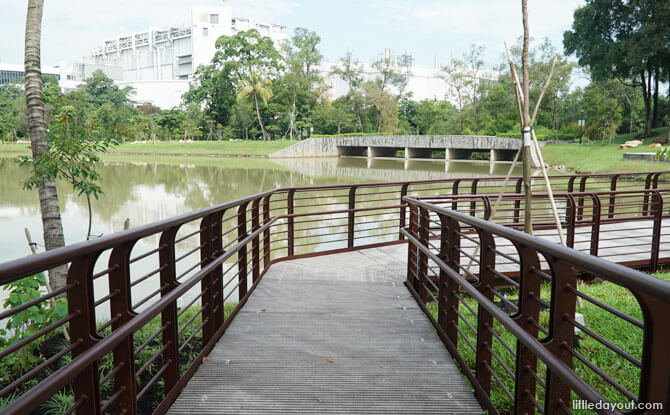 New boardwalks flirt along the water's edge at Marsiling Park's lake. From these boardwalks, park visitors can take in the views of the waters and the stone bridge which crosses it. The boardwalks also provide a vantage point to look for creatures in the waters.
Mangrove Area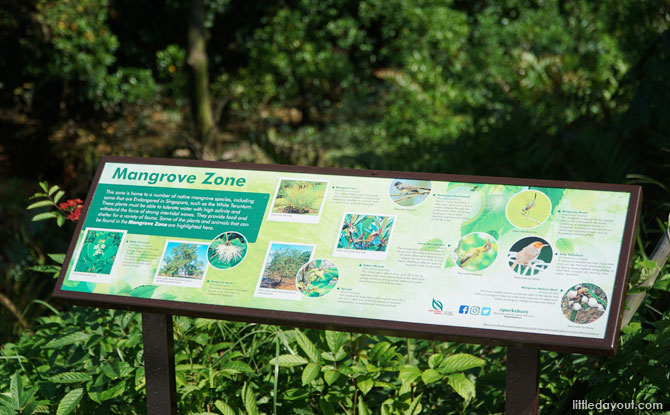 When Marsiling Park was revamped, it was also decided to reveal the Mangrove area. Though small, visitors to the park can walk the length of the mangrove eco-system and see how it changes from the saltwater end closer towards the coast and the freshwater end upstream.