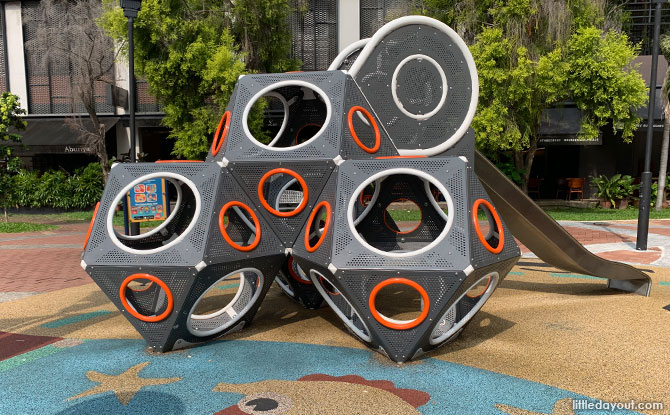 Those who have crossed over the Alkaff Bridge at Robertson Quay would have come across the Blocks for the Future playground, a little play space by the river.
---
Robertson Quay Playground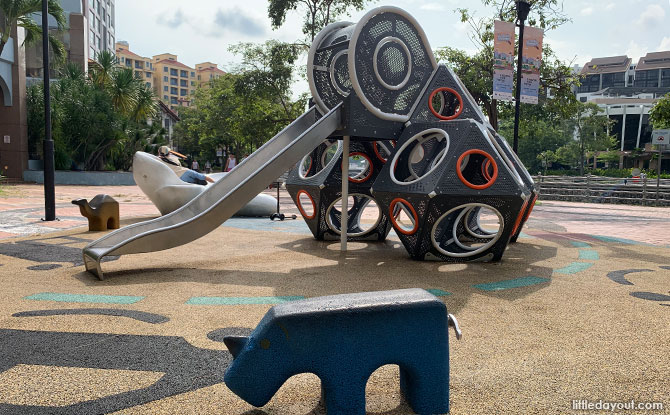 The Blocks for the Future Robertson Quay playground features a series of geometric playcubes, stacked on top of each other to create an interesting children's playground. It was an installation set up as a placemaking effort, to draw people to the space and encourage interaction with the place.
If you are wondering why the Robertson Quay playground looks vaguely familiar, regular readers of Little Day Out will realise that it is quite similar to the Kampung Siglap playground at Frankel Estate in terms of the various play elements.
---
-- Story continues below --
Unsurprisingly, the Blocks for the Future playground is also installed by CT Art, the same company behind that playground. However, the Robertson Quay playground actually precedes the playground at Frankel Estate.
---
Playing at Blocks For the Future
Kids who venture to the Robertson Quay playground can crawl inside the play space, and even slide down a mini slide. Just from the size of the playground, you can tell it is designed for younger children or toddlers.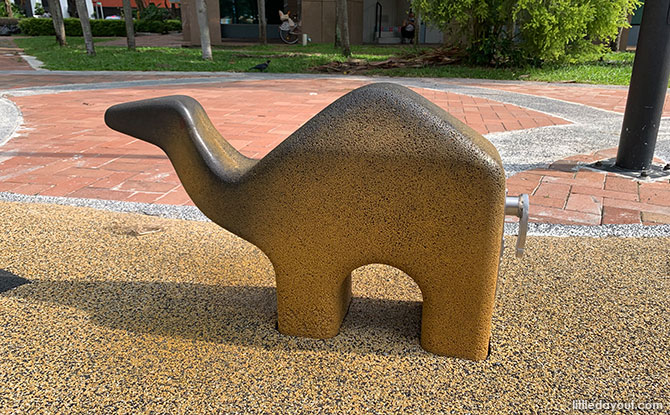 Also at the soft padded floor playground are two miniature animal forms. One is a blue rhino and the other is camel shaped.
The Robertson Quay playground is a good little distraction for families with young children who may be in the area for a meal. It is nicely situated next to the Singapore River.
The attractive looking Alkaff Bridge, with its colourful livery is also inviting and makes a great photo spot.
---
Exploring the Area
For those who wish to venture a bit further upstream along the Singapore River, Kim Seng Park and its nature playgarden lie a pleasant walk and a distance away. Who knows, as you explore the Singapore River, you may even have a chance encounter with the family of otters too.