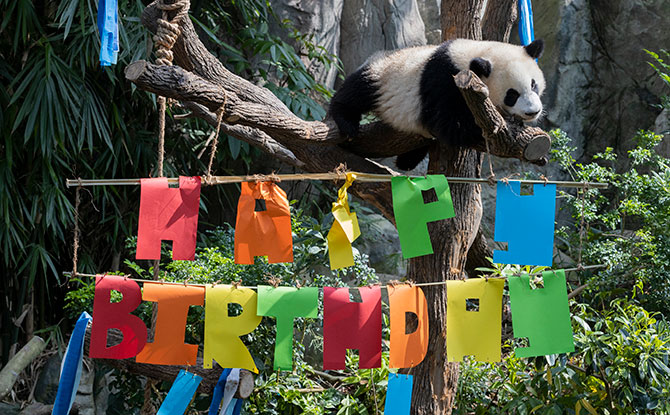 Le Le, the first Giant Panda cub to be born in Singapore, is turning one this August and there's going to be a month-long celebration at River Wonders to mark the occasion.
Born on 14 August 2021, Le Le is no longer the pink jellybean-looking baby that first captured the nation's imagination last year with news of his birth. Instead, he's close to 30 kg and full of boundless energy.
---
New Milestones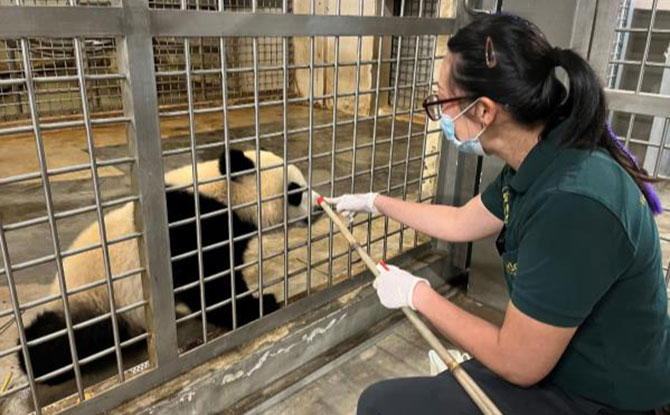 As a 33 kg (!) one-year-old, Le Le has also be hitting new milestones on his journey to adulthood.
On 10 June 2022, he was offered pellet and carrots and has begun to nibble on them, in addition to bamboo leaves and shoots, in small quantities. This is part of the weaning process.
---
-- Story continues below --
He has also started his positive reinforcement training on 7 July 2022. These help him prepare for routine medical procedures and health monitoring.
---
Panda-stic Party at River Wonders: Le Le is One!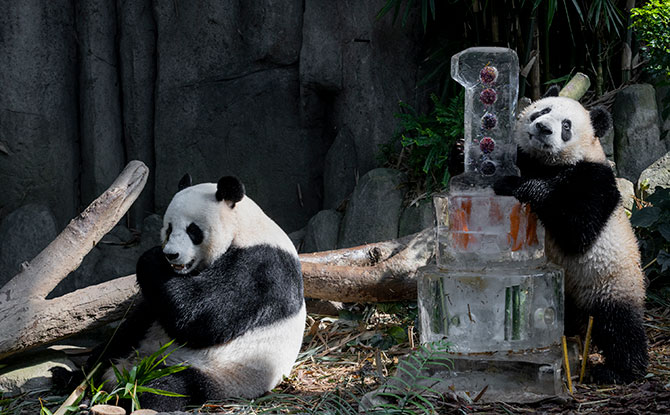 For his first birthday, Le Le was also presented with a three-tier ice cake on 12 August 2022! He will also get another on his actual birthday, 14 August 2022, at 10 am.
To celebrate Le Le's first birthday, River Wonders is having a Panda-stic Party from 5 August to 11 September 2022, with panda-themed activities that stretch into the night.
Activities being held during River Wonders' Panda-stic Party include meet-and-greets with Giant Panda mascots, thematic photo points around the park and a craft activities.
Stop by the Giant Panda Forest to say hi to Le Le and mom Jia Jia in their shared exhibit. Coincidentally, Jia Jia and dad Kai Kai's birthdays fall in September, so it's a triple celebration of sorts.
Tuck into Panda macarons and cookies, or purchase panda-themed collectibles as a keepsake.
---
After-dark Activities
When evening falls, look out for a bamboo-inspired birthday cake with sparkles and wander around light displays along the Amazonia Boardwalk to discover interesting facts about Giant Pandas.
Some animal ambassadors will be out and about at the Boat Plaza, and there will be LED Canvas Art or Shadow Box Light Art workshops too.
Do take note that some of the Giant Panda Forest and Squirrel Monkey Forest will only be open in the day. Also, many of the activities take place on Friday to Sunday, Eve of Public Holidays and Public Holidays only.
---
Panda-stic Party Bundle
The Panda-stic Party Bundle starts from $36 and includes both day and night admission. Get more details about River Wonders' Panda-stic Party in celebration of Le Le's first birthday.