Which kind of LEGO play does your child like? The kind that sticks to the manual, or the one that prefers freestyling?
LEGO Street Racer appeals to both kinds of LEGO play as it is a versatile set that features three models in one. You can choose to build a muscle car, a race car and a hot rod!
---
Three Kinds of Vehicles in One Set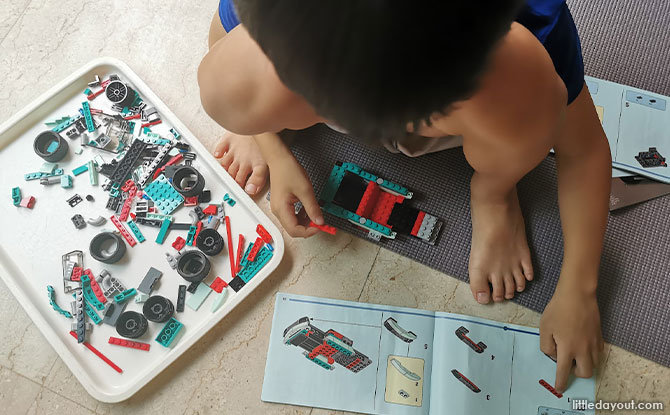 This set consists of 258 pieces and is ideal for car fans aged 7 and up.
---
-- Story continues below --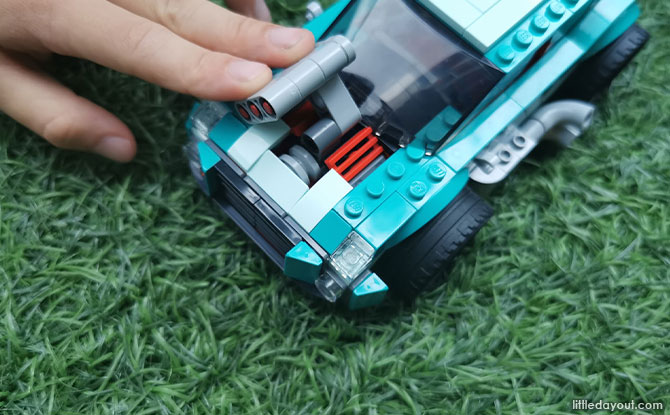 There are three kinds of cars to build. My 7 year old chose to build the Street Racer first. The mean machine looks absolutely fierce with side pipes, a spoiler, a movable supercharger and a removable roof.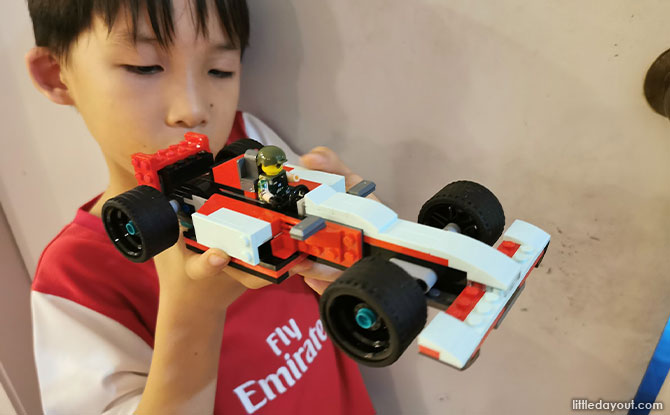 The second he chose to build was the Race Car. It was a sleek car that was made for Formula One racing.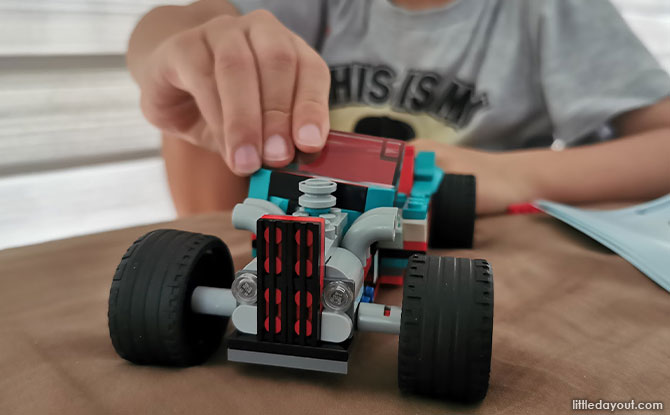 The last was the classic hot rod, perhaps it was less recognisable by the younger generation. However, the red and teal hot rod toy is a great way to introduce children to classic builds.
---
Our Experience Fixing LEGO Street Racer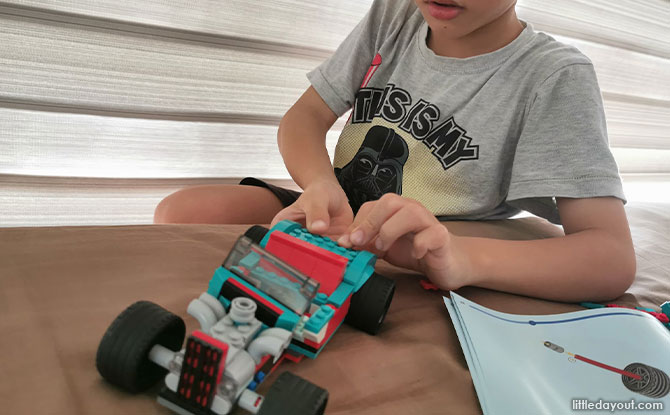 This set was perfect for a 7 year ago, who also loves to freestyle after finishing the instructions from the manual. Because of the versatility of this set, he was able to try different builds and then dismantle them (totally permissible) and build again!
Children can have plenty of play possibilities in each of the unique builds, whether it's roaring through the streets with the Street Racer, admiring the classic build of a hot rod or going around the Formula One track like a race car driver.
As a parent, I appreciated the potential of this LEGO set that could expand the imagination of a young child. Apart from the experience of building, the details are realistic and help in learning about the different kinds of cars.
LEGO builders can try the interactive digital building instructions as well using the LEGO Building instructions app. It is also a portable set that can be brought along for playdates.
For more on the LEGO Street Racer set, visit this page.