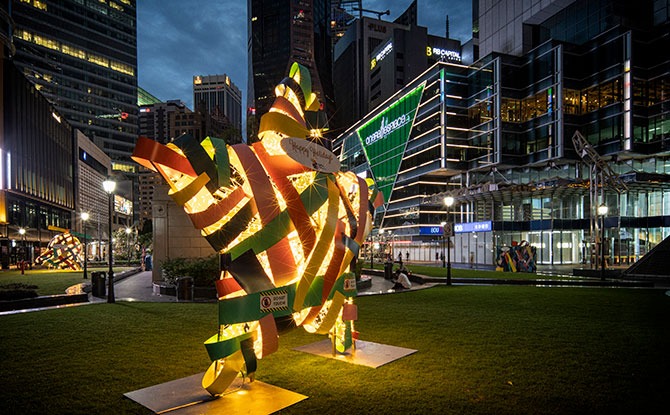 Visitors to Raffles Place Park will notice several larger-than-life festive art pieces. These are courtesy of the Raffles Place Alliance which has launched its first-ever celebration in the Raffles Place district.
---
Festive Elements and Light-Up at Raffles Place
Located around Raffles Place Park and other locations around Raffles Place are various festive elements.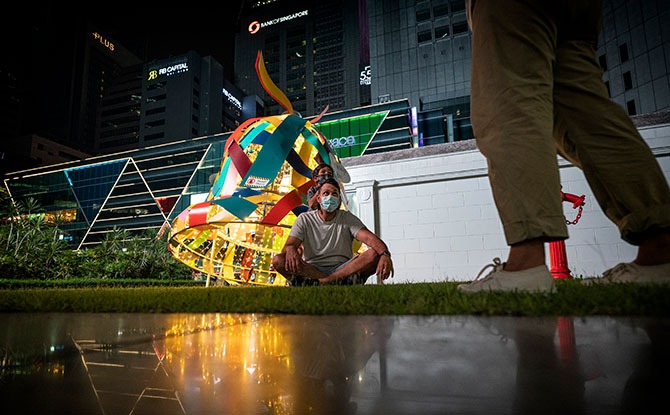 There are five sculptural art pieces at Raffles Place Park – a larger-than-life Christmas tree, candy cane, Christmas wreath, star and bell.
Outside the Bank of China Building, Clifford Centre and Ocean Financial Centre, huge Christmas baubles provide a bit of holiday glitz while large gift boxes can also be found outside CapitaGreen, Republic Plaza and One Raffles Place to bring some festive cheer to the heart of Singapore's financial precinct.
When night falls, the elements are lit up with fairy lights to welcome visitors to the park and precinct. It aims to bring a bit of joy to visitors and those working in the area.
---
Spreading Christmas Cheer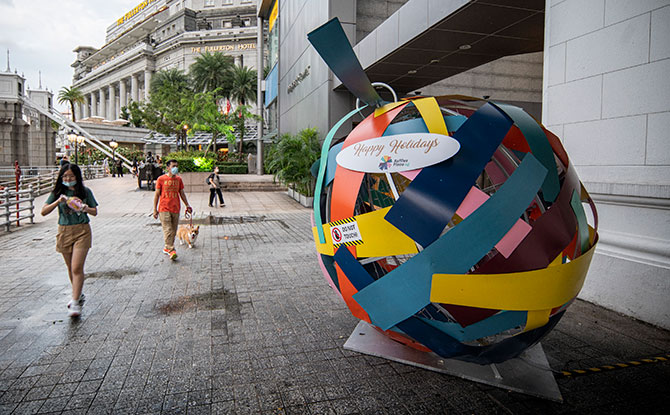 Raffles Place Alliance Chairman, Mr Chew Peet Mun, said, "We introduced the Christmas elements to spread cheer and bring hope to those visiting or working in Raffles Place, despite many of us having gone through a challenging year. At RPA, we want to end the year on an optimistic note. We have much to look forward to in the year ahead, as we emerge stronger and more resilient from the pandemic." 
The festive celebrations start on 15 November 2021 and will run for six weeks till 31 December 2021. In the evening, the light-up will take place from 7 pm to midnight daily.