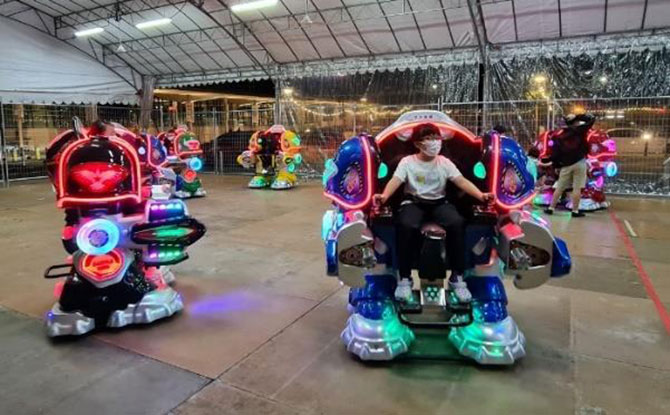 Mega Carnival at D'Marquee Downtown East takes place from 19 November 2022 to 5 February 2023, with over 20 unlimited games & rides and 50,000 square feet of play area.
---
What to Do at Mega Carnival At D'Marquee Downtown East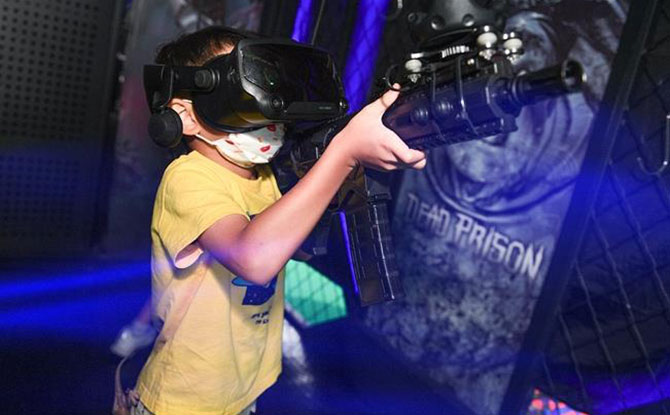 Activities at the Mega Carnival include a Virtual Reality (VR) station with four exciting simulations to choose from. There is also an old school arcade with games like Daytona, dance challenges and an LED air hockey game.
Get bouncing about on colourful inflatables such as a ball challenge, hot dip and even a gladiator attraction at the Mega Carnival. Those who venture into the inflatable land will have to navigate through endless slides and mazes, and can even put their agility to the test at an obstacle course for an exciting time of challenge.
---
Dinosaur Attractions at the Mega Carnival
Special dinosaur-themed attractions and rides await dino-lovers at the Mega Carnival. Kids will get to play around in dino ball and sand pits, and go on Viking and saucer rides. There's also a tree slide, merry-go-round and dino egg trampoline.
Take home a memory at photo spots around the dinosaur-themed area. Snap a picture at dino egg photo booth or say cheese next to a 4-metre tall, 10-metre long animatronic dinosaur.
---
Outdoor Area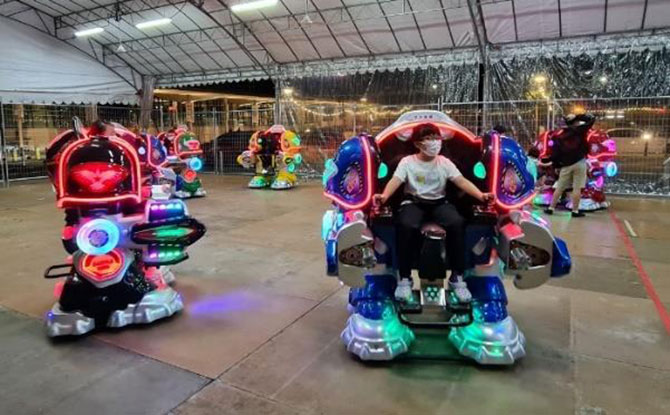 At an outdoor sheltered station, visitors can get an assortment of snacks from a food truck, or try out carnival games and attractions such as the swan pedal and robot navigator.
Trip.com is the exclusive partner for ticket purchases for the Mega Carnival at D'Marquee Downtown East. There are discounts and family packages available, including an Early Bird discount of 10% on all purchases from now till 18 November.
Tickets purchased on Trip.com after 18 November will be priced at $28 (Non Peak) and $32 (Peak). Get more information about the Mega Carnival at Downtown East, including the Terms and Conditions, here.