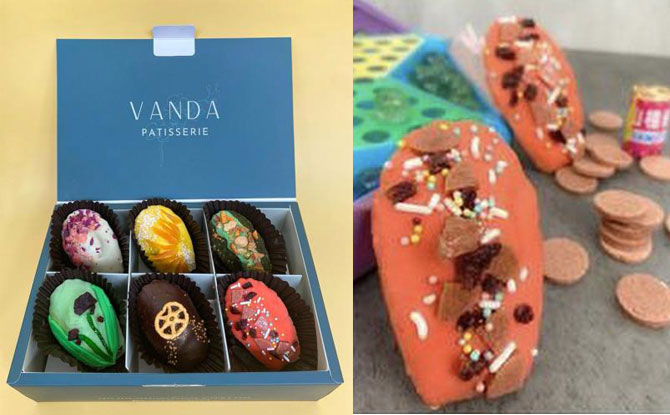 Combining a taste of local childhood snacks with French madeleines is Vanda Patisserie with their Limited Edition Don't Say Bo Jio Madeleines Box.
Available from 1 to 13 August 2022, the Don't Say Bo Jio Madeleines Box has been created in celebration of National Day. It was inspired by childhood memories and experiences and may help jolt some of your own.
The madeleines have been made with premium French butter but their flavours are firmly local. In the Don't Say Bo Jio box, you will find the following six flavours:
Popping Candy (Magic Dust) with Earl Grey Madeleine
Dried Mango with Coconut Madeleine
Kacang Puteh with Kyoto Matcha Madeleine
Purple Plum with Brown Butter Madeleine
Potato Wheel Cracker with Chocolate Madeleine
Haw Flakes with Cranberry Madeleine
---
Nostalgia in a Madeleine
---
-- Story continues below --
What got us most excited was the Haw Flakes flavour. It evoked memories of those lovely red thin slices that we used to press on to the top of our mouths with our tongue. The popping candy madeleine also conjured up the fun and excitement of emptying the packet full of candy into our mouths and having them pop away.
Each Don't Say Bo Jio box costs $28 and can be purchased online.