Slides are one of the most fun elements in a playground. It is also something which we can build out of LEGO. For gravity-powered fun in miniature, here are the steps that you can take to build a LEGO playground slide.
---
Building a LEGO Playground Slide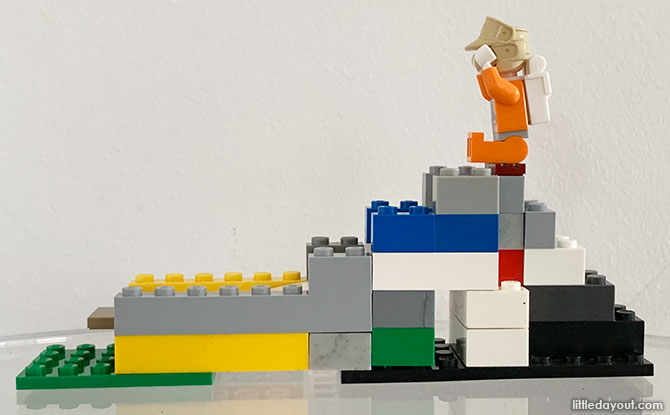 We've kept this LEGO playground slide quite simple. It consists of the ramp portion in the front and a ladder/stairs at the back. It is designed to be big enough for a LEGO mini fig to slide from the top to the bottom.
For the LEGO slide, we constructed it so that it is five bricks high. The ramp is the width of two studs.
To allow the mini figure to slide down on its own, we placed smooth sloped and curved plates on top of the bricks that made up the ramp. This covered up the studs and allowed the mini figure to slide down the ramp.
To keep the mini fig from falling off the ramp, we had bricks protrude out along either side of the ramp. This served as a "lip" to keep the mini fig on track.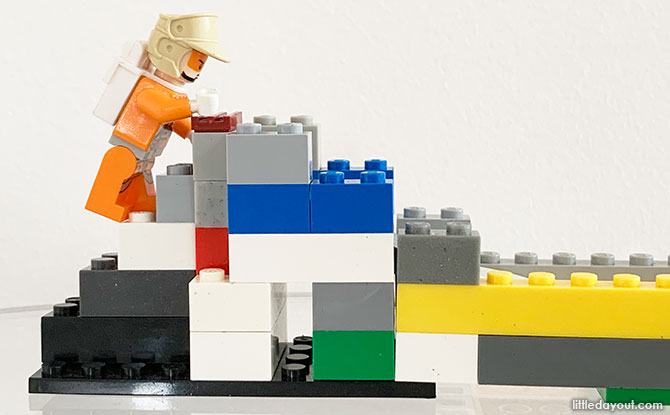 At the rear of the slide, we created a set of stairs that ascend from the ground level at the bottom to the top of the LEGO playground slide.
---
More Ideas for the LEGO Slide
There are other ways to spruce up the LEGO playground slide. These include using LEGO pieces such as nets or fences to create the grips at the side of the ramp.
Or, if you have LEGO ladders available, you can place that at the back of the slide in place of the steps.
Some of the challenges that you can try with the LEGO playground build is to see who can construct the highest slide. Or design a slide where the mini figure gets launched out the furthest. After all, a slide is nothing more than a device that converts gravitational potential energy to kinetic energy.
Have fun experimenting!