These days, we know what it feels like to enjoy being out and about, and then suddenly stuck at home with nothing to do! Or is that really the case?
House is a peek into our little curious Collector's everyday adventures as she goes out and about, collecting objects from her environment. But what happens when the rain keeps her from going about her daily routine? Can she continue to tap into her curious nature to find joy indoors?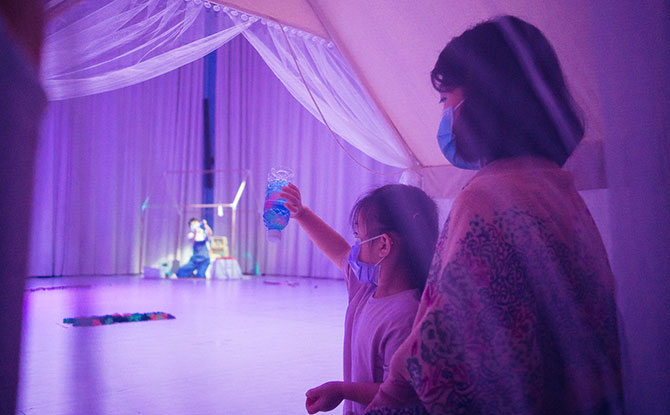 This live theatre performance, for children 15 months to 3 years, is a visual and sensory experience designed to tickle your child's senses.
Each adult-child pair will 'live' and view the performance in their own little "house" as they follow the Collector's journey of discovery and fun, rain or shine!
Tickets are available for pairs only with limited spaces!
Ticket holders will be given exclusive access to EXPLORE The Artground's arts space –Fungus Humongous 45 mins before the performance they have purchased tickets for.
---
HOUSE (A Theatre Performance For The Little Ones) at The Artground
Dates: 26th Nov to 5th Dec 2021
Show Times:
Fridays – 10am, 11.30am and 4pm (26 Nov Only)
Saturdays and Sundays – 10am, 11.30am and 4pm
Wednesday and Thursday – 10.30am and 11.30am
Duration: 30 mins
Age Group: Recommended for 15 months to 3 years old
Ticket Price: $48/pair (Admits 1 adult and 1 child)