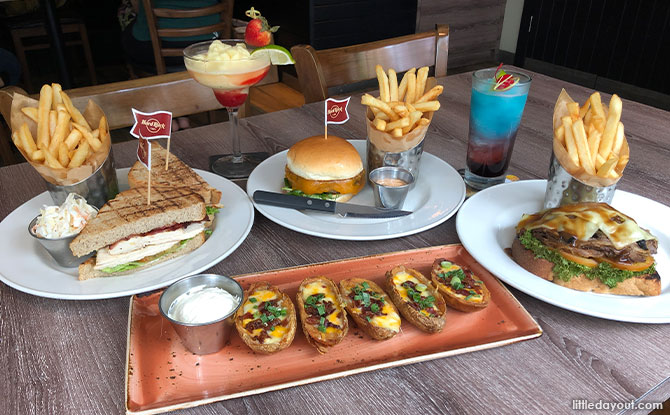 Hard Rock Café is bringing back its classics as part of its golden 50th-anniversary celebration! Diners are invited to indulge in classic dishes and celebratory cocktails with their "Back to Classic" Limited-Time Only Menu available from now till 30 September 2021 at Hard Rock Cafe Singapore and Hard Rock Cafe Sentosa!
Featuring a variety of delicious fast food and sumptuous burgers, here are some of the dishes that you can look forward to trying.
---
Hard Rock Café "Back to Classic" Limited-Time Only Menu
Traditional Potato Skins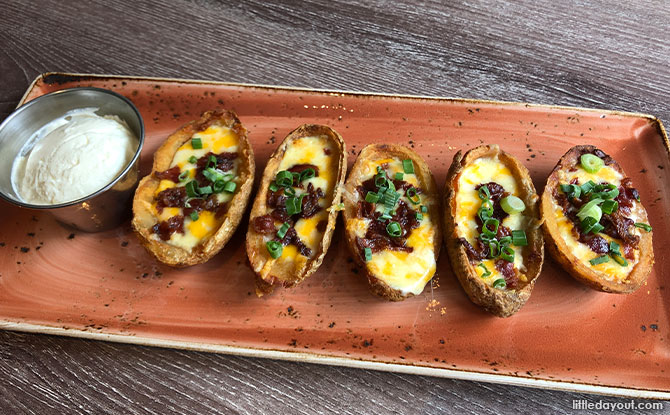 Enjoy large potato shells that are fried golden brown and filled with Jack and Cheddar cheese, crisp smoked bacon, green onions! This delicious version of a loaded baked potato also comes with a side of sour cream for dipping.
---
-- Story continues below --
---
Open-Faced Sirloin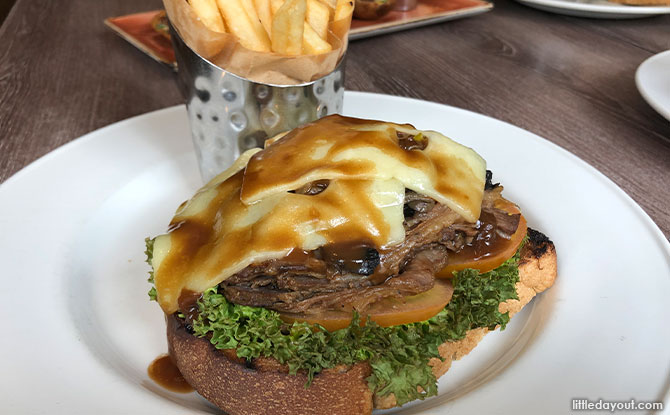 Open-faced burgers rarely get better than this. We loved this Roasted New Zealand sirloin sliced and served over toasted sourdough bread, smothered with mushrooms, and caramelized onions, topped with melted Swiss cheese and brown gravy. It is served with seasoned fries and coleslaw. The steak was perfectly cooked and the umami flavour of the steak paired wonderfully with the sweet onions.
---
Chicken Club Sandwich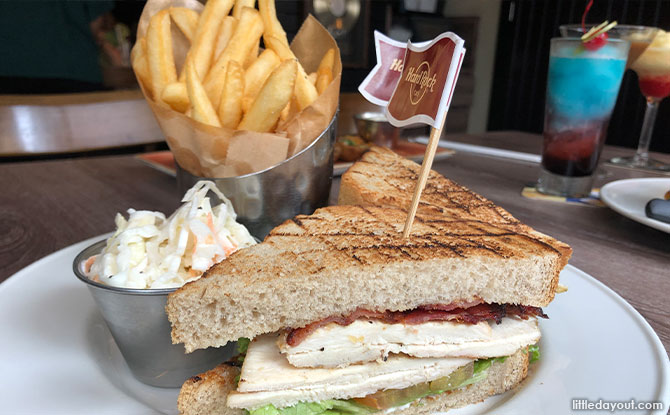 Fill hungry tummies with this classic grilled chicken sandwich with crisp bacon, tomato, mayonnaise and lettuce on toasted sourdough bread. It is served with seasoned fries and coleslaw.
---
Quinoa Burger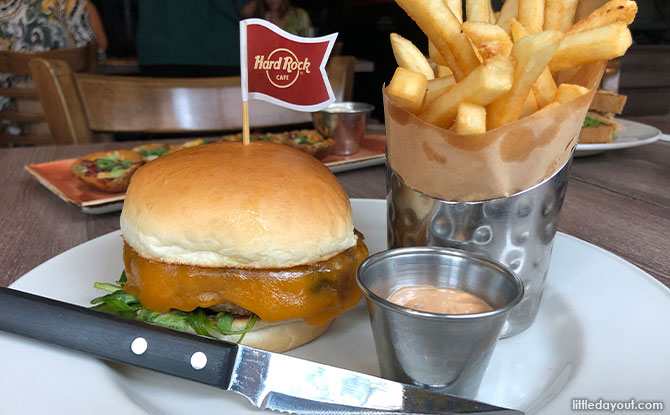 For those looking for a vegetarian option, Hard Rock Café's Quinoa Burger consists of a house-made patty of quinoa, red onion, portobello, egg, Cheddar cheese, pecan, barley, soy sauce, and breadcrumbs, topped with hummus, arugula, tomato and grilled red onion. It is served with a side of seasoned fries.
---
Mud Pie
End of the meal with a sweet treat of Hard Rock's Mud Pie – a cookie crust filled with a heavenly concoction of coffee and Häagen-Dazs chocolate ice cream topped with hot fudge and crunchy almond flakes. This ice cream cake is great for sharing and is big enough to ensure everyone gets a slice!
---
Cocktails and Mocktails On Hard Rock's "Back to Classic" Limited-Time Only Menu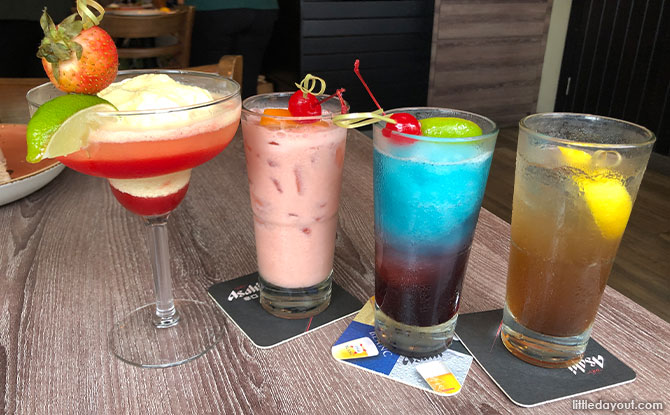 There are also a variety of mocktails and cocktails that diners can try. The first is the Groupie Grind, a non-alcoholic drink made with a mix of mango puree, pineapple juice with homemade pina colada mix poured over strawberry puree.
To those looking for an alcoholic option, there are a variety of drinks such as the Retro Espresso Martini, Classic Long Island Iced Tea or C.M.F, which is made with a mix of liquors such as Gordon's gin, Smirnoff vodka, Bacardi rum, Drambuie, baileys, grenadine, orange juice and pineapple juice.
There is also a drink named the Blue Devil which is made with Captain Morgan spiced rum, blue curacao with homemade margarita mix blended and poured over Monin wild berry syrup.
---
Exclusive 50th Anniversary Collection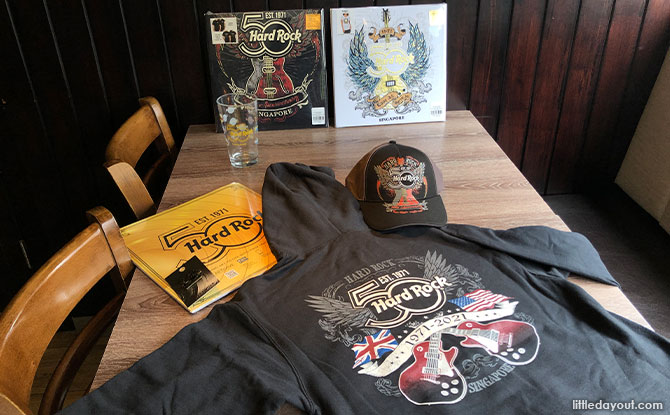 There is also various exclusive merchandise that is available at the Rock Shop for fans to buy. This includes a Unisex 50th Anniversary tee, a 20oz classic pint glass, a ladies gold wing guitar tee and more!
Read more about the limited edition Hard Rock Cafe "Back to Classic" Limited-Time Only Menu here.