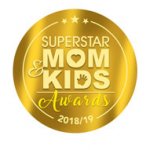 At Happy Castle, we provide a variety of play experiences for little princes and princesses. With outlets conveniently located at Seletar Mall, Westgate, City Square Mall, Jem and Jurong Point, Happy Castle playgrounds and outlets bring fun and learning activities for children to the shopping malls.
Activities at Happy Castle playgrounds aim to stimulate a child through tactile play and encourage their growth and development.
Flagship Outlet
At Happy Castle's flagship outlet at The Seletar Mall, kids can dive into a fun ball pit. Bricks Land, a mega-building blocks area, challenges kids to construct whatever they can imagine. Happy Castle Seletar Mall also has a cassia seeds play area and art & craft activities.
Seeds Playgrounds
Happy Castle's seeds playgrounds allow children to develop their motor skills such through scooping, pouring and shovelling activities. Toys such as buckets, construction vehicles and spades are provided encourage them to practice essential skills through play.
Happy Castle has both Cassia seeds and Hawthorne seeds playgrounds. Cassia seeds are a natural seed used in baby pillows to enhance the sleep quality in children. The fresh smell of Hawthorn seeds improve digestion and can help with blood circulation.
Happy Castle cassia seeds indoor playgrounds can be found at The Seletar Mall, City Square Mall and Jurong Point.
Happy Castle's Hawthorn Seeds playgrounds are found at Westgate and HarbourFront Centre (coming soon in August 2018).
Arts & Crafts and Scenario Play
Kids who wish to exercise their creativity can visit the Happy Castle's Art & Craft outlet at Jem and at The Seletar Mall flagship outlet. Here, some of the crafts that children personalised include pencil cases, masks and mirrors. After completing the craftwork, they can bring their customised keepsakes back home.
The Happy Castle Scenario Play area at Westgate allows children to engage in role-playing activities. By doing so, children learn to develop their observation skills and capacity for independent thinking.
Pricing & Special Bundles
The price for Happy Castle at The Seletar Mall is $22 for 3 hours.
Rates at other outlets are $5 for 15 minutes and $11 for 1 hour.
Purchase a special membership package for 10 play hours at $78 or 20 play hours at $140. The play hours for the membership packages can be used across all of Happy Castle's outlets.
From Mid-May 2018, members will enjoy a free ice cream, limited to one per child, for visit to Happy Castle outlets.
Happy Castle Outlets
The Seletar Mall
Activities: Ball pond, Bricks Land, Cassia Seeds Playground, Arts & Crafts
Address: 33 Sengkang West Ave, #03-K1/K2/K3, Singapore 797653
Westgate
Activities: Hawthorn Seed Playground, Scenario Play Area
Address: 3 Gateway Drive, #04—k2/k3, Singapore 608532
Jem
Activities: Arts & Craft
Address: 50 Jurong Gateway Road, #04-k3, Singapore 608549
Jurong Point
Activities: Cassia Seeds Playground
Address: 1 Jurong West Central 2, #B1-108, Singapore 648886
City Square Mall
Activities: Cassia Seeds Playground
Address: 180 Kitchener Road, #04-22, Singapore 208539
Century Square (Coming Soon in June)
Address: 2 Tampines Central 5, #04-07, Singapore 529509
HarbourFront (Coming Soon in August 2018)
Address: 1 Maritime Square, #03-58, Singapore 099253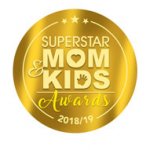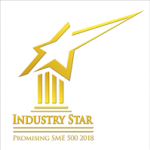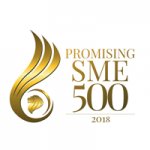 ---
Useful Information
Happy Castle Indoor Playground
Address: 33 Sengkang West Ave, #03-K1/K2/K3, Singapore 797653 797653
Phone: 97452242
Email: admin@happycastle.sg
Website: http://www.facebook.com/HappyCastle.2016/