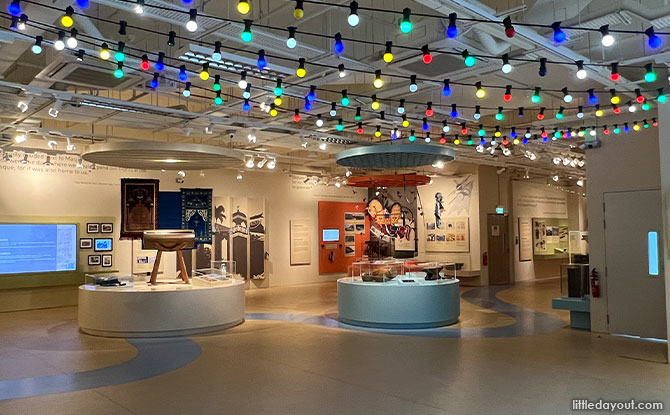 Curated by the Malay Heritage Centre along with support from the Malay Heritage Foundation, the Geylang Serai Heritage Gallery is an interesting place that one can visit the next time they are near Wisma Geylang Serai.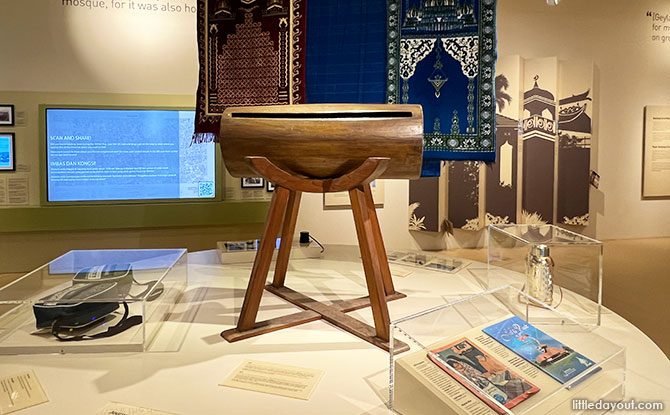 At the Geylang Serai Heritage Gallery, visitors can get an overview of the area's history and heritage through the use of archival materials and historical objects, some of which are on loan from the Kampong Ubi Community Centre Malay Museum. The gallery also features the experiences, memories and contributions of past and present residents of Geylang Serai.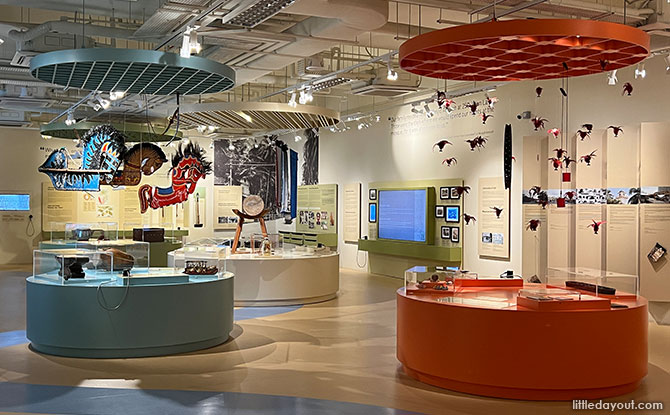 The gallery can be split into three sections: "The making of Geylang Serai", "Living in Geylang Serai" and "Our Geylang Serai Community & Heritage". Here's a glimpse of what to expect in each of the sections.
---
The making of Geylang Serai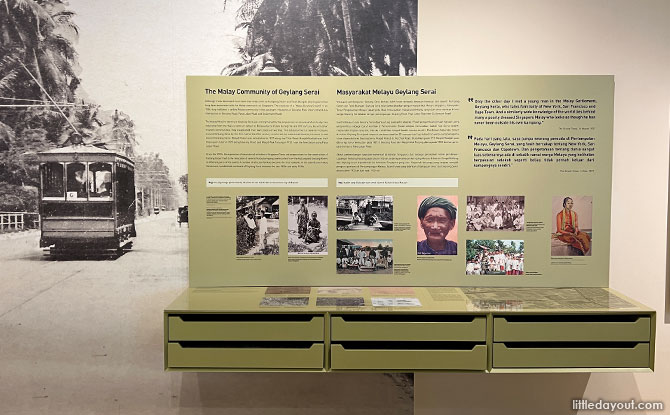 Did you know that "Geylang Serai" conventionally refers to the area of businesses and residences surrounding Geylang Serai Market? An area that stretches eastwards from Paya Lebar Road to Jalan Eunos, it also includes the social, industrial and commercial spaces along Geylang Road, Changi Road, Sims Avenue, as well as minor roads within the area.
This section of the gallery is where visitors can see the transformation of Geylang Serai from an area with small farm holdings to a bustling centre of commerce as well as a residential suburb.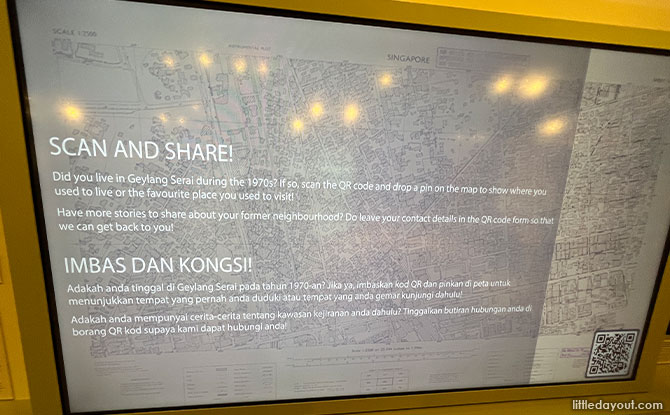 There is even an interesting interactive station where visitors who lived in Geylang Serai during the 1970s can revisit their former neighbourhood.
---
Living in Geylang Serai
After the various redevelopment plans, an estimated 100,000 kampung residents moved to new HDB homes in Geylang Serai and it was also when shopping complexes such as Tanjong Katong and Joo Chiat shopping complexes were built. In this section of the gallery, visitors can delve deeper into the development of public amenities to meet the needs of its residents.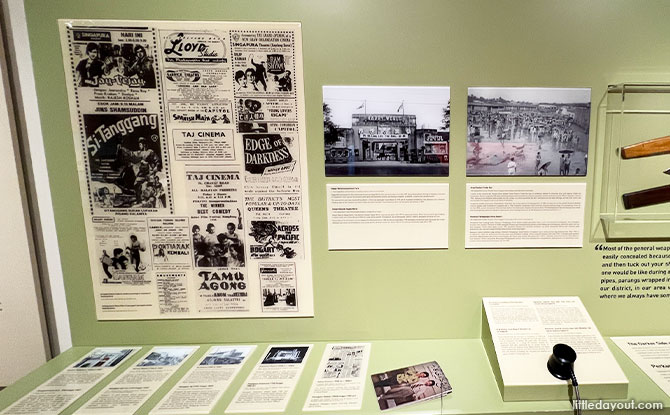 As Geylang Serai developed as a residential suburb, leisure activities also expanded to keep pace with the recreational needs of a growing suburban population. From the early 1930s, cinemas or their open-air counterparts began screening "talkies" (films with sounds).
---
Our Geylang Serai Community & Heritage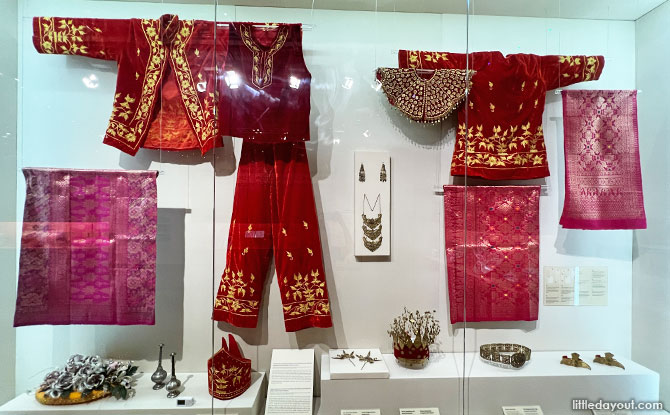 This section explores the social and personal significance of Geylang Serai for the members of the local Malay/Muslim community. At the heart of these experiences and memories are social interactions and community activities, such as preparing for a wedding at a communal space, attending a cultural performance at the former Malay Village, or patronising the bustling Ramadan Bazaar for new attire and seasonal cuisine.
Visitors will be able to see various significant items of community living as well as a few items from the past such as cassettes, vinal record players and more.
To get an in-depth view of the material presented at the Geylang Serai Heritage Gallery, click the link here.
---
Geylang Serai Heritage Gallery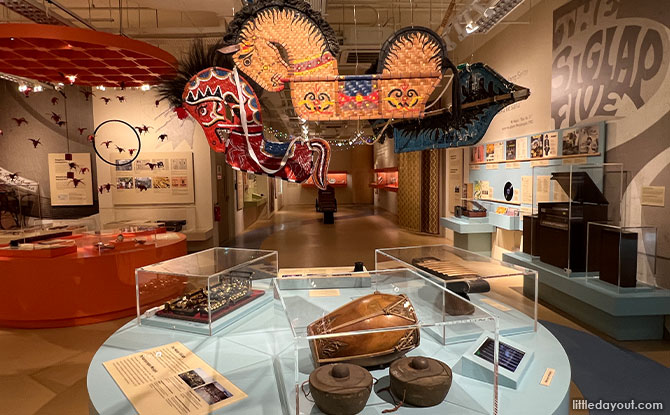 1 Engku Aman, #01-05 Wisma, Turn, 408528
Opens Tuesday to Sunday, 10 am to 6 pm. Last admission is at 5:30pm