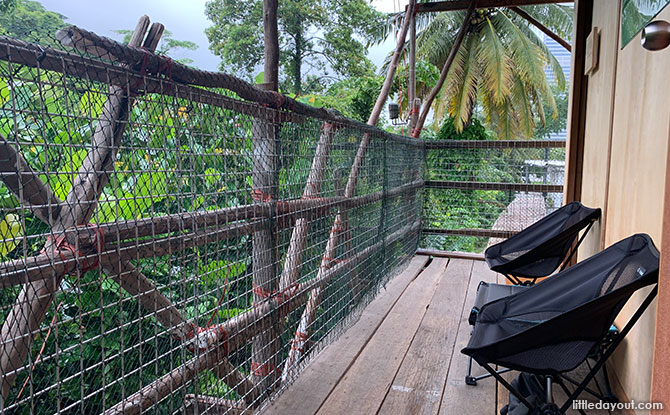 Designed to look like a Bornean longhouse, the Forest Institute at Gillman Barracks is a large-scale art installation project that presents the research into the secondary forest at Gillman.
Once known as The Queens Own Hill, the forest next to Gillman Barracks is home to a variety of fauna. Large-scale prints of the animals spotted within the forest, including raptor birds and snakes, have been placed all around Gillman Barracks, heralding the Forest Institute art installation at 7 Lock Road.
---
Forest Institute At Gillman Barracks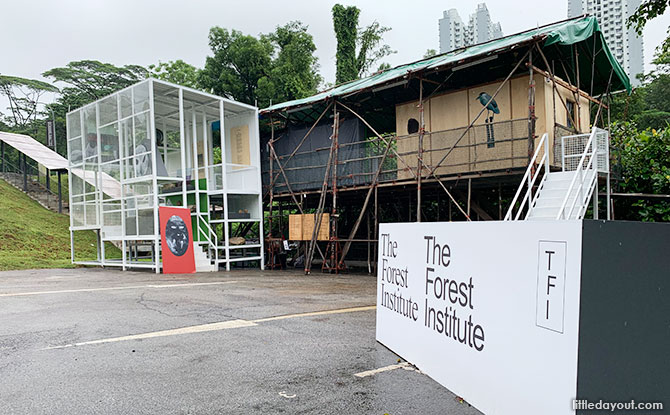 ---
-- Story continues below --
The Forest Institute is a paid admission installation. After paying the $5 fee, you can climb up the stairs to reach the longhouse above. The timber used in its build was recycled from other builds by a team of street Wayang builders.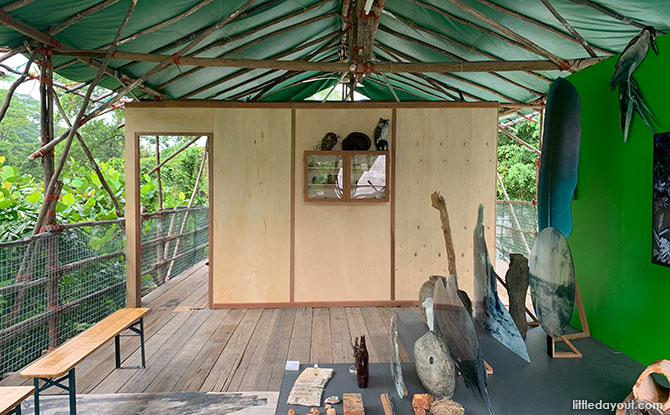 On display in the main room of the longhouse are various artefacts which have been recovered from the forest.
A 40-minute video provides a look at life in the neighbouring forest.
There is also an Observation Room which give visitors a sense of what it must be like to stay in the forest, even though in reality, they are within the urban sprawl of Gillman Barracks.
The Observation Room was available for overnight stays. However, these have been all fully booked till the end of the Forest Institute tenure on 14 February 2022.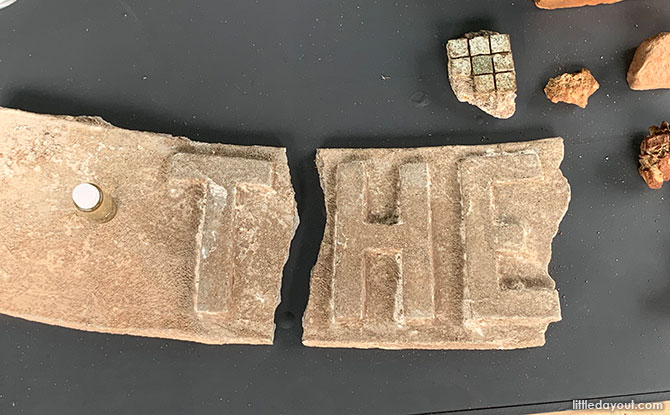 Personally, we would have liked to have more information panels about the individual artefacts on display. However, those who wish to find out more can watch the Artist, Architect & Curator's Talk to hear from the project's initiators – Robert Zhao, Randy Chan, and John Tung. It can be viewed here.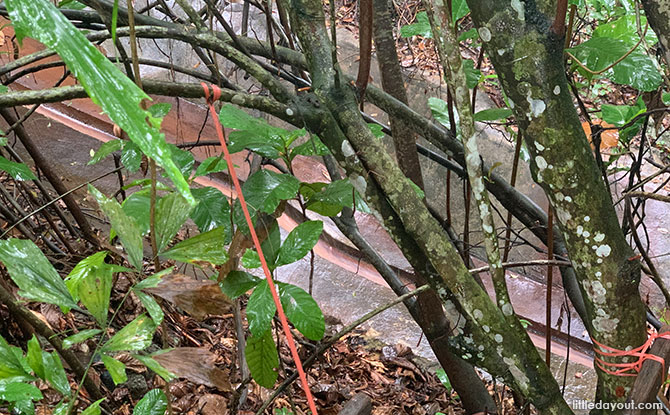 There is also a nature walk that is ongoing this last weekend of the installation. This nature walk focuses on a tributary that runs beside to the Forest Institute. Now concretised, this stream feeds into Berlayer Creek at Labrador Nature Reserve.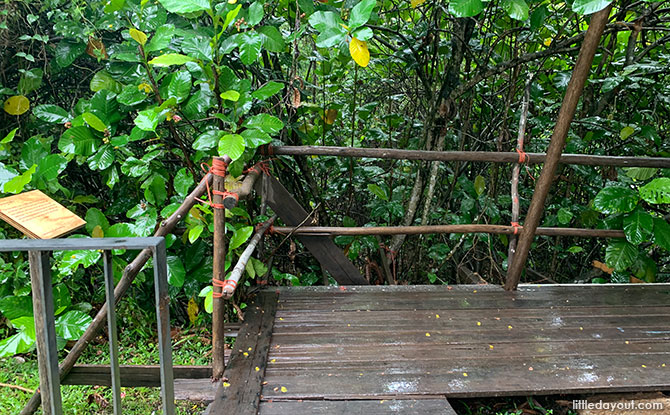 Visitors can get a view of this tributary from the installation's River Platform.
---
Visiting the Gillman Forest
Even if you don't join the tour, you can still explore the Gillman Forest by going for a walk along the Earth Path which runs parallel to the Forest Walk elevated boardwalk. This can be reached from further up along Lock Road.
Alternatively, follow the river and head down towards Berlayer Creek and Labrador Nature Reserve.
The Forest Institute closes on 14 February 2022. Get more details here.