Code in the Community, a programme which offers free coding courses to underprivileged young Singaporeans, has received a boost with additional funding from Google and Infocomm Media Development Agency (IMDA).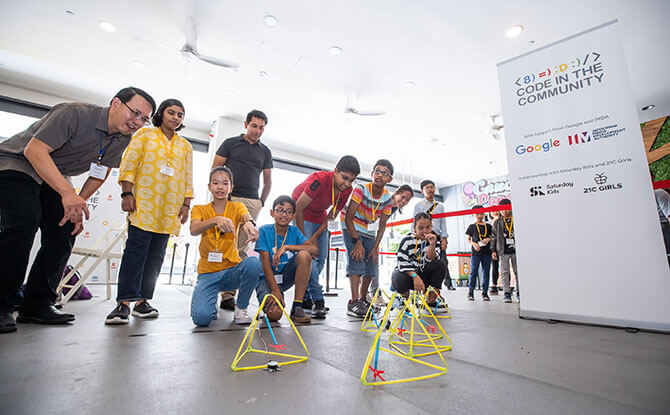 Mr Heng Swee Keat, Deputy Prime Minister and Minster for Finance, announced earlier in January 2020 that the Code in the Community programme will reach out to 6,700 students between the ages of 8 to 16 years old over the next three years. It will be facilitated by Saturday Kids and 21C Girls with Google and IMDA co-funding $2 million to support the initiative.
Code in the Community was originally started by Google in 2017. It provides free coding classes to children from low-income families, equipping them with basic coding skills and aims to inspire their interest in technology. To date, the programme has benefited 2,300 students.
Learning Scratch & Python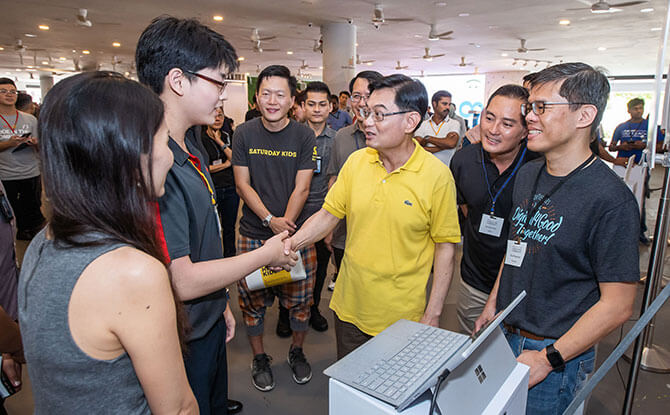 From 2020, Code in the Community will be structured as a 16-hour curriculum divided into courses for 8 to 12 year olds and 13 to 16 year olds. Courses will be divided into two levels – the first focusing on Foundations and the other on Applications.
---
-- Story continues below --
The younger age group will be introduced to computing through Scratch, a block-based programming language. At Level 1, they will build a foundation in computer science before progressing on to applying their skills to physical platforms such as Strawbees and Qirkbot.
Teens in the older age group will learn Python, a text-based programming language. After completing the foundational level, they will learn to apply their Python skills to microcontrollers and other physical applications.
Participating in Code in the Community
In order to participate in Code in the Community, students have to meet a set of eligibility criteria. These include being under the MOE Financial Aid Scheme or being a beneficiary of other government schemes for low-income families. The programme will also be supported by self-help groups such as Chinese Development Assistance Council, Eurasian Association, Singapore Indian Development Association and Yayasan Mendaki who will help to promote the programme to their beneficiaries.
Mr Tan Kiat How, Chief Executive, IMDA said, "Our vision is for every citizen, regardless of age or background, to use technology confidently. IMDA is pleased to partner Google on the CITC programme to support underprivileged children in picking up digital skills and computation thinking through coding. This is part of our efforts to ensure that no child is left behind in a Smart Nation. I would like to express my deepest appreciation to all the volunteers for their contributions to build a more caring and inclusive society. I hope that more like-minded industry partners and volunteers will step forward to join us on this journey."
The first run of Code in the Community will commence from 1 February to 22 March 2020. Interested parties can register their interest at www.codeinthecommunity.com. Registration for the first run closes 14 January 2020.