Artistori is an art school that has been nurturing creativity and originality in its students since 2013. Adopting an inquiry-based teaching method, it has helped children discover their love and passion for the visual arts.
As a testimony to its methods, Artistori's students have won accolades at international competitions such as the Kanagawa Biennial World Children's Art Exhibition and the World Children's Picture Contest organised by the IE-NO-HIKARI Association in Japan.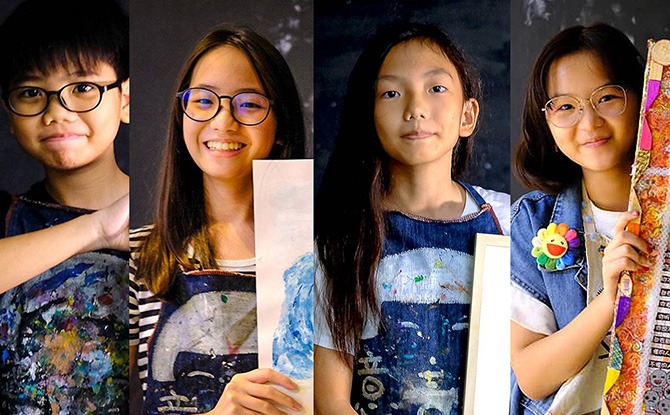 Artistori's students have also been successfully enrolled into Art Elective schools through Direct School Admissions and entered into the School of the Arts.
Artistori is now providing the opportunity for more to experience its programmes with a series of free trial classes for kids as young as 4 years old. There are various timeslots to choose from for each trial class. Take note there is a nominal registration fee to ensure that those who sign up will turn up for the trial class.
Trial Classes at Artistori are only held at the start of a new art project in the following respective programmes:
---
Creative Mix Media Art (4 to 8 year olds)
Aside from introducing basic art fundamentals, Creative Mix Media Art is a programme for your children to develop their natural drawing abilities and cultivate a way of expressing self through the use of imagination and story-telling in their artwork.
By learning multi-disciplinary art forms and techniques, combining and working with a variety of materials and mediums, the programme aims to stimulate creativity in your children while having fun at the same time!
Get more details here about upcoming trial classes for Creative Mix Media Art.
---
Creative Fine Art (8 to 12 year olds)
With more focus on technique learning, through mind mapping, observation and research from a broad range of topics including art history, famous artists and the different cultures, Creative Fine Art aims to inculcate important fundamentals of Fine Art by having kids learn multi-disciplinary types of artists' styles, specific mediums and craft tools.
Creative Fine Art progressions leads kids to build up original Fine Art portfolios demonstrating their observations, creativity, thought process and Fine Art methodologies. This ultimately ready junior artists for Direct School Admissions (DSA), Art Elective Programme (AEP), etc.
Get more details here about upcoming trial classes for Creative Fine Art.
---
Creative Visual Art Class (12 year olds and above)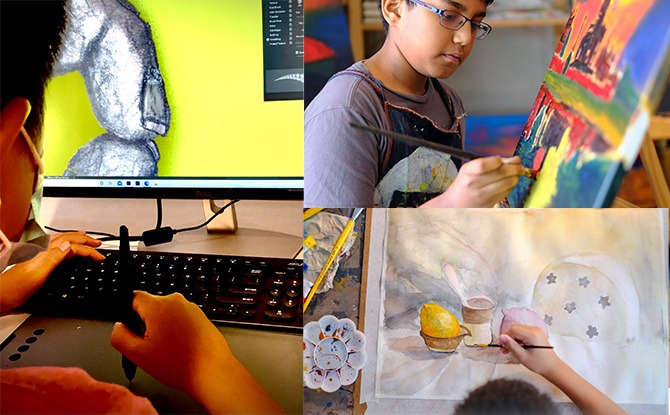 The dream of becoming an artist is in many but as we grow older, the practicality of life kicks in, the dream is slowly diminished. Creative Visual Art defines entrepreneurs and visionaries. Artistori wants to lead aspiring young artists to a new level of creativity, style and visual art direction. Kids as young as 12 years old will be taught a wide variety of fine art, creative art and digital art disciplines, turning their practice work into masterpieces, products and metaphor that shall inspire audiences world-wide.
Creative Visual Art involves individuals in the creation of their very own artist branding, website and social media platform identity. With computer software skills as an essential today, they will be trained to create art digitally, basic website development, digital ethics and pre-cautions, documenting art, photography and digitalising their own masterpieces.
This is a Visual Arts programme with the aim to develop online portfolios, prints and design works to be ready for 'N' level , 'O' level , auditions , submissions to tertiary institutions and to be exhibited online to the whole wide world.
Get more details here about upcoming trial classes for Creative Visual Art.
---
Buddy Promo – Enjoy 30% Off
If your child enjoys the trial classes at Artistori, there is more good news. The art school is having a Buddy Promo Special from now till 31st December 2021.
If your child signs up together with another friend, they can enjoy 30% off the price of a five-lessons package at Artistori. That's the equivalent of getting one-and-a-half lessons free –great savings!
What's more, this buddy discount can be stacked. In other words, the more friends you introduce to Artistori, the more five-lessons packages you can apply the 30% discount to.
For more details, visit the page here.
---
Upcoming 2021 Holiday Workshops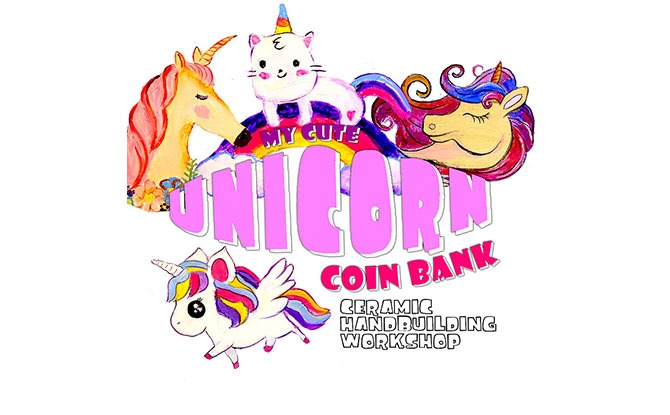 For those who looking for art activities for their kids for the upcoming school holidays, take note that Artistori has holiday workshops too. These include a ceramic unicorn coin bank-making workshop and pottery art workshops. Enjoy this Deepavali public holiday with your child at Artistori with a *Free Parent-Child Art Workshop once you have signed up with any of these art workshops.
More details on these workshops are available here.
---
Sign up for Trial Class at Artistori
If your child has an interest in art, provide him or her with a chance to develop it at Artistori. The trial classes taking place at the start of each programme art projects are great opportunities to explore what the art school has to offer.
Artistori is located at No.11 Tampines Mart, Tampines Street 32 #02-01/02 Singapore 529287, a five-minute walk from Tampines East MRT.
Find out more about Artistori and its programmes here.
This feature is brought to you by Artistori.