Once a haven for pirates, it has also been a popular seaside getaway and bastion of imperial power at different points in time.
Labrador Nature Reserve, or Labrador Park, has played many roles in the past.
Nowadays, it is a family-friendly recreational space where you are more likely to find coasting cyclists than thieving seafarers.
But don't let its tranquil façade mislead you. With its colourful past, Labrador Park offers a diverse set of experiences for visitors. With everything from toddler-friendly playgrounds to forbidden tunnels, there is much to explore (and enjoy) at this Southern park.
Seaside Park
---
Story continues below
West is best and we have the biggest bouncy playground to prove it. Bouncy Paradise which was last seen with its pop-up at PeopleUp@Pandan....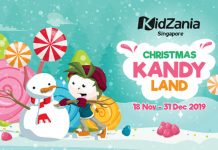 Reward your kids with the ultimate sweet treat and bring them to KidZania Singapore as it transforms into Christmas Kandy Land from 18 November...
---
Labrador Park seafront is the most accessible part of the park. With a broad promenade, the grassy park is perfect for evening strolls, scootering along, or just taking time out to enjoy the sea breeze.
This part of Labrador Park was actually reclaimed from the sea. The original shoreline was a hundred metres back toward the hillside. Then, it was known as Long Beach or Pasir Panjang in Malay, a name that now lends itself an entire district of Singapore.
It is possible to walk, cycle or scoot along the waterfront from Labrador Park toward Keppel Bay. The park's flat terrain is ideal for an easy stroll/ride/scoot and it offers views of Sentosa and passing boats.
At the eastern end of Labrador Park is Bukit Chermin Boardwalk. The 300-metre boardwalk extends over the water towards the condominium, Reflections at Keppel Bay.
If you come at low tide, you may be able to spot creatures like crabs and mudskippers that live at the rocky shore beneath the boardwalk. At other times, you may be able to spot wildlife such as a trio of peahens strutting around too!
Another route to explore is the boardwalk along Berlayer Creek. This nature walk showcases the mangrove eco-system and leads to the Labrador Park MRT station – a 15-minute walk away.
Labrador Park is home to not one, but two seaside playgrounds.
Deserving an award for the most unique location for a children's playground is the one next to a World War Two machine gun pillbox. Close to Car Park C, it has a retro merry-go-round, pair of swings and two old-school see-saws.
The two relics from the past nearby are a machine gun bunker built in the 1930s as part of Singapore's coastal defence and a white-colored obelisk.
The machine gun bunker was built to protect a gun position on top of the hill behind it. Peeping inside, it is easy imagine the uncomfortable conditions faced by the soldiers manning the pillbox.
The obelisk is a leftover from Keppel Habour's colonial days. It marked the western limits of Keppel Harbour and was painted white to be easily seen by sailors.
A replica of an even more ancient navigational aid stands around the corner.
The Dragon's Teeth Gate or Long Ya Men was a large rock that stood at the mouth of Keppel Harbour. Also known as Batu Berlayer in Malay, the area around it was well-known as a pirate's hideout. Together with another rocky outcrop on Sentosa island, these "pillars" served as navigational landmarks for sailors.
The original rocks were blown up by the British in 1848 to allow larger ships into Keppel Harbour. The 6-metre high replica found here was erected in 2005 to commemorate Dragon's Teeth Gate's role in Singapore's maritime history.
Labrador Park's larger playground is anchored by a brown-and-green play tower. It has slides leading out from its side and a three-sided bouncy "see-saw" beside it. Also nearby is a unique timbre maze.

Popular activities along the waterfront include fishing and barbecuing. Barbecue pits, each named for different artillery batteries, can be booked online here.
Hillside History
Leaving the sunny seaside behind, ascend the hill into what was formerly Fort Pasir Panjang.
Built in the 19th Century, Fort Pasir Panjang was one-half of the defences, the other being Sentosa's Fort Siloso, protecting the western approach to Keppel Harbour. Today, its remains are a reminder of a more turbulent era in Singapore's history.
The fort's emplacements were designed to hold heavy guns and artillery. Two 6-inch Quick-Firing guns were in place during World War Two. You can see an example of these (albeit not the originals as they were destroyed to prevent them from falling into the hands of the enemy), together with statues of gunners moving the ammunition up from the magazine below to the guns.
The pair of guns at Fort Pasir Panjang in World War Two were manned by a multi-ethnic group of soliders. Under the command of British regulars, local Malays operated the searchlights and Indians manned the guns. The guns stayed in operation till February 13, a day before Singapore fell, and saw action in the Battle of Pasir Panjang.
Nowadays, the din of war has been replaced by the songs of birds hiding in the treetops. Visitors can explore the trails crisscrossing the ridge and what remains of the gun emplacements. Be sure to supervise children and take caution around the structures as there are spots with sheer drops, not guarded by railings.
The Casemate at the top of the hill were used as an ammunition dump. They used to be open to the public but can no longer be visited.
Similarly, the tunnels leading under the gun emplacements are also out-of-bounds now. If you are curious about what lies inside, read about Little Day Out's outing to the tunnels back in 2013 here.
A tangible part of the old fort that can still be visited is the brick wall at the bottom of the hill. This was the fort's gate and was once spanned by a metal porticus.
So, whether you are feeling like having a relaxing day out by the sea or exploring the dark reaches of Singapore's past, Labrador Park caters to both instincts. Its rich past and welcoming present make it an esoteric park unlike others in Singapore, and a great space to explore.
One last note to highlight is that Labrador Park does not have a lot of dining options. There is high-end dining at the Tamarind Hill Restaurant (near Car Park A at the top of the hill) and, well, that's about it. Labrador Seafood, which used to near to Car Park B, is closed (as at April 2016). If you are looking for eateries in the vicinity, head over to Alexandra Retail Centre and, of course, the HarbourFront-VivoCity belt is just down the road too.
For more information about Labrador Park, see the NParks website here.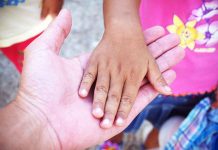 This week, 1 to 7 December 2019, is Giving Week 2019. It is seven days earmarked to support the vision of Singapore as a...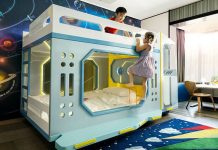 Celebrate the holiday season with a year-end 2019 staycation amidst a lush landscape and specially-themed suites, or stay in the heart of Singapore's first...
FEATURED LISTINGS