Looking for equestrian pursuits around Singapore for kids? Wondering where you can get pony rides or view horses with the kids in Singapore? We saddled up and went around to lasso some "mane" attractions around Singapore to keep the kids horsing around.
1. Gallop Stables
Children can enjoy everything from casual pony rides to formal riding lessons at Gallop Stables. From one location at Pasir Ris Park in 2003, Gallop Stables has since expanded to three. Their latest site at Punggol Park which even has cowboy-themed accommodation for those who wish to indulge in a spot of camping out by the prairie.
Bukit Timah: Horsecity Gallop Stables Bukit Timah, 100 Turf Club Road
Pasir Ris: Gallop Stables Pasir Ris, 61 Pasir Ris Green 
Punggol: Punggol Ranch, 900 Punggol Road
2. Bukit Timah Saddle Club
In addition to riding lessons and pony camps for children, the Bukit Timah Saddle Club runs pony rides for children every Sunday between 10.30 am to 1.00 pm. Pair this up with a lazy brunch at the adjacent Riders Café, and you have the makings of a perfect Sunday.
---
Story continues below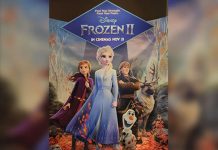 While Singapore enjoys tropical heat all year round, the winds of change have come with the full force of Frozen 2. The highly anticipated...
Parenting is a 24/7 job. You can't apply for leave. But for your sanity's sake, you're allowed to sneak out for a little break...
---
Bukit Timah Saddle Club, 51 Fairways Drive
3. Singapore Zoo: Pony and Horse Carriage Rides
Head over to Kidzworld at the Singapore Zoo to let your child saddle up on a pony for a ride. Younger children who can't ride a pony alone can still hop in a horse-drawn carriage and take a slow trip around Kidzworld.
Singapore Zoo, 80 Mandai Lake Road
4. The Animal Resort
Amongst the animals at The Animal Resort is a single horse housed in a field by the front of the property. Visitors can purchase food to feed the horse but stopping by to say "hello" is free.
The Animal Resort, T81 Seletar West Farmway 5
5. Desperados, Sentosa's 4D Adventureland
For an experience in the saddle of a different kind, try Desperados at Sentosa's 4D Adventureland. Hop into the saddle at this Imbiah Lookout attraction, ready your six-shooters and take out the baddies in this 4D Western shooting game.
Desperados in 3D, Sentosa 4D Adventureland, Imbiah Lookout, Sentosa
Have a great time horsing around!
Related Articles
Arts in Your Neighbourhood returns from 7 to 24 November 2019, bringing exciting performances and memorable arts experiences to your doorstep. Get ready for...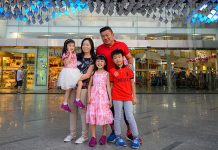 If you are a parent with young children, you would probably have come across the 3WheelingTots YouTube channel. The channel has more than 7,000...
FEATURED LISTINGS