Youth Day 2019 fell on Sunday, 7 July 2019, making Monday, 8 July 2019 a school holiday in Singapore. For school-going children, tweens and teens, this is a great start to the week. In need of ideas of what to do on Youth Day 2019? Here are some ideas and suggestions.
Ideas on What to do on Youth Day 2019 in Singapore
---
Chill Out by the Pond
Sometime all you need want to do is hang out and by prawning, youth can do just that. Pick up a rod and go prawning. Our favourite haunt is at the rooftop of Bugis+. As a bonus, bring home the prawns you catch and cook them for a meal.
---
Step in a Virtual World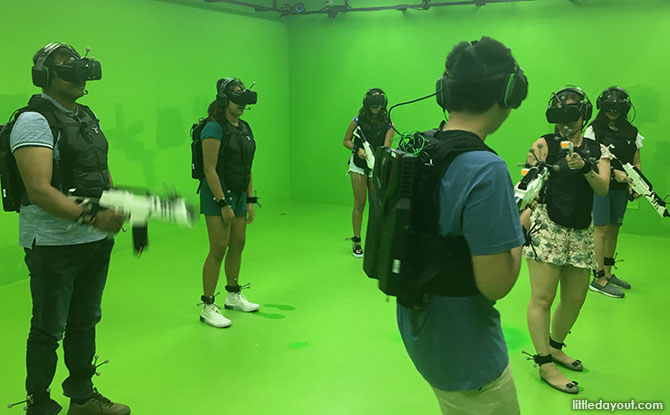 Escape to a different world with the tribe at VR game rooms. Whether you want to spend Youth Day 2019 in Singapore battling zombies or marauding masses, there are different virtual scenarios to choose from at VR game rooms in Singapore in locations such as Orchard Central and Suntec Singapore.
---
Heights Challenge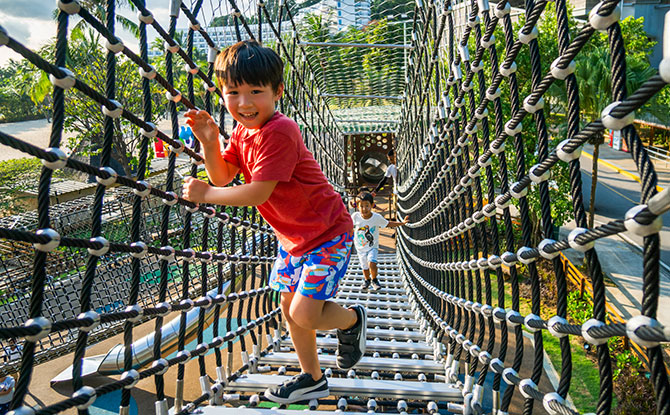 Go onwards and upwards with high element challenges for Youth Day 2019 in Singapore. Head out to high element courses such as Mega Adventure Park or conquer the fear of heights at Canopy Park. Younger ones can get in on the action at Nestopia on Sentosa too.
---
Get Your Game On
For some indoor pursuits, head down to a game café to hang out. It is a social affair behind the gaming console or take it as an opportunity to learn a new board game together. Order some food to munch on and you will be all set.
---
Get Behind the Wheel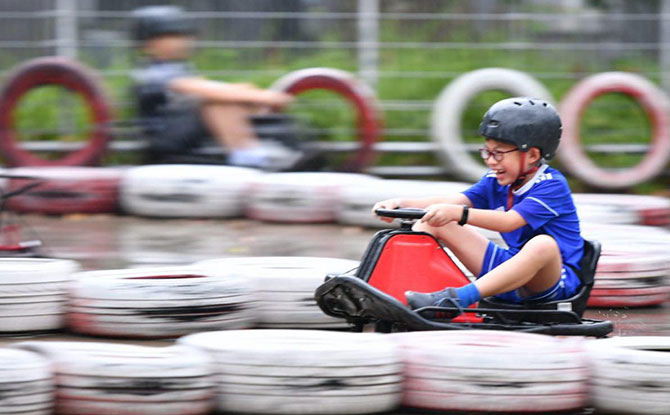 Enjoy high energy thrills drifting about in an electric go-kart or head over to an indoor park to pedal your way around a circuit. Get behind the wheel for some fun on four wheels.
You may be interested in more ideas of what to do on Youth Day in Singapore.