Chinese New Year is less than a week away, and for many of us, the first two days of the festive season will be about visiting friends and family, as much as it also is about taking some time to unwind.
If you have zilch commitments on 5 and 6 February, here's what's on in Singapore during the Lunar New Year 2019 – from a horse riding workshop to a toy carnival, your schedule is going to be pretty packed by the looks of it!
What To Do During The Lunar New Year 2019 In Singapore
---
Gardens by the Bay
Usher in a year of prosperity with exciting festive performances and activities at Gardens by the Bay this Chinese New Year, including traditional lion dances, Chinese orchestra performances and many more.
Be sure to catch the specially choreographed LED performance, Carps Leaping Over the Dragon's Gate, for a look into Chinese culture and legends like never before.
---
-- Story continues below --
Gardens by the Bay's Flower Dome also welcomes the Lunar New Year with its first floral display of 2019, Dahlia Dreams. Featuring a wide diversity of dahlias alongside other festive and auspicious blooms, stroll through the garden to admire the abundance of happiness and success the Year of the Pig will bring, and look out for the delightful sculptures of the animal scattered across the display!

Website
---
Prudential Marina Bay Carnival
Returning for its second edition, Prudential Marina Bay Carnival has transformed Bayfront Event Space into a giant playground with over 50 rides and games since 22 December 2018.
Open until 24 March 2019, Prudential Marina Bay Carnival is the perfect place to expend some energy this Chinese New Year after all that visiting and snacking. Thrill-seekers will love Freak Out, an adrenaline-pumping ride with gondolas attached to a swinging mast that allows for a vertical 360-degree rotation and unpredictable thrilling trajectories. This is not for the faint-hearted.
For a ride that is a little more family-friendly, hop aboard Prudential Marina Bay Carnival's new centrepiece, the Wave Swinger. Making its first appearance in Southeast Asia, the Wave Swinger will spin you around while taking you up 30 metres into the air, giving you a panoramic view of the city.
Once your tummies have settled, pop by the Food Village for some burgers, pizzas, or meatballs in a bucket.
Prudential Marina Bay Carnival opens daily from 4 pm to 11 am, and admission is free for all.
When: Till 24 March 2019
Website
---
Adaptations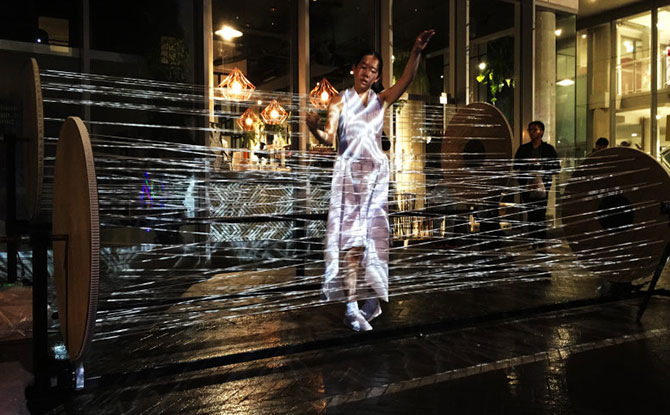 Organised and curated by independent art space Supernormal, Adaptations is a group exhibition that focuses on the intersection between art and technology.
Adaptations looks at the challenges and potential that technology can pose in a social, cultural and artistic landscape. The artists – including Andreas Schlegel, Murasaki Penguin, Ong Kian Peng, Debbie Ding, Melissa Tan, Darren Ng, Jodi Cheung, Adar Ng, Tristan Lim, Eugene Tan, and Lu Huiju –  come from varied backgrounds with a range of practices such as sound, sculpture and new media.
Rethink the role of technology in modern society, and get some art into your system this Chinese New Year with Adaptations at Gillman Barracks.
When: 17 Jan 2019 to 9 Feb 2019
Website
---
Basic Horse Riding Workshop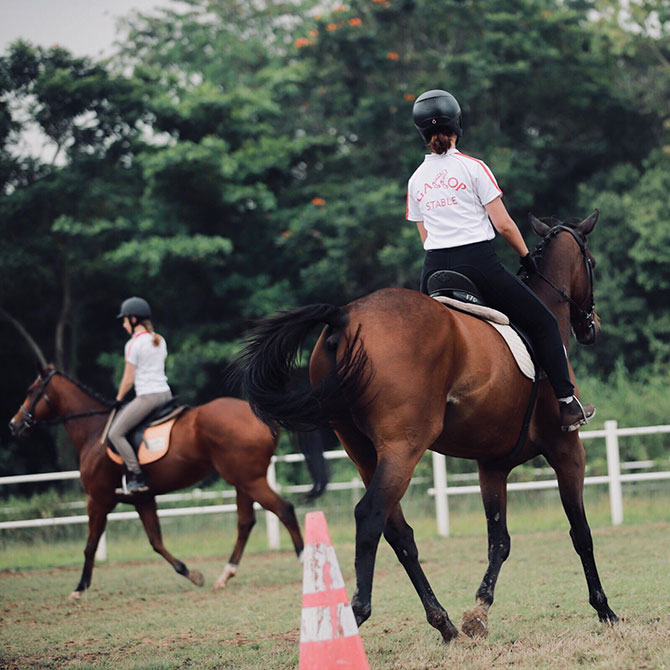 Gallop Stable currently runs 2 stables in Singapore – one at Horsecity (Bukit Timah), and one in Pasir Ris Park. Since 2003, Gallop Stable has been providing affordable riding and a more accessible way for young and old to enjoy horses and horse riding.
This Chinese New Year, sign up for Gallop Stable's 1 Day Basic Horse Riding Workshop, taking place in Horsecity at Bukit Timah from 5 to 7 February 2019.
Suitable for all aged 5 years and above, this one day horse riding workshop will introduce participants to the world of horses and ponies. At $70 per person, learn how to interact with the horses, how to care for them, and of course, experience a basic riding lesson for yourselves.
When: 5 to 7 February 2019
Website
---
River Hongbao Bicentennial Edition 2019
Bundle the whole family out for this year's River Hongbao Bicentennial Edition 2019 – the iconic Chinese New Year event which returns to The Float @ Marina Bay for a week of dazzling lantern displays, spectacular fireworks, interesting exhibitions, as well as lots of song and dance performances.
Visitors can look forward to getai and xinyao shows, live performances by local artistes Zoe Tay, Marcus Chin, Joanna Dong, Yeo Yann Yann, Desmond Ng, and more.
While you're taking in the sights and sounds at River Hongbao, fill your tummies with bites from the various food stalls serving local and regional delicacies. There will also be an amusement park to keep the whole family entertained! Think old school carnival games like bumper cars and miniature trains.
Be sure to stay for the nightly fireworks display too.
When: 3 to 10 February 2019
Website
---
Sentosa Boardwalk Bazaar – CNY Holiday Market 2019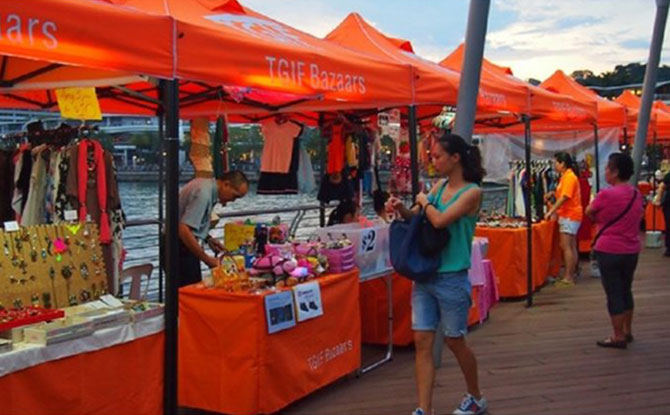 Linking VivoCity to Sentosa, the Sentosa Boardwalk will be buzzing this Chinese New Year as a number of vendors come together for the Sentosa Boardwalk Bazaar on 5 February 2019.
If you'd like a change of pace and view after a day of visiting, make your way to the Sentosa Boardwalk Bazaar and take in the sights and sounds. With booths selling goodies and more, celebrate the Lunar New Year your way at this holiday market.
When: 5 February 2019
Website
---
Singapore Philatelic Museum – Open House
Before the Singapore Philatelic Museum closes for renovations, celebrate the Lunar New Year at its Open House on Wednesday 6 February 2019.
Singapore Philatelic Museum has organised a host of activities all day for the whole family – take part in some fun quizzes and stand to win cool SPM souvenirs, or get crafty and put together your very own corner bookmark to commemorate the Chinese New Year.
There will also be a guided tour of the museum, a Chinese Lion and Dragon Dance, and a special guzheng performance by the one and only, Mr Mohammed Faizal Salim.
When: 6 February 2019
Website
---
TOYBOX Powered by Hasbro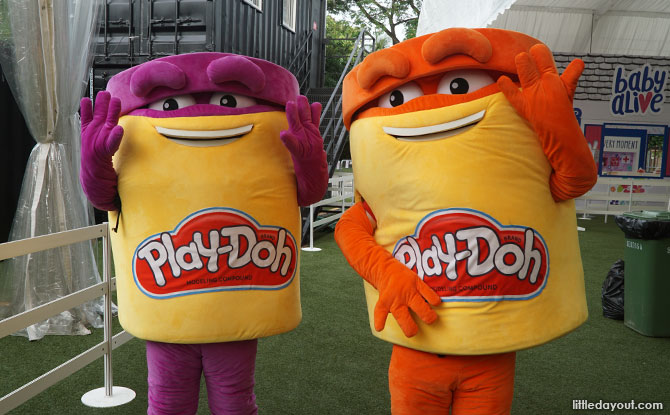 Have fun on a whole new scale at TOYBOX, Hasbro's first ever multi-brand carnival in Asia!
Organised by Kingsmen, TOYBOX has turned Palawan Green Sentosa into the supersized playground of your dreams from 1 to 17 February 2019.
Head down to TOYBOX with your friends and family for fun photo opportunities, exciting games and more in this 4,800 sqm mega playground! Highlights on the first day of the Chinese New Year include a live Transformers show, and a Dragon Dance led by Mr MONOPOLY himself.
Reward the little ones after a day of wishing everyone "Gong Xi, Gong XI" with some play in TOYBOX's Play Pool, a jumbo inflatable ball pit inspired by My Little Pony and MONOPOLY.
When: 1 to 17 February,  10 am to 10 pm
Website
---
The Istana – Open House
The Istana opens its doors this Chinese New Year on Wednesday 6 February 2019, the second day of the festive celebrations.
The Istana Chinese New Year Open House 2019 offers guests a rare peek into the residence of the President, housed inside a charming neo-Palladian style main building.
The Istana will be open all day, so visitors can explore the sweeping grounds, catch a myriad of live performances, join the guided tours available, and take part in the Nature Guided Walks where you can learn more about the rich flora and fauna on the Istana grounds.
Entry fee is $2 per person but Singaporeans and Permanent Residents will enter free of charge.
When: 6 February 2019
Website
---
Wildlife Parks in Singapore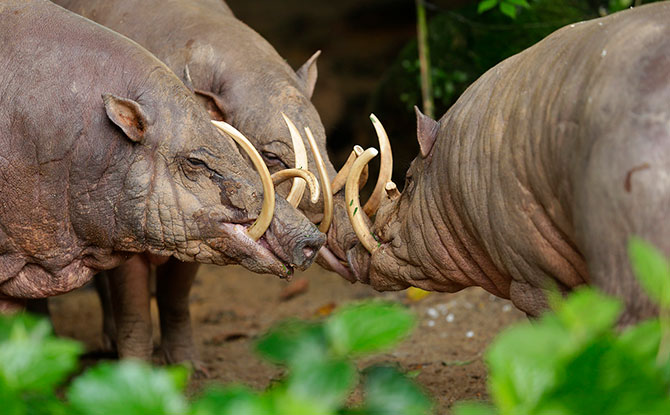 From electrifying LED dragon dances to animals prying festive treats from firecrackers, Singapore's four wildlife parks – Jurong Bird Park, Night Safari, River Safari, and Singapore Zoo – have lined up a host of activities to usher in the Lunar New Year.
Snap photos with the auspicious God of Fortune mascots who will be gracing all four parks with their presence, or embark on a Zoo-diac trail to see what the Year of the Pig has in store for you!
After working up an appetite, savour specially curated festive delicacies like mandarin orange cheese tarts, and almond and peach cakes.
Remember to set time aside before you head home to meet some less than boar-ing friends, such as the Collared Peccary (River Safari), the Red River Hog (Night Safari), and the Cape Barren Goose "Pig Goose" (Jurong Bird Park).