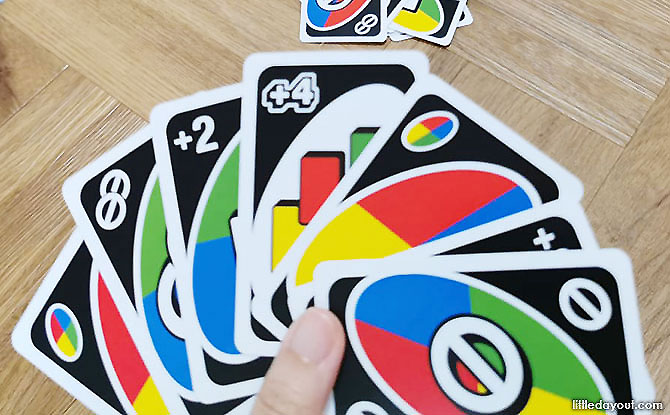 Most families are familiar with the game of UNO where the objective is to be the first to get ride of their hand of cards and players need to shout "UNO" when they are down to their last one. If you think you've mastered the game, Mattel has a fresh challenge for you in the form of the newly launched UNO All Wild Card Deck.
---
UNO All Wild Card Deck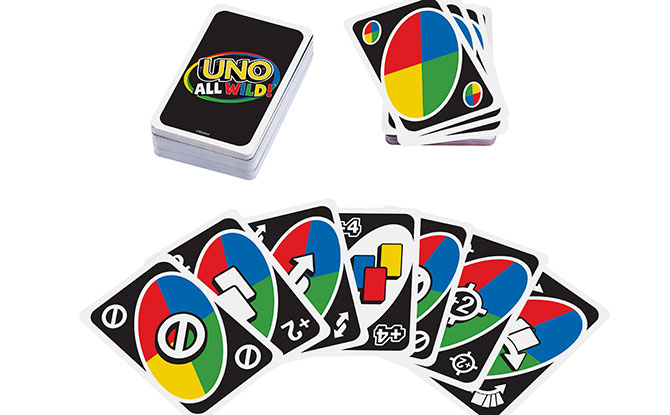 The deck of 112 cards isn't your regular set of UNO cards. Instead of the usual coloured and numbered cards, the UNO All Wild variation, as the name implies, is made up solely of wild cards.
Players can take turn to Skip, Double-Skip, Draw, Targeted Draw, Reverse and Hand Swap cards around. The objective remains the same – to get rid of the entire hand of cards.
---
-- Story continues below --
The UNO All Wild variation requires a bit of rewiring and players can get creative while trying to get rid of their cards. As there are so many possibilities, it can get kind of chaotic too as players try different strategies to out-smart each other.
The UNO All Wild card deck is recommended for those 7 years old and up.
It is available in Singapore at the recommended price of $11.90.
Get more ideas for fun, family-friendly table top games, including this other Japanese food-themed card game.