What will life in Singapore be like in 15 years time?
At The Future of Us exhibition, visitors can experience a possible future through the dreams and aspirations of four twenty-somethings in Singapore in the year 2030.
The exhibition opened on 1 December 2015 and runs till 8 March 2016. Comprising six zones that includes immersive environments, visitors to the exhibition are invited experience and help create the future for Singapore.
At the first zone, a video display, The Future Express, the endeavors of early generation Singaporeans and the core traits of Singaporeans as a nation are recounted.
---
-- Story continues below --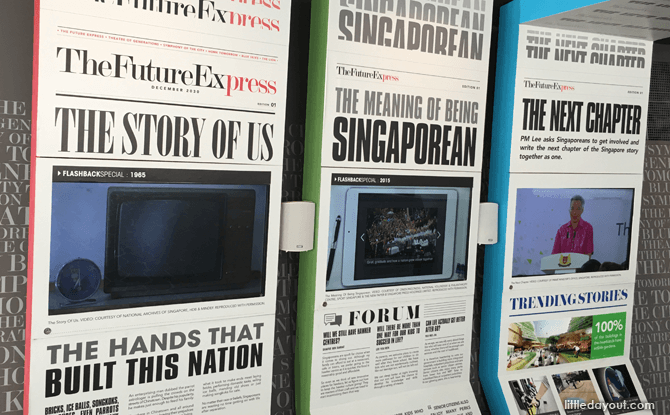 Inside the Theatre of Generations, a 360-degree dome projection that depicts the lives of four ordinary Singaporeans. Drawing linkages with the past, it shows how they draw inspiration from their grandparents who lived in Singapore in the 1960s.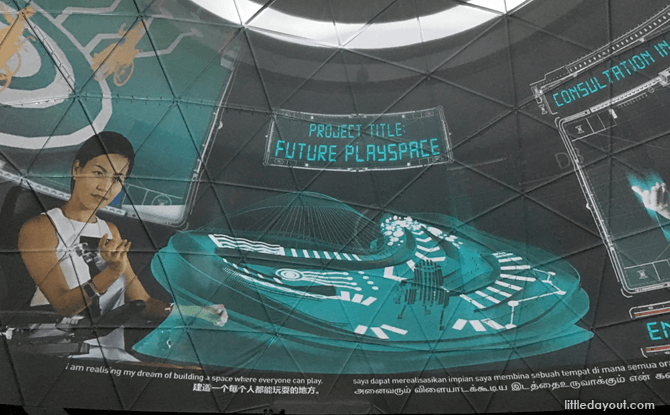 Symphony of the City is a video mapping show that utilises a 270-degree screen to depict concepts about transportation, living spaces and leisure in the future.
The concepts introduced in Theatre of Generations and Symphony of the City are expanded upon inHome Tomorrow. Here, visitors get to view display models of floating apartment blocks and urban farms. They can tinker with interactive displays and imagine what it would be like to work, live, learn, care and play in future Singapore.
An overarching theme at The Future of Us is that the future is not set and something that we can make together. At Blue Skies, visitors get to pen their wishes of what Singapore would be like in the future using touch pads. After writing them down, these personal wishes and dreams can be sent skyward to the dome above for all to see.
The Future of Us is located at Gardens by the Bay, near the Bayfront MRT Station. It is open from 9 am to 9 pm and admission is free.
Good to Know
On 8 and 9 Jan 2016, and 15 and16 Jan 2016, an aerial drone light show will be held as part of The Future of Us. The six-minute show comprises 16 unmanned drones creating iconic formations such as the star of the National flag. Catch the show at 7.20 pm and 8.20 pm.
Local residents enjoy a 40% discount on local admission rates to the Cooled Conservatories at Gardens by the Bay with their The Future of Us tickets. Get more details here.
THE FUTURE OF US
Date: Till 8 March 2016
Opening Times: 9 am to 9 pm
Location: Gardens by the Bay (near Bayfront MRT station)
Free admission
www.thefutureofus.sg