On and on it seems to go. What are we referring to? The Tampines Green Foliage Playground at Block 645A Tampines Street 62. This fun, elevated playground offers kids a chance to have some adventures in the neighbourhood.
---
Tampines Green Foliage Playground: Elevated Huts and Winding Bridges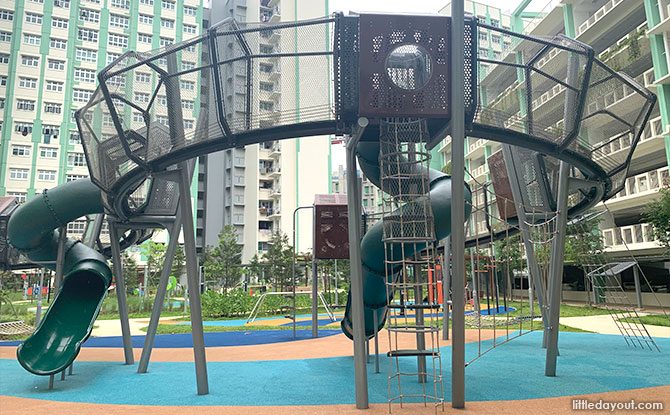 The Tampines Green Foliage playground consists of a long and winding structure. It almost reminds us of the spine of the dragon playground.
---
-- Story continues below --
It starts off rather innocuously with an entry point that seems relatively low to the ground.
This low starting point can be accessed by a short ramp with climbing hand and foot holds that even young kids will feel confident of attempting.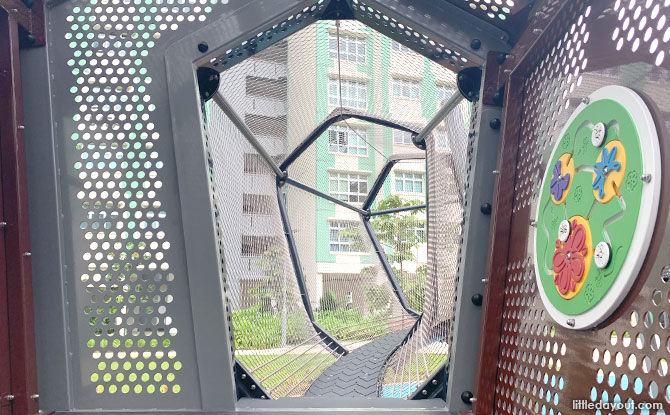 But its is once kids are inside the play structure that the fun and adventure really begins.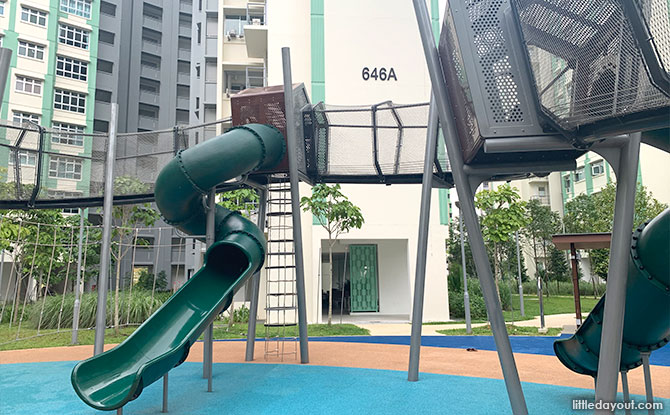 The Tampines Green Foliage playground features seven huts or resting points. These are each interconnected by a netted ramp bridges. From both ends, the netted bridges converge at the highest point at the hut in the middle of the play structure.
Each hut also serves as a separate access point to the Tampines Green Foliage playground.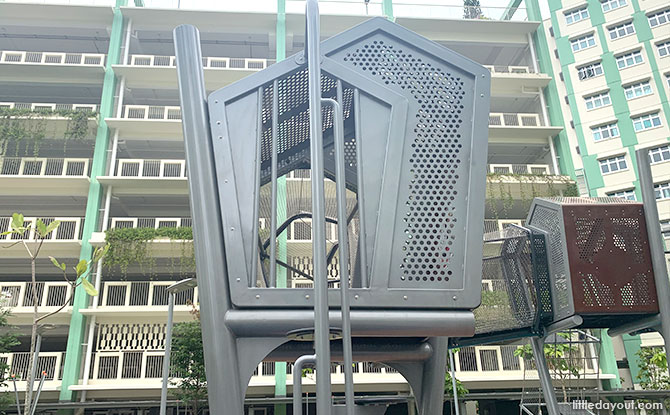 There are different types of climbing apparatus that kids can make use of to access these huts, ranging from tunnelled rope ladders to cargo nets. These apparatus are great for kids to build up their gross motor skills.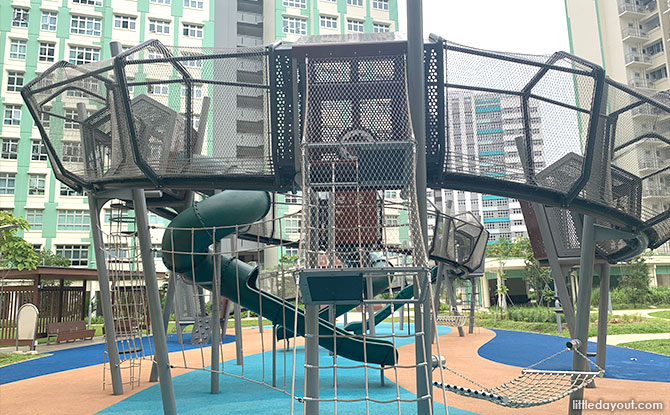 A long green tube slide provides a path of descent from the top-most, central hut. Another one can also be found partway down one side of the playground.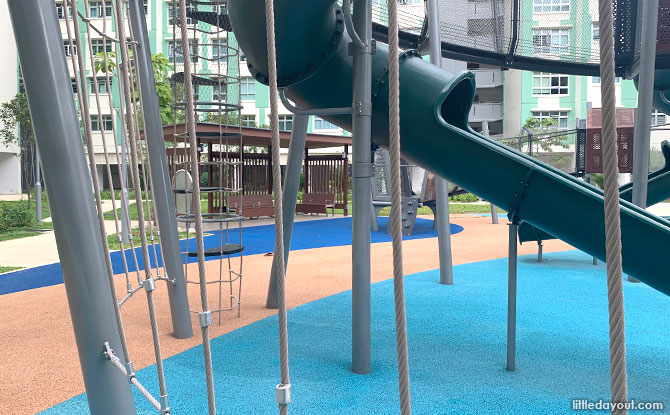 Slung underneath the towers are climbing obstacles for kids who wish to challenge themselves closer to the ground.
There is also a cargo net hammock for those who wish to relax.
---
Toddler Playground at Tampines Green Foliage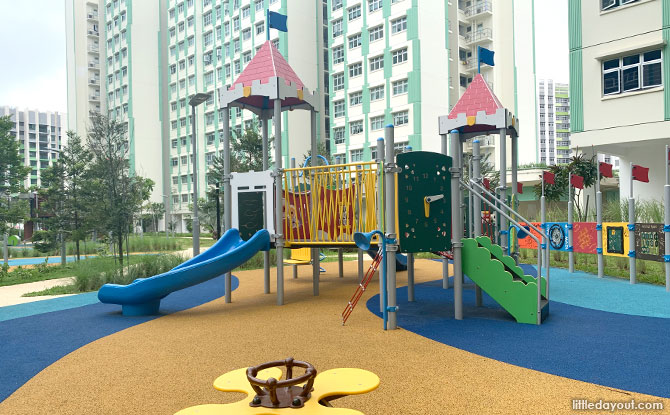 For children who prefer a more traditional playground, there is another in front of Block 645B. This is a colourful, castle-themed playground suitable for younger children.
This toddler playground has talking tubes, play panels and little teeter-totters for kids to enjoy and play.