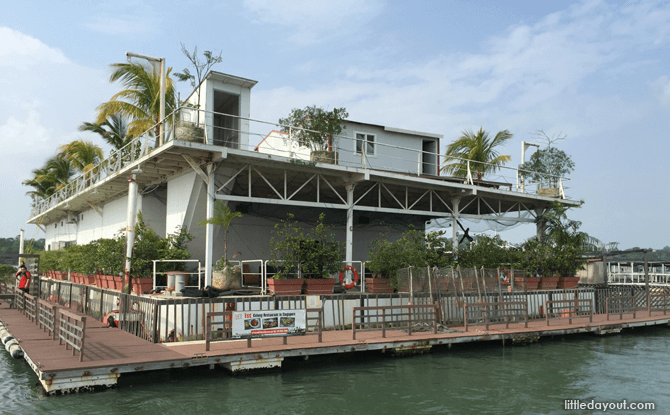 While farm-to-table restaurants are already well-known in Singapore (check out Open Farm Community and Bollywood Veggies), Smith Marine takes this dining concept one step further and into the sea. This floating seafood restaurant just off of Pulau Ubin is actually one giant aquaculture farm (also known as a kelong), where diners can fish for their own food in the restaurant's netted "sure catch pond" and have the expert chefs on board prepare and cook the fish in any style you want. Not to worry if you're not a fan of fishing as you can still enjoy plenty of other fresh seafood dishes offered on their menu while taking in the gorgeous sea views.
Read more: Smith Marine: Singapore's First Floating Kelong Restaurant
Check out 20+ Unique Restaurants & Dining Spots in Singapore You Must Experience.
---
Useful Information
Smith Marine
Address: Pulau Ubin Coastal Area
Phone:
Email:
Website: http://www.smithmarine.com.sg