Kids are naturally curious about how things work.
At the Singapore Science Festival, they can not only feed their curiosity but delve deeper into the role science and technology plays in our lives.
Organised by the Agency for Science, Technology and Research (A*STAR) and Science Centre Singapore, the Singapore Science Festival is a chance to celebrate the tinkerers, geeks and out-of-the-box imagineers among us.
Want to pique your child's interest in all things science? Here are some activities taking place during the Singapore Science Festival 2016 to take note of.
---
-- Story continues below --
X-periment!
This three-day science fair takes place at VivoCity. Meet scientists, learn about their work and participate in hands-on experiments at this weekend science carnival. Look out for an invisible raincoat, supergelators used to clean up oil spills and sensors that are helping to make Singapore a Smart Nation.
15 to 17 July, 11 am to 10 pm
VivoCity, Level 1 Central Court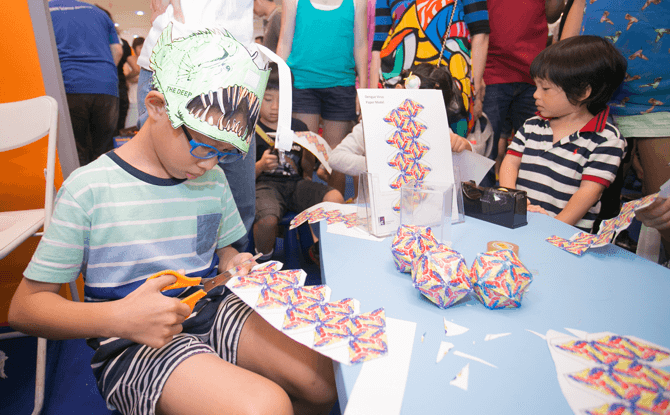 Science Shows by The Franklin Institute
A highlight of each year's X-periment! fair is the science show. This year, The Flight Brothers from The Franklin Institute will be presenting on the topic of the forces of flight. Join them for an entertaining time and discover the science behind mankind's conquest of the skies.
15 July, 2.30 pm, 5.30 pm and 7.30 pm
16 & 17 July, 12.30 pm, 2.30 pm and 7.30 pm
VivoCity, Level 1 Central Court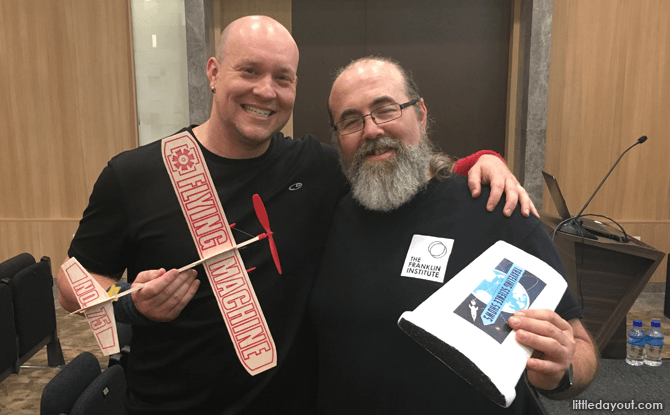 Science Buskers Festival
Come and support the enthusiastic presenters at the Science Buskers Festival. With some participants as young as primary school age, these "buskers" will be sharing their passion for science through a series of "show-and-tells" and vie for the audience and judges votes.
16 & 17 July, 11.30 am to 7 pm
VivoCity, Level 1 Central Court
National Engineers Day 2016
This year, National Engineers Day will be celebrated on 23 and 24 July at Toa Payoh HDB Hub. Highlights to look out for include The Electrified Show by Mr Kiki Tay, featuring lights, lasers and robotics, and Magic in Engineering where the link between engineering and magic will be unveiled. There will also be a Minecraft workshop where attendees can explore the world of Minecraft using a block-based visual programming editor.
The Electrified Show: 23 July, 2 pm; 24 July, 9 am
Magic in Engineering: 23 July, 3 pm; 24 July, 10 am
Minecraft workshop: 23 July, 9.30 am & 12.30 pm
Toa Payoh HDB Hub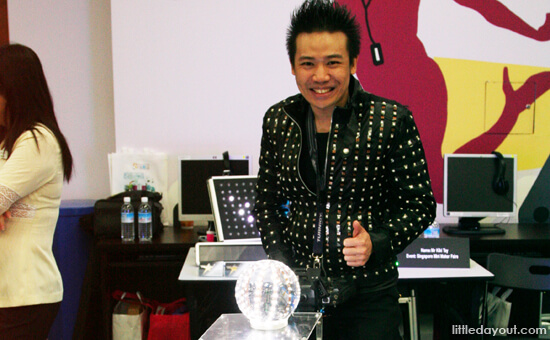 National Reading Week: A Butterfly's Tale
Children between four to six years old can join in this storytelling session at the Jurong Regional Library and learn about the life cycle of a butterfly through a story and crafts.
30 July, 5 pm to 5.45 pm
Jurong Regional Library
one-north Festival
Pay a visit to Singapore's science hub at one-north. Take part in a mass mural painting activity with pipettes and other lab equipment, go on a tour of science labs and visit open houses at the facilities around one-north. Get more details here.
5 & 6 August, 11 am to 6 pm
one-north
For more information about the Singapore Science Festival, visit their website at www.sciencefest.sg