Spectacular wooden light sculptures going up and festive decorations being laid out at Gardens by the Bay can only mean one thing – preparations for Christmas Wonderland 2016 are underway.
Returning for a third year, Christmas Wonderland 2016 promises to be even bigger. Visitor can look forward to this event from 2 December 2016 till 1 January 2017. This year, it has been expanded to encompass a whopping 57,000 square metre fairground.
If you are planning to make a visit to this yuletide extravaganza, here are seven things you need to know about this behemoth holiday event.
1. Christmas Wonderland 2016 is Ticketed
One of the grouses we've heard about last year's Christmas Wonderland was the overwhelming crowds. This has led to what we think is the biggest change at this year's edition of Christmas Wonderland.
---
-- Story continues below --
"The first two editions have drawn visitors from all over Singapore and beyond, attracting over 2.5 million visitors. This year, we have expanded the event grounds and introduced a series of new attractions and a wider variety of activities. Taking into account the infrastructure within and around the event grounds, this year's Christmas Wonderland will be ticketed to better manage the daily capacity to ensure the quality of the overall visitor experience is enhanced," said Ms Sarah Martin, Director of Christmas Wonderland organizer, Blue Sky Events.
Ticket prices are $4 (2 to 8 December), $6 (9 to 15 December) and $8 (15 Dec to 1 Jan) per person. Each paying adult can bring in up to three children under 0.9 metres for free. Children above 0.9 metres require a ticket.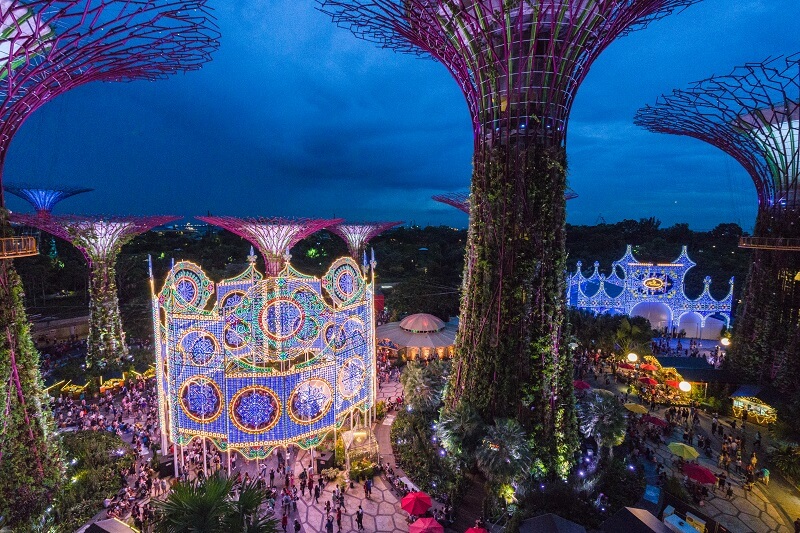 2. You Can Only Buy Tickets Online
Plan ahead for your visit. Don't expect to show up at the event and get in. You will not be able to buy tickets onsite. They can only purchased online.
Tickets go on sale from 28 October 2016 and can be purchased from www.christmaswonderland.sg. Additional charges also apply to certain attractions within the event grounds. More on that below.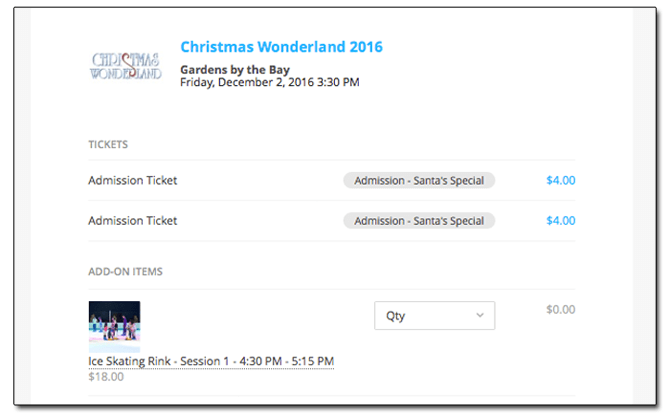 3. The Luminarie Are Brighter Than Ever
Visitors can expect to be blinged out by 67 hand-sculpted luminarie lighting up the fairgrounds. These sculptures of light are designed in a distinctive Baroque architecture style and feature 240,000 multi-coloured bulbs. They are hand-crafted from white wood brought in from Southern Italy. A team of nine craftsmen take 35 days to assemble the expansive luminarie display.
A highlight of this year's light sculptures is the Spalliera Castel del Monte. This is inspired by a 13th century castle in Italy and, at 19.7 metres, will be Southeast Asia's tallest luminary.
4. Blizzard Time Is Back
One of the popular attractions at each year's Christmas Wonderland is the "snow" coming down at Blizzard Time. This year, Blizzard Time takes place under the lights of the Spalliera Castle del Monte.
Scheduled times for Blizzard Time at Christmas Wonderland 2016 are 8 pm, 9 pm and 10 pm daily.
5. Hi-5 Sets Up House
Testament to the strong family-appeal of Christmas Wonderland, Hi-5 will be making their debut with the Hi-5 Funtastic House this year. This Hi-5 themed attraction will include an inflatable Hi-5 obstacle course, bouncy castle and Super Slider slide. Kids can also groove along to Hi-5's songs and dress up in Hi-5 costumes.
Additional charges of $24 will apply to each 45-minute session. This admits one child to the Hi-5 Funtastic House and one adult at the viewing area.
6. Festive Fairground Experiences at Christmas Wonderland 2016
With an expanded fairground, there are plenty of attractions at Christmas Wonderland 2016. At the Ice Palace, visitors can experience a 96 square metre Snow Playground and activities such as an Ice Slide and Ice Skating. Additional charges apply to these activities.
Carnival rides at Christmas Wonderland 2016 include bumper cars, mini ferris wheel, a Christmas train and bug cars with rides starting from $6. Visitors can put their skill to the test at 11 traditional carnival game stalls for a chance to win prizes such as Disney soft toys.
7. Magical Forest and More
New to Christmas Wonderland this year is the Magical Forest. Made up of more than 100 Christmas trees, head past them to get to Santa's Cottage where kids can take a photo with Santa and bring home a memento from $20.
In place of the Spiegeltent mirror tent, this year, there will be a two-story Glass House where visitors can enjoy a festival dining option by Harry's.
Visitors can also expect a line up of Christmas parades, carolers and performances adding to the festival atmosphere.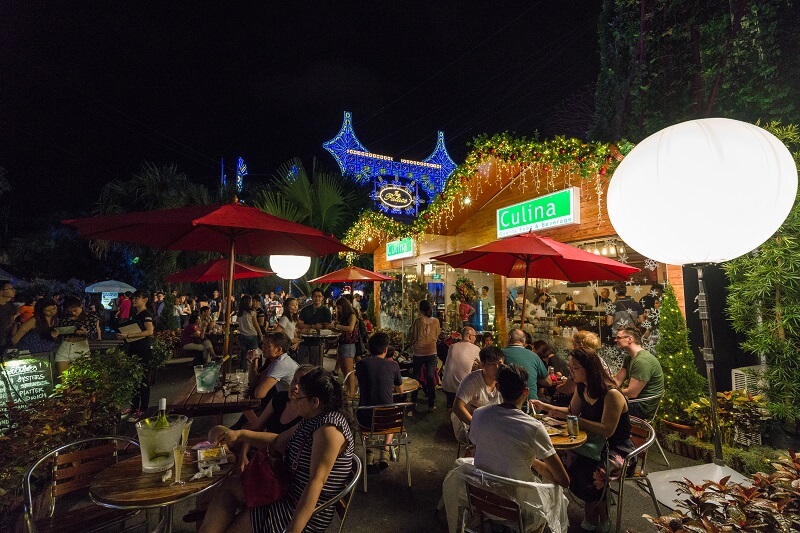 For more information about Christmas Wonderland 2016, and to book tickets, visit www.christmaswonderland.sg