The family will love the splashy good fun of SAFRA Mount Faber's Super Soaker Open House & Building Bonds with Art 2016. This double-bill event takes place over the weekend of 5 and 6 November 2016. It combines arty fun with adrenaline pumping fun – an awesome and novel way for families to spend time together.
SAFRA Mount Faber's Super Soaker Weekend: Open House & Building Bonds with Art 2016
At the open house, there will be plenty of opportunities to get drenched with water-based games. But if you prefer to stay away from water, there are many "dry" activities for everyone, too.
Thinking of diving in to the fun at SAFRA Mount Faber's Super Soaker Open House? Here are the top reasons why you should take a plunge and head down on in to the splash-tastic event.
Super Soaker Water Fun
Get ready to explore SAFRA Mount Faber through a series of splishy-splashy, water-based games and challenges. Suit up and ready to get drenched! It is all part of the fun that you can have as a family. Take on a water obstacle course that is not to be missed. All ages are welcome, but kids must be accompanied by adults and need to wear life jackets.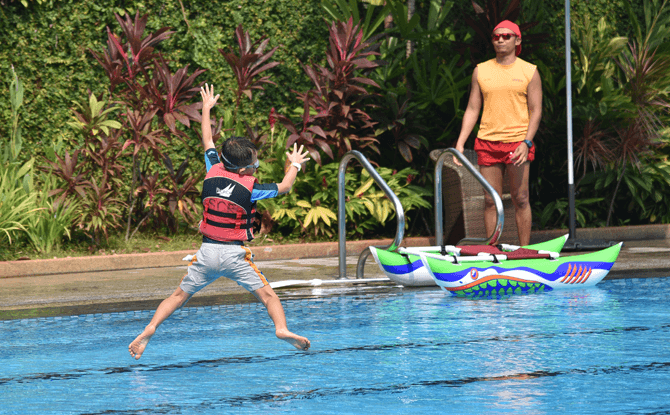 ---
-- Story continues below --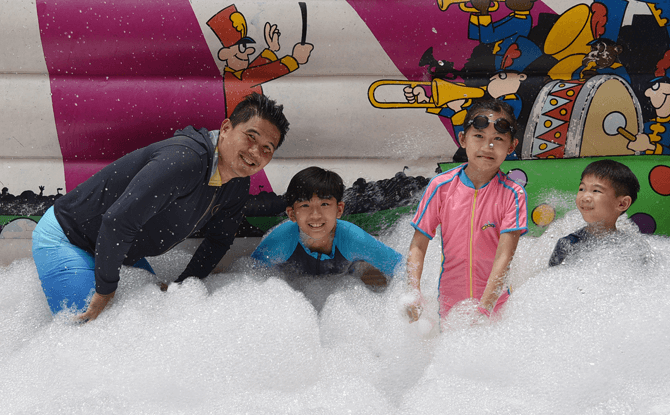 Say Hello to the Mermaid
Singapore's first "live" mermaid, Syrena, will be at SAFRA Mount Faber from 3 pm to 6 pm. Since starting the mermaid movement in Singapore three years ago, Syrena has performed at countless events around Singapore. Now, you can watch her graceful moves as she glides through the water at SAFRA Mount Faber. Be sure to say a big hello to Syrena when you see her!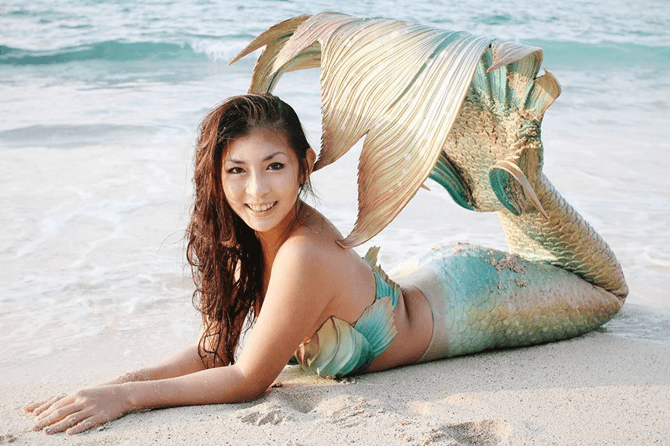 Unleash Artistic Creativity: Building Bonds with Art 2016
Let your child get their creative juices flowing at SAFRA Mount Faber's art competition, Building Bonds with Art 2016. Taking place on 5 November 2016 from 9.30 am to 1.30 pm, the competition is sure to be a big draw for families (pun intended).
Your child can choose to take part in solo categories or make it a family effort with everyone participating together in the Family Category.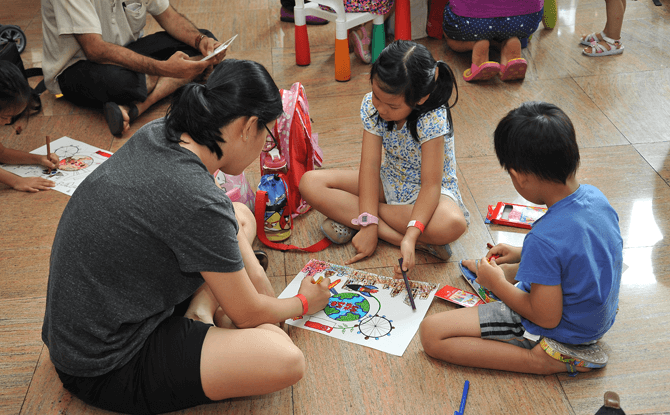 The solo category is divided into Pre-school, Lower Primary and Upper Primary sub-categories.
Participants in the Pre-school and Family category will receive a colouring template. All registered participants will receive a goodie bag and box of Faber-Castell Connecting Pens. Registration details are 
here
.
Among the prizes that participants can look forward to winning include include cash, SAFRA vouchers, and MyGym Singapore Trial Session vouchers.
Creative Activities and Performances
Just because it is called a Super Soaker Open House doesn't mean you will be left out if you don't want to get into your swim gear. You still super-soak in the fun at SAFRA Mount Faber's Super Soaker Open House at the many "dry" activities for land-lubbers too.
There will be booths, games and performances for families to enjoy together at the event. These include:
Balloons sculpting

Sand art making

Terrarium making

Canvas painting

Faber Castell's Connector Pens Exhibition

3 Lane Bungee

Face glitter art

Music Performance by Our Music Studio

Magic show

Puppet show by MyGym Singapore
… and more!
What's more, kiddies are sure to love the popcorn and candy floss stations at the Open House. Mommies and daddies can look forward to the freshly grilled skewers from the Satay "live" station too. Positively yummy!
Make a date for SAFRA Mount Faber's Super Soaker Open House taking place on 5 & 6 November (Saturday & Sunday) from 9.30 am to 6 pm. Admission is free.
Registration is required and registration fees apply for the Building Bonds with Art 2016 competition.
Get more details here.
Date: 5 & 6 November 2016 (Saturday & Sunday)
Time: 9.30 am – 6.00 pm
Free admission
This feature is brought to you by SAFRA Mount Faber.