Walking amongst the old colonial buildings by the Singapore River, one gets the sense of the historical significance of the Empress Place Precinct. The Arts House, Victoria Concert Hall and Theatre, the Asian Civilisations Museum and the soon-to-be-opened National Gallery Singapore cast long shadows. It is easy to imagine a time when bullock carts and rickshaws use to squeeze past the narrow roads between the buildings.
However, times have changed and the Precinct is getting a makeover. While evidence of these efforts can be seen littered around Empress Place, the buildings now have a brand new soul in keeping with modern Singapore.
If you have not visited the Empress Place Precinct for some time, 23 to 31 Oct is a good time to do so as the historic district is getting an artistic illumination as part of River Nights 2015.
Organised by Asian Civilisations Museum in collaboration with National Arts Council, National Parks Board, Singapore RiverOne and Hermes, River Nights 2015 showcases the works of local and international artists under the theme, "Colours of Life".
Light and Sound by the River  
A highlight of River Nights is the colourful sound and light show, Delight. Projected on the façade of Asian Civilisations Museum and inspired by the Museum's own collection, artist Yves Moreaux's light show in tribute to Singapore will take place hourly from 7.45 pm to 10.45 pm as part of River Nights.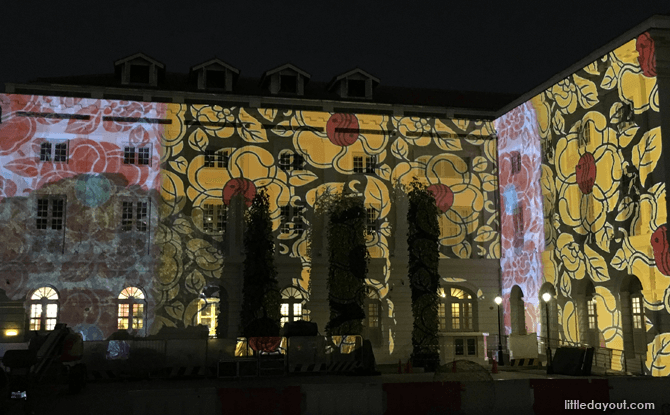 Around the River Promenade, look out for seven installations of human figures sculpted from chicken wire. Lit up at night, Les Voyageurs, or the Travellers, by Cedric Le Borgne is intended to evoke an ethereal feeling of Peter Pan's "Neverland" and invite contemplation.
160, a 50-metre long interactive light and sound installation made from 160 light bars is located beside the Asian Civilisations Museum. Flashing in Tron-like fashion, visitors can even take control of the sculpture and experiment with creating their own visual experiences with colours and patterns.
Inside the Museum is Ocean of Flowers, an art installation that resembles a colourful field of flowers but on closer inspection is made of paper cut in the shape of weapons. Walter, the big white bunny by Dawn Ng, will also be at the ACM Hardcourt.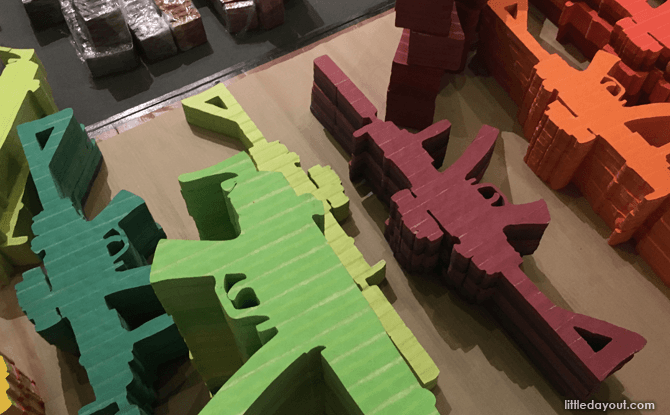 Opening Weekend Performances
On Friday, 23 and Saturday, 24 October, special evening performances will be held as part of River Nights' opening weekend.
Go on a walking tour with director and actor Jonathan Lim in Sailing Past. Step back in time to 1930 and meet colourful characters who used to work by the Singapore River.
NADI Singapura, a local percussion ensemble, will perform exciting rhythms on instruments like the kompang, hadrah, jidur and gong. Visitors can even join in and be part of a giant drum circle.
Other experiences to look forward to include New Opera Singapore's performance that aims to dispel stodgy views of opera as an art form, the celebrated strings sounds of T'ang Quartet and music from Vocaluptuous and Flame of the Forest.
River Nights is organised in conjunction with the following partner programmes:
Little Room of Wanders by Hermes
Singapore River Festival
Singapore Writers Festival 2015: Island of Dreams
Visit the River Nights website for more information.
RIVER NIGHTS 2015
23 to 31 October 2015
7 pm to 11 pm
Free Admission
Asian Civilisations Museum
www.acm.org.sg