Celebrate the Lunar New Year by the water at the River Hongbao 2017. Those looking for things to do over the Lunar New Year will find plenty of sights and activities here, including lanterns, fireworks, food, carnival rides and live shows.
Taking place over 10 days from 26 Jan to 4 Feb at The Float @ Marina Bay, River Hongbao 2017 is open to the public and admission is free. Opening hours are from 2 pm to 11 pm daily, with extended hours till 1 am on Lunar New Year's Eve, 27 Jan.
Among the highlights lined up at River Hongbao 2017 are:
Large-scale Lantern Displays 
To welcome in the Year of the Rooster, the main lantern display is based on the theme "Looking to the Future". In the line with the futuristic theme, you will notice robots popping up in the lantern displays, including one doing the lion dance.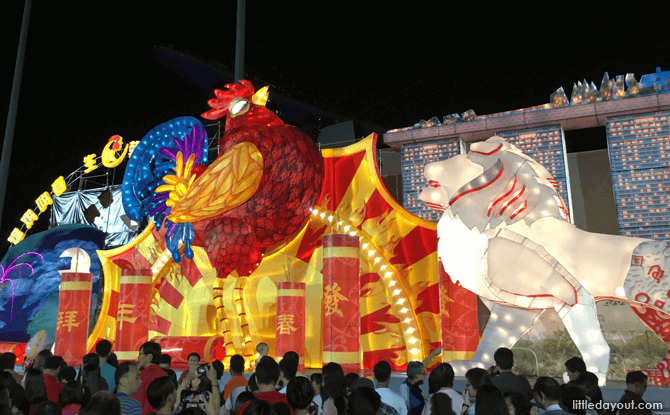 Look out for another at the seating gallery based on a mother hen laying golden eggs to signify good fortune in the new year. The 12 m tall display symbolises happiness and abundance.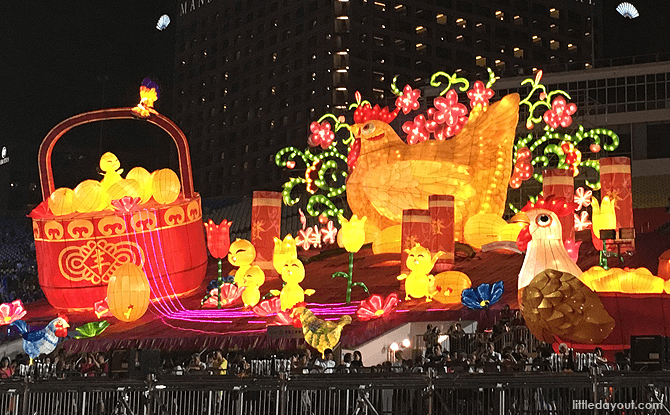 Other lanterns displays include a towering God of Fortune, the zodiac animals and other auspicious sayings.
Festive Food Street
Savour more than 40 different varieties of food at River Hongbao's Food Street. Pick up a handy snack to eat on the go such as Takoyaki, Twist Potato and Vadai. You will even find food not normally associated with the Lunar New Year celebration such as Churros, Dutch Baby Pancakes and Smores Dip alongside traditional Chinese fare like Roasted Pork and Roast Duck at the Food Street.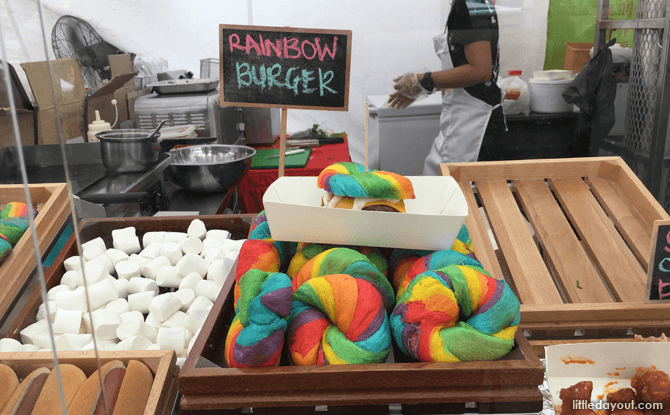 Fireworks and Laser Show
Watch the sky explode with colour at nightly fireworks and laser shows taking place at 9 pm daily, except for Lunar New Year's Eve when the fireworks take place at midnight.
Live Shows
Taking place daily, watch troupes and performers take to the stage with dance, music and song. Singapore's very own Nathan Hartono will be performing on 26 Jan while the energy of youth is celebrated on Youth Night, 3 Feb. Other acts to look out for include Chongqing Acrobatic Art Troupe and Hua Kang Dance Troupe of Chinese Cultural University.
A Special Cultural Exhibition
The Lunar New Year is a time for family and community. In recognition of Singapore's multi-racial and multi-cultural society, visitors to River Hongbao can look forward to a special exhibition that pays tribute to Singapore's diverse community. "The More We Get Together: Festivals and Festivities in Singapore exhibition at River Hongbao 2017 provides a window into the cultural festivities that make up Singapore's society.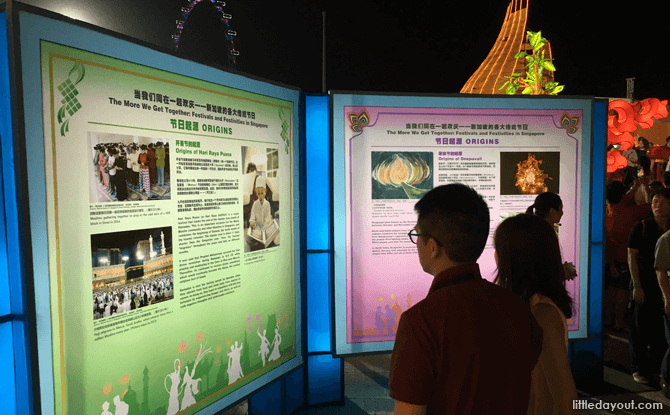 Amusement Rides
There will be more than 30 rides and game stalls operated by J'Kids Amusement at River Hongbao. With both indoor and outdoor areas, check out the mega-bouncy castle area, a bungee trampoline, and bumper cars. There are also carnival games and a dinosaur kiddy ride.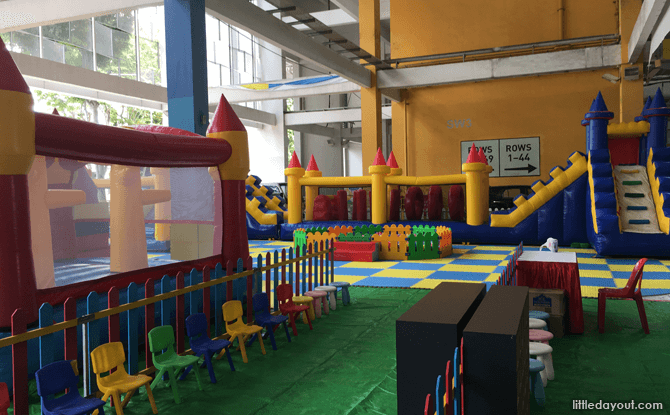 Use an App to Release a Sky Lantern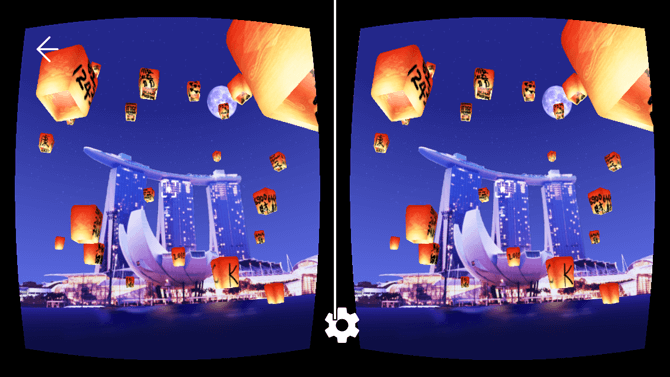 You can download the Nestia App from both Apple App Store and Google Play Store in order to release a virtual sky lantern in conjunction with River Hongbao 2017. Pen down your wishes and set it free into the sky from your mobile device. You can even pick up a free set of VR glasses from the Nestia River Hongbao booth to get 3D view of the lanterns flying over a virtual Marina Bay.
How to Get to River Hongbao 2017
River Hongbao 2017 is being held at The Float @ Marina Bay, next to Raffles Avenue. The closest parking is available at Esplanade Theatres on the Bay and Marina Square. However, as heavy crowds are expected, the public is advised to take public transport.
The closest MRT stations are City Hall MRT Interchange, Esplanade MRT Station, Bayfront Station and Promenade MRT. It is approximately a 10 to 15 minute walk from these stations to The Float @ Marina.
Buses plying Raffles Avenue include 36, 56, 70M, 75, 77, 97e, 97, 106, 111, 133M, 133, 162M, 171, 195, 531, 700A, 857, 960, 961C.
River Hongbao 2017
Dates: 26 Jan to 4 Feb 2017
Time: 2 pm to 11 pm daily (till 1 am on Lunar New Year's Eve, 27 Jan)
Venue: The Float @ Marina Bay
Admission: Free (Fees may apply to certain activities)
Website