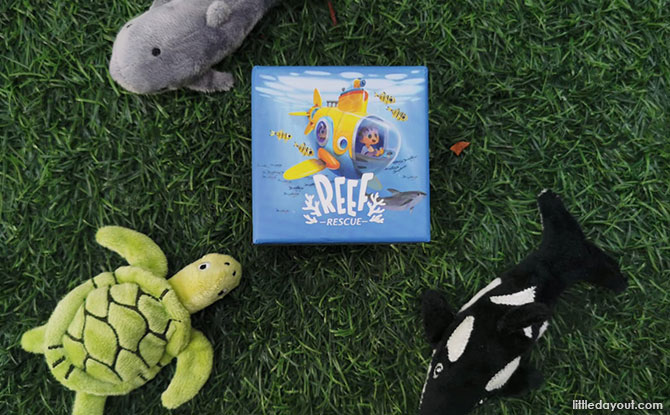 Everyone loves games! We had the pleasure of trying out one of Origame's latest games, Reef Rescue! The local, homegrown games creator's new card game is great for teaching your child the message of conservation and literacy skills while having fun.
Read on for our review of Origame's Reef Rescue.
---
Origame's Reef Rescue Card Game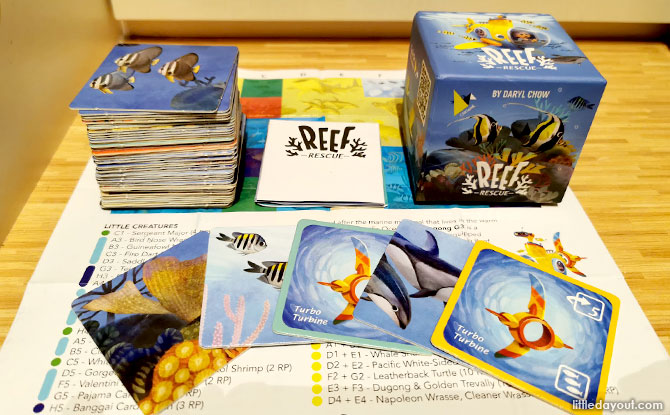 Reef Rescue is a fast-paced game all about saving sea creatures from the garbage in the ocean.
---
-- Story continues below --
Set in the Pacific Ocean, all creatures great and small live in harmony until human pollution threatens. Players will need to use their memory and dexterity to find sea creatures and earn rescue points.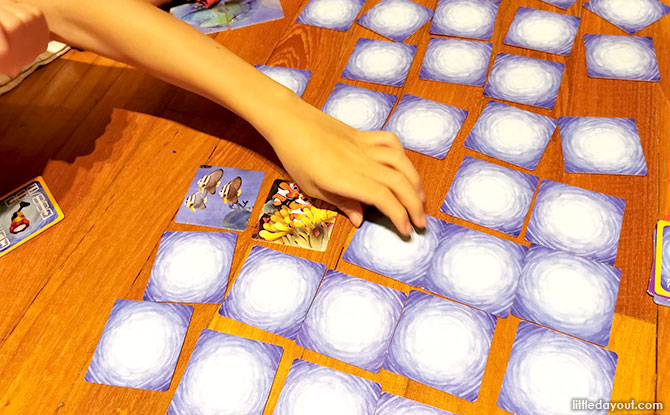 First, the cards need to be laid out on a playing surface. Then players need to decide how to find the most sea creatures without revealing a Garbage Patch.
The aim is to score as many Rescue Points as possible before there are 10 or fewer tiles left!
---
Fun, Fast & Fin-tastic Reef Rescue Game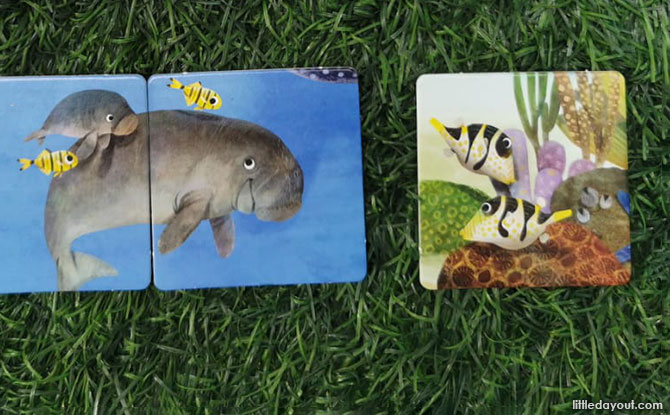 Reef Rescue is recommended for children ages 7 and above. We found it really enjoyable trying to outwit each other while learning to identify different sea creatures.
The illustrations are gorgeous, with vivid colours that bring the ocean to life. While trying to identify the sea creatures, we also admired the amazing colours and patterns of marine life. They are the work of Indonesian artist Sandy Lee who has even done illustrations for National Geographic.
It was also easy to learn, making it a quick and compact game for travels or busy school nights, or even for kids to take to take to school to play with their friends post-exams. Simply arrange the 40 tiles face down, distribute the cards and the game is ready to begin!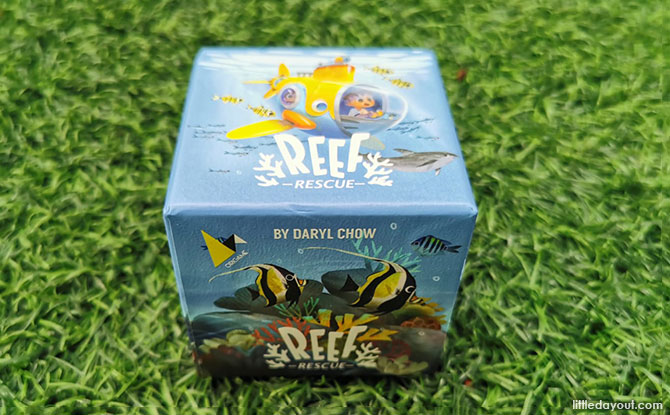 We also liked that it carries with it a positive ecological message while maintaining the element of fun. It comes in a nice cube-shaped box that is easy to pack-and-go.
Reef Rescue by Origame is definitely one to add to your shelf of games for family and friends. It can be purchased online here.
---
Take Part in Our Giveaway for a Chance to Win Your Own Set of Reef Rescue
This contest has closed. Congratulations to our winner Lim S Y.