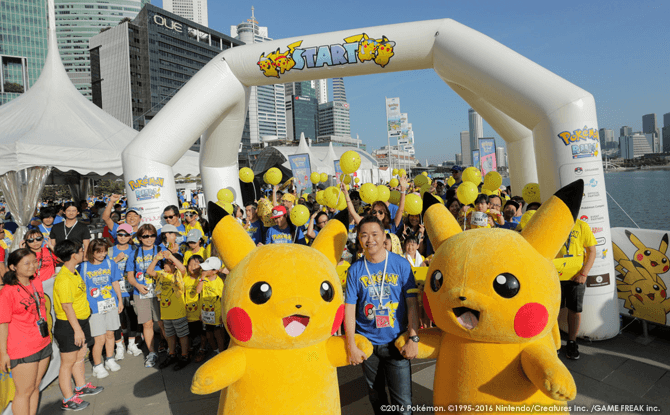 Led by Pikachu, participants at the Pokémon Run went through a warm-up routine to prepare themselves for the race. Held on Saturday, 14 January, the Pokémon Run Singapore 2017 was Southeast Asia's first official Pokémon themed fun run. Close to 6,000 participants, included families, couples and friends, took part in 5 km fun run which started from the Promontory @ Marina Bay in the role of "Pokémon Trainers".
READ: MORE FUN RUNNING EVENTS IN 2017 WORTH GETTING YOUR SHOES ON FOR
Pokémon Run Singapore 2017
The run kicked off at 9 am with the Kids Wave where Junior Trainers between four to 12, had the opportunity to run alongside Junichi Masuda, a well-known game director and composer of Pokémon games. A founding member of Game Freak, Junichi Masuda was the Guest-of-Honour at the Pokémon Run Singapore 2017.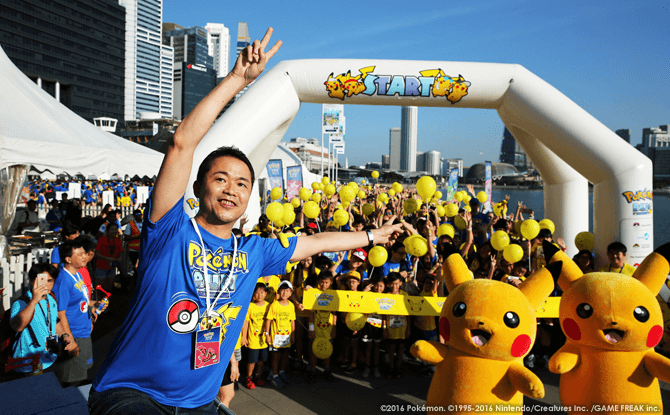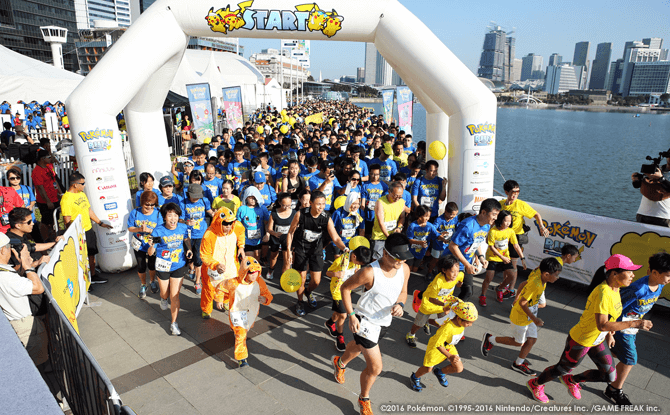 Along the route, runners were able to collect Pokéballs and take photos with different Pokémon at different stops.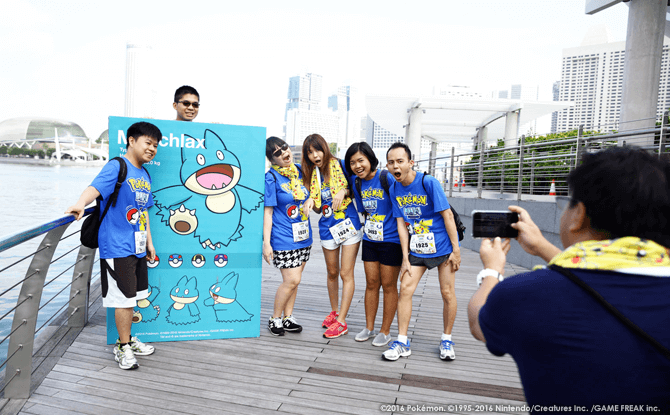 After crossing the finishing line, participants were also treated to a Pikachu Parade. Pokémon Trainers also able to explore Pallet Town, a site with a Pokémon Garden featuring life-sized Pokémon cut-out, games, activities and Japanese gourmet delights.
"We decided to join the run as my son is an ardent fan of Pokémon. The weather was warm but we enjoyed the scenic route and the photo points along the way. It was a fun morning with my family, and we look forward to participating in the run again," said Mr Chan Chee Meng, 43, who participated with his eight year-old son.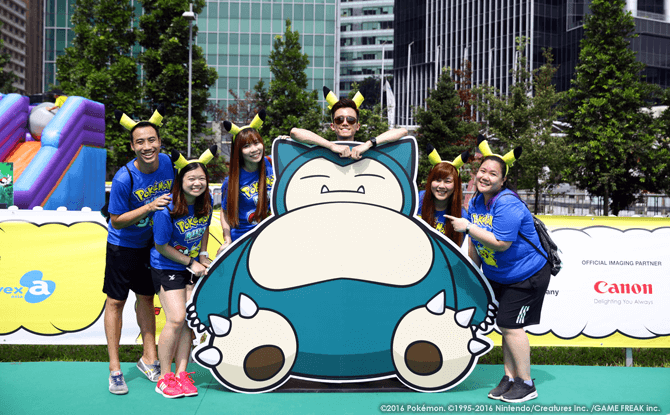 Pokémon Run Singapore 2017 was organised by Avex Asia and Infinitus Productions.
Jeffrey Foo, Managing Director of Infinitus Productions added, "We are happy with today's turnout and positive feedback received for Southeast Asia's first-ever Pokémon Run. We're extremely grateful to all the participants who came down this morning, and hope all enjoyed their journey as a Pokémon Trainer. It was indeed very heartening to see all the happy faces as participants bonded over games and gourmet delights. Now it's back to the drawing board, as we're already looking forward to delivering an even better Pokémon Run experience next year."
Don't miss these other fun running events in 2017 that you and your family can participate in.