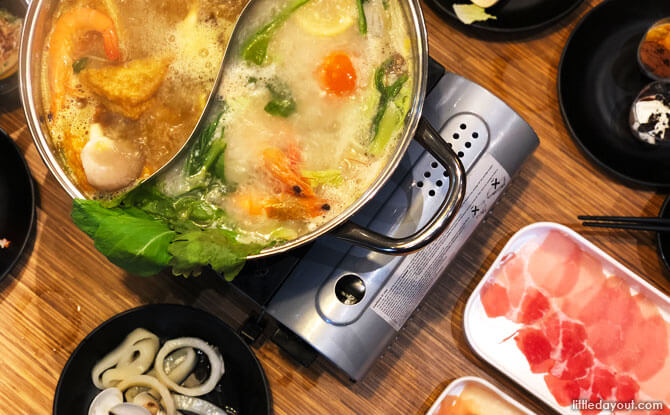 Looking for a new place to have your next meal with family or friends? Otaru Suisan at Bugis+ has a 90-minute shabu shabu buffet with unique flavours of Japanese and Asian-inspired soup bases at affordable prices.
We made our way there to try two of its shabu shabu soup bases: Setouchi Lemon and Sapporo Curry!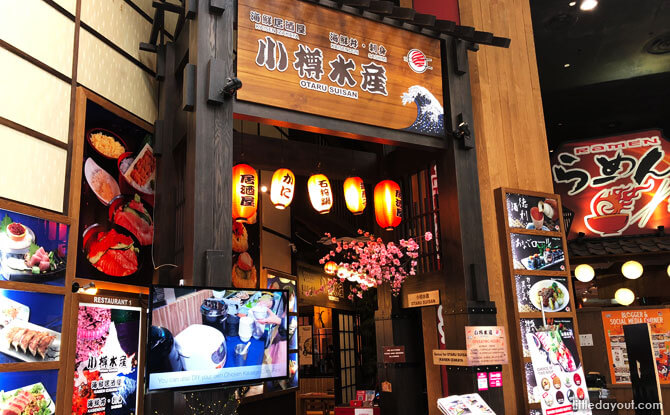 Otaru Suisan is located on the 4th floor of Bugis+, where there is a cluster of Japanese restaurants.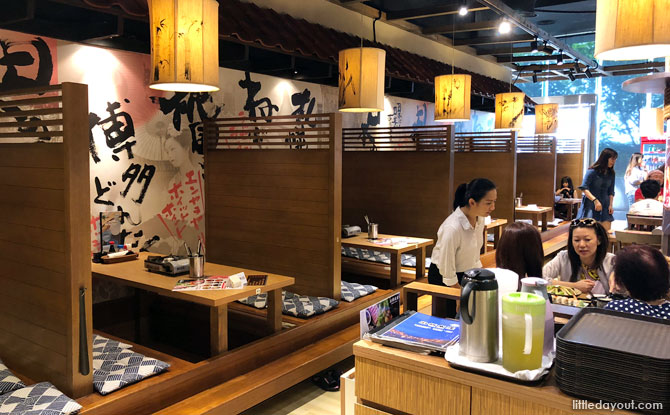 With its nice and cosy interior, we settled down and placed our order for the soup bases – Setouchi Lemon and Sapporo Curry. Other available flavours include Herbal Chicken, Asakusa Sukiyaki and Rich Tonkotsu!
At the Buffet Bar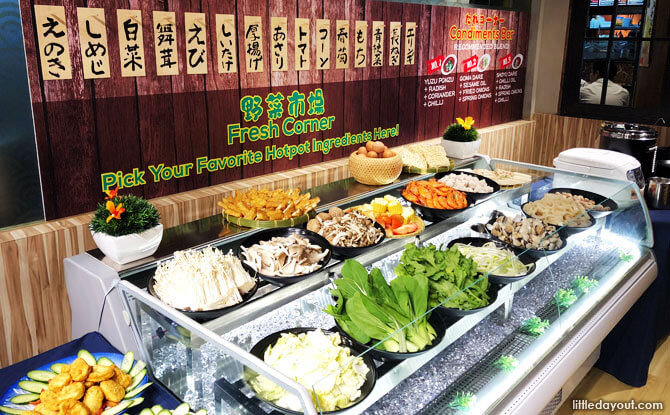 We headed to the buffet bar for ingredients such as seafood, vegetables and meatballs. The meats like beef, chicken breast and Brazil pork collar was ordered directly with the staff.
Premium ala carte options like wagyu beef and iberico pork are available as add-ons.
We also noticed that the condiment area had a variety of sauces. A helpful poster showing different condiment combinations. We decided to try combination number 2, which had a sesame base. It was really yummy!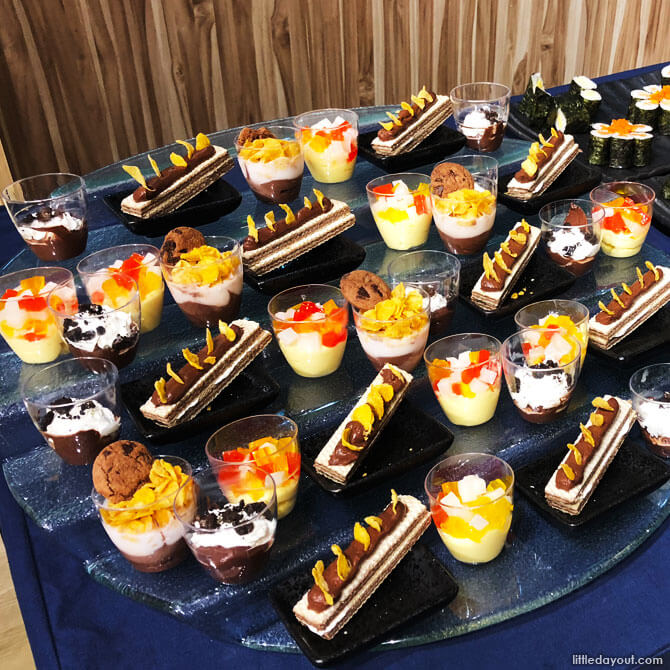 The buffet bar also has build-your-own Chicken Karaage Curry Rice and free flow of sushi, desserts – such as chocolate mousse and lemon cheesecake mousse, and sides!
Dipping In – Setouchi Lemon and Sapporo Curry Soup Bases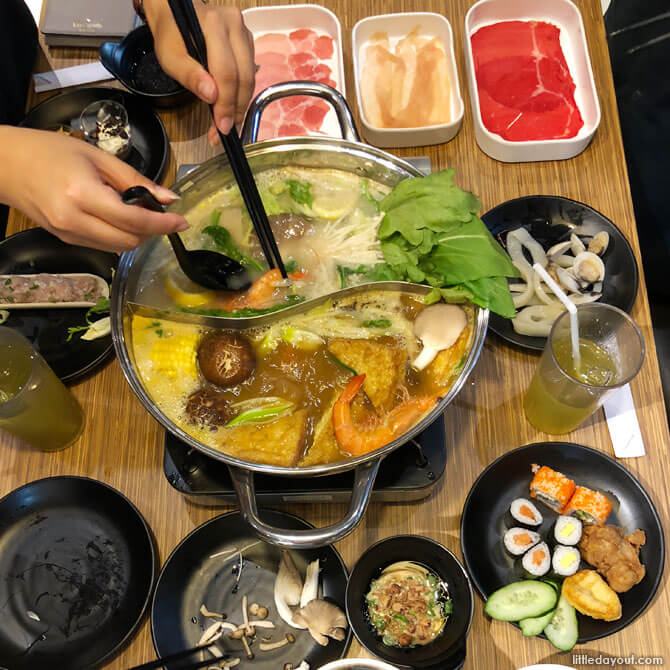 With a table full of ingredients, we cooked our ingredients equally in the two soup bases.
We were very pleasantly surprised by the taste of the lemon soup base. It was refreshing and the ingredients cooked in it had bright notes.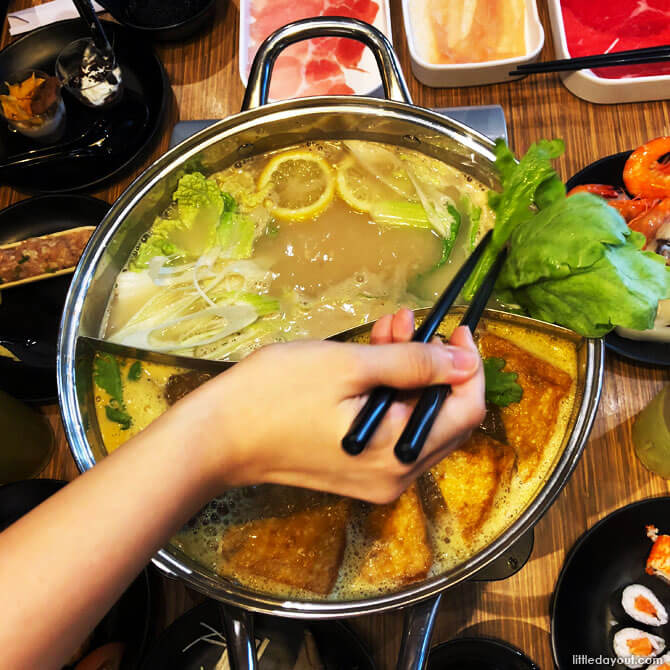 We felt the lemon soup base best complimented ingredients such as chicken and vegetables. Having a fruit-based soup in a shabu shabu setting was unique and an experience we enjoyed and would happily recommend!
Next, we tried the curry soup base.
Despite its light colour, we were glad that it wasn't just watered down curry. The soup base did not taste overly spicy and instead had the distinct taste and fragrance of Japanese curry.
The curry soup base complimented the beef and seafood very nicely. It might not have a fiery kick, but it was still yummy and we'd happiliy order it again.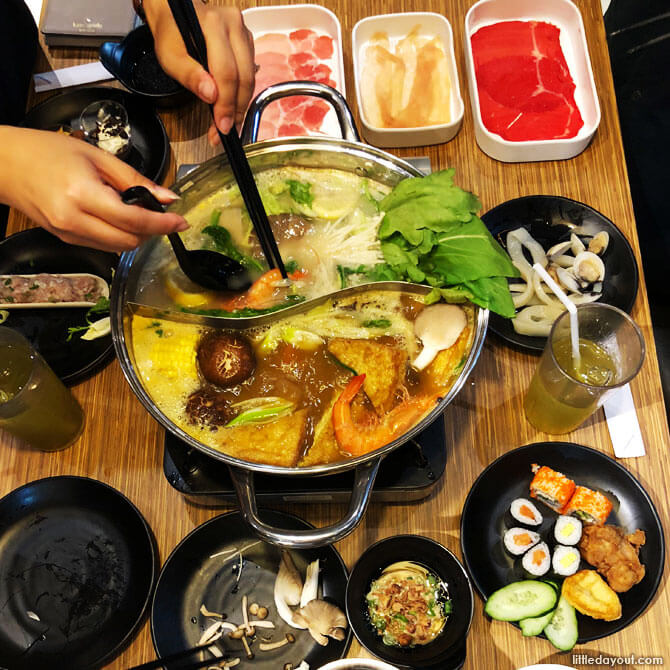 Otaru Suisan is currently holding a promotion at $17.80++ per pax for adults/seniors during weekday lunch with its usual price being at $22.90++. The price for children is $9.90++ for weekday lunch.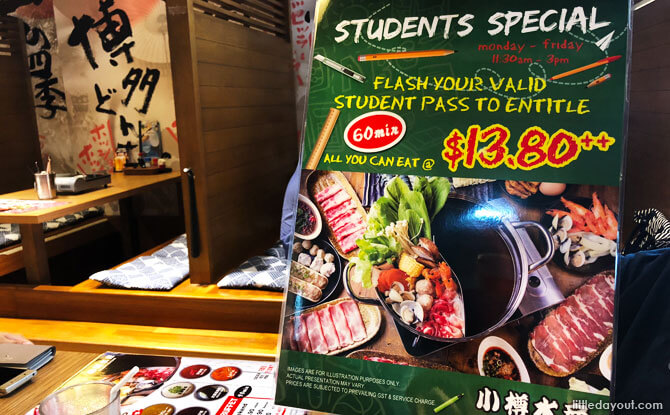 There is also a student special on weekdays at just $13.80++ for 60 minutes.
Otaru Suisan
Address: Bugis+, #04-10, 201 Victoria St, Singapore 188067
Opening Hours: Mon to Fri – 11.30 am to 3pm; 5 pm to 10pm; Sat, Sun & PH – 11.30 am to 10 pm
Website