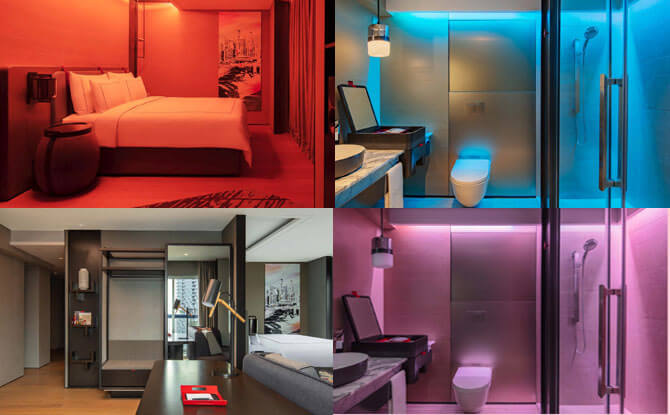 Lighting that adapts to a guest's body rhythm, a multisensorial Experience Shower and an in-room wellness wall. These are some of the features at Swissôtel The Stamford's Vitality Rooms which bring the holistic wellness experience for guests to an entirely new level.
Drawing on the Swiss philosophy of well-being and enjoying a high quality of life, the Swissôtel Vitality Room is part of the hotel's Vitality programme. These rooms have been specially tailored to enhance the natural energy and healthy lifestyles of guests.
Warm Elegance, Smart Lighting
Decorated with rustic wood and soothing earth tones, the Vitality Room is an oasis of serenity.
Each room incorporates innovative light features that adapt to the guest's mood.
---
-- Story continues below --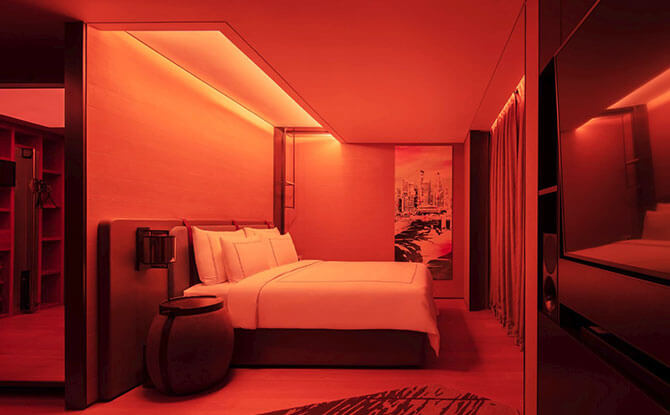 Making use of smart lighting technology from Signify, the room boasts a fully-customisable room control system that seamlessly and intuitively integrates lighting with sensors and third-party systems such as heating, ventilation and air-conditioning (HVAC), blinds, and room booking software. Using a single room control, hotel guests can select their desired lighting scene and room temperature, while other services such as "do not disturb", "make up room" or laundry pick-up are available at the touch of a button.
The lights in the bed area can also be adjusted to the guest's natural circadian rhythms. This changing ambiance influences the production of melatonin in the brain, providing a more restful sleep and even helping travellers overcome jet-lag.
In-room Yoga Station and Wellness Wall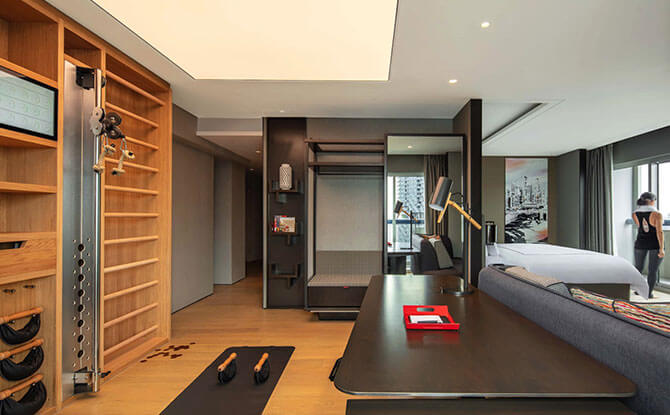 To care for the body, the spacious room also has a dedicated exercise space. There is a yoga station and wellness wall which features a cable pull, water pull and wall bars for guests to enjoy their daily fitness routine without ever having to leave the privacy of their room.
Taking things up a notch, the Vitality Room's wellness wall also incorporates a "cybertrainer" – an interactive digital display where guests can work out to guided routines.
After a revitalising workout, a healthy juice is within easy reach from the room's mini bar. The Vitality mini bar is thoughtfully stocked with refreshing drinks and energising snacks.
Experience Shower
Inside the bathroom, a multisensorial experience for the ultimate relaxation awaits.
Guests can choose from various lighting scenes at the Experience Shower to suit their mood. Go from energising blue to relaxing purple with the press of a button.
A Scent Menu inspired by the lush, green pastures and fresh mountain air of the Swiss Alps also helps to soothe and revitalise both mind and body.
Guests will be also pampered by the bathroom's Pürovel amenities, made with naturally produced essential oils, grown and distilled in Switzerland.
Caring for Body, Mind and Soul
Located on the 43rd to 48th floors of Swissôtel The Stamford, the Vitality Rooms offer stunning views of the city – as much a part of the experience as the in-room facilities. With only six of these Vitality Rooms at the Singapore hotel, they are a coveted luxury for the discerning guest.
Discover more about Swissôtel The Stamford's Vitality Rooms here.
This feature is brought to you by Swissôtel The Stamford.