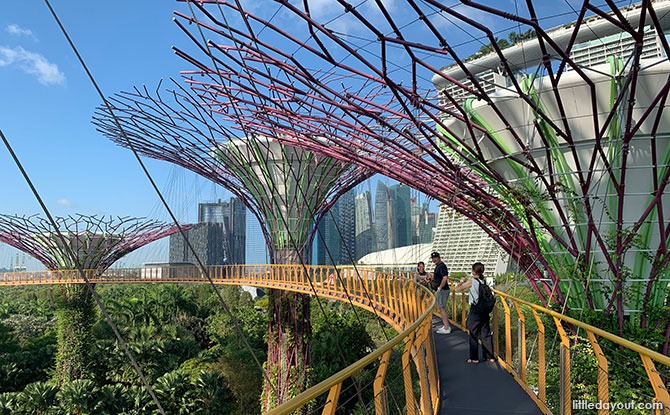 The OCBC Skyway at Gardens by the Bay's Supertree Grove will be reopening to the public on 7 September 2020.
---
OCBC Skyway Reopens to Public in September 2020
The OCBC Skyway is the third ticketed attraction at Gardens by the Bay to reopen to the public following the Flower Dome in July and Cloud Forest in August.
Friends of the Gardens can visit the reopened OCBC Skyway from 4 September.
The attraction is a 128-metre long suspended walkway which is elevated 22 metres above ground. It provides an aerial view of Gardens by the Bay and the surrounding Marina Bay area.
---
-- Story continues below --
Visiting OCBC Skyway in Phase 2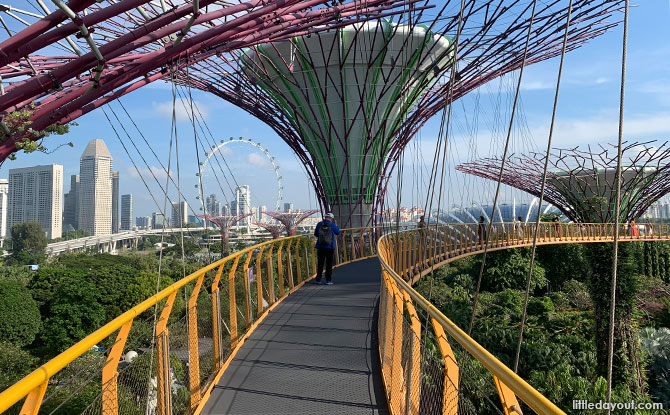 In keeping with safe management measures in Phase 2, entry to the OCBC Skyway once it reopens will be on a timed basis.
Tickets are priced at $8 for adults and $5 for children and must be purchased in advance from Gardens by the Bay's website or via its mobile app. There is an additional $1 discount if tickets are purchased through the mobile app.
Onsite ticketing counters are not open during this period of time.
The opening hours of the OCBC Skyway are from 9 am to 8 pm daily.
Two other ticketed attractions at Gardens by the Bay, the Supertree Observatory and Floral Fantasy at BayFront Plaza, remain closed to the public till further notice.