Explore the Coast-to-Coast Trail with the new NParks Coast-to-Coast app between 30 to 31 March 2019 and stand to win either an iPhone XS or Samsung Galaxy S10+  in the C2C Challenge.
C2C Challenge – Get Out & About Before Time Runs Out
In conjunction with the launch of the new Coast-to-Coast Trail, NPark is giving away 10 phones in the 36-hour Coast-to-Coast challenge which runs from Saturday, 30 March, 12 pm till Sunday, 31 March, 11.59 pm.
To participate in the C2C Challenge, start by downloading the NParks Coast-to-Coast mobile app which is available for both iPhone and Android devices.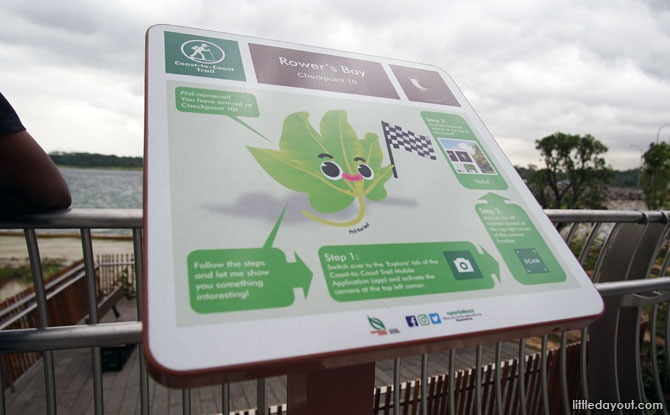 Then, armed with the app, head out along the new 36 km long trail and make your way to the trail's 10 checkpoints. Participants who accumulate 1600 points within the app by complete in-app challenges and upload photos of themselves at each of the 10 checkpoints with the checkpoint marker clearly shown, within the 36-hour time period, will qualify for a lucky draw for the phone prizes.
---
-- Story continues below --
Points can be earned by visiting each of the 10 checkpoints on the Coast-to-Coast Trail, scanning the checkpoint markers and completing quests, uploading your photos along the Trail, sharing the photos on social media and searching for hidden fruits along the Trail.
The five iPhone XS 64Gb and five Samsung Galaxy S10+ 128Gb prizes have been donated by REVEZ Group, the developers of the C2C mobile app.
For full details and terms and conditions, visit the Coast-to-Coast Trail website here.