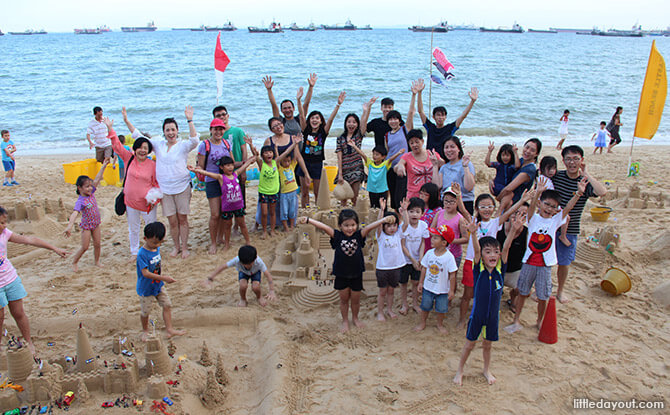 Peek behind-the-scenes at a dance theatre. Create a family movie at a scenic park. Build a bona-fide sandcastle, complete with brick walled towers, intricate battlements, and connecting stairways, together with family and friends.
These are some of the fun you can have at Little Day Outings, created by Little Day Out with the aim of encouraging family bonding through unique activities.
Little Day Outings are a new focus embraced by Little Day Out in commemoration of our fifth anniversary. Encouraged by the positive response to our very first outing to Castle Beach in June, where families had fun learning not just the art of sandcastle-making but also the importance of teamwork, we created more.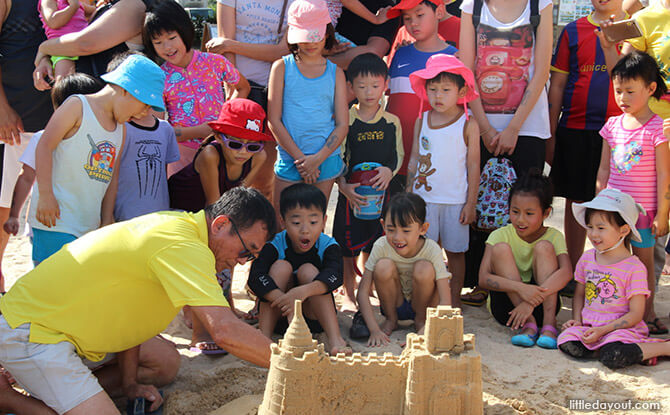 Little Day Outing to Singapore Dance Theatre: A Peek Behind the Scenes brought participants to the workplace of professional dancers, to see the passion that goes into presenting the art of dance. It is back by popular demand this November and tickets are available on littledayoutshop.com.
Another upcoming event is Little Day Outing to the Reel World: Create a Family Movie, where the whole family can come together to make a unique video at the beautiful HortPark.
Conducted by multi award-winning producer Tracy Wong, this workshop makes sure that every member of the family pitches in, taking on roles such as Director, Actor, and Scriptwriter, to create their own family movie from scratch. Get more details and your tickets here.
Little Day Out is also collaborating with Yue Hwa Chinese Products to bring you a fun, cultural family experience set around the theme of the Dong Zhi, or Winter Solstice, Festival.
At Little Day Outing to Yue Hwa: Dong Zhi Family Experience, you can expect a family workshop on Chinese calligraphy writing and a tangyuan-making game that tests your teamwork as a family. Find out more and get your tickets here.
For more details on Little Day Outings, visit littledayoutshop.com.