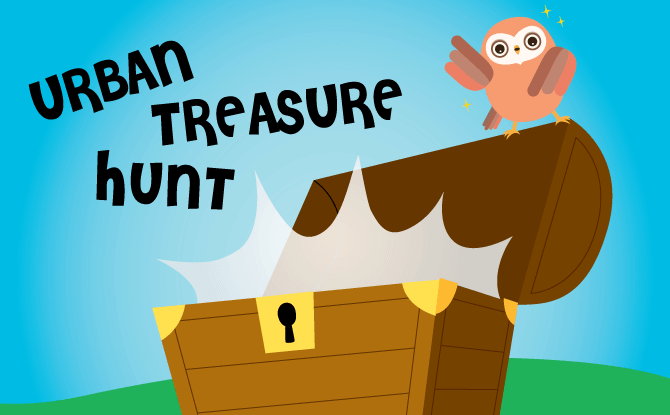 Is your child like a fish out of water when communicating in Mandarin? Wish you could get the little one to like the Chinese language a little more? Join us on our Little Day Outing to Hua Language Centre, where we will be going on an urban treasure hunt inspired by animal-themed Chinese idioms!
The excitement of a hunt. Check! Cute animals. Check! Family bonding. Check! Fun learning experience. Check!
Discovering Together as a Family
The hunt starts with a short discovery session, where families will be learning about Chinese idioms featuring animals. It is really interesting how with just a few words, an imagery is created that describes so well so succinctly!
Take for example the idiom 鸡飞狗跳, which translates directly to chicken fly dog jump. Can you imagine yourself in a room with chickens flying around and dogs jumping about? That is exactly what the idiom is trying to convey: pandemonium, utter chaos!
---
-- Story continues below --
Fascinating, isn't it? What makes this segment even better is that it is presented by the experienced teachers from Hua Language Centre. The centre has held themed holiday camps for children for years, and these camps have always sold out. So you can look forward to an engaging session for both kids and adults!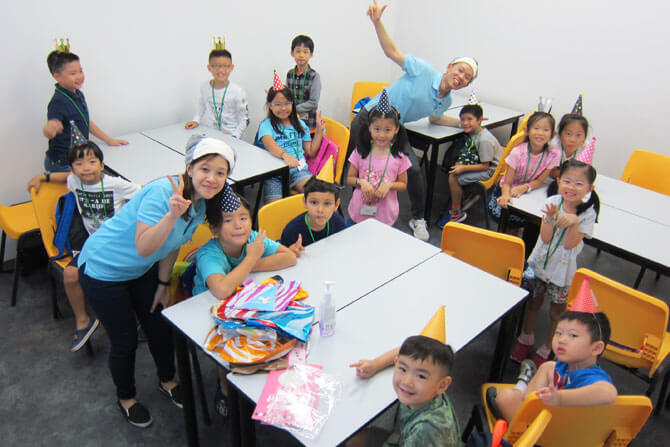 Solving Clues and Looking for Treasures
As in all treasure hunts, there are clues to solve. Our clues allow you to put your newfound knowledge to the test, leading you on a grand hunt for animals in the immediate vicinity of the Parkway Parade branch of Hua Language Centre!
Our advice to all participants? Put on your thinking cap. Be creative. Draw on your resourcefulness. Have fun!
The family to find all the animals in the shortest time will be crowned our Urban Treasure Hunt Champion and win a family trophy. No one leaves empty handed. Every participating family will get a goodie bag containing a $20 Hua Language Centre voucher, a cute Hua Language tote bag, a set of flash cards and a booklet on animal-themed Chinese idioms!
Hanyu Pinyin, English, Visual Aids to the Rescue
Don't worry that your command of the Chinese language is not up to the mark. The teachers will be sharing in both English and Mandarin, and our clues will include hanyu pinyin and English as well. You will also be provided with some visual aids. Plus, our helplines will be open throughout the hunt. We have got you covered!
So come join us on this fun and novel outing! By the end of the urban treasure hunt, we hope your child (and you) will find a new appreciation for Chinese. So instead of being like a fish out of water, the little one could soon be 如鱼得水 – like a fish in water (you get the imagery) – when using the Chinese language!
Little Day Outing to Hua Language Centre: Urban Treasure Hunt
Dates: 20 May 2018, Sunday, 2 to 4pm and 27 May 2018, Sunday, 4 to 6pm
Venue: Hua Language Centre, Parkway Parade branch
Price: $20 for a family ticket (maximum of 4 persons); $5 for an additional adult or child ticket
Click here to purchase your tickets.
---
Little Day Outing to Hua Language Centre:
Urban Treasure Hunt
Ticket Giveaway
Little Day Out is giving away one family ticket (for up to four persons) to the Hua Language Centre: Urban Treasure Hunt on either 20 May or 27 May 2018.
Simply answer a question below to win:
One Family Ticket (up to four persons)
to
Hua Language Centre: Urban Treasure Hunt
on either
20 May or 27 May
at
Hua Language Centre at Parkway Parade
Submit your answer by Tuesday, 8 May 2018 to participate in this giveaway.
Double your chances of winning by liking and sharing this post on Facebook.
---
The Urban Treasure Hunt ticket giveaway has closed.
Congratulations Jenny Tan for winning this contest!
---