As the LEGO aficionados in our home grow older, it is increasingly the challenge and engineering ingenuity of LEGO Technic that we appreciate. Naturally, we jumped at the opportunity to review the LEGO Technic 42151 Bugatti Bolide, the latest in the Technic iconic supercar series which includes 2019's Chevrolet Corvett (42093) and 2021's McLaren Senna GTR (42123).
---
LEGO Technic 42151 Bugatti Bolide Review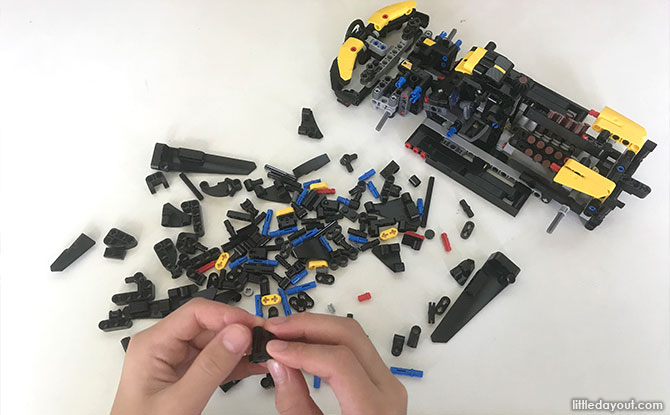 At 905 pieces, this mid-sized build took my almost 12-year-old over two hours to assemble, starting with the chassis, progressing through to an impressive 16-piston engine to the body of the car, over 156 pages of instructions.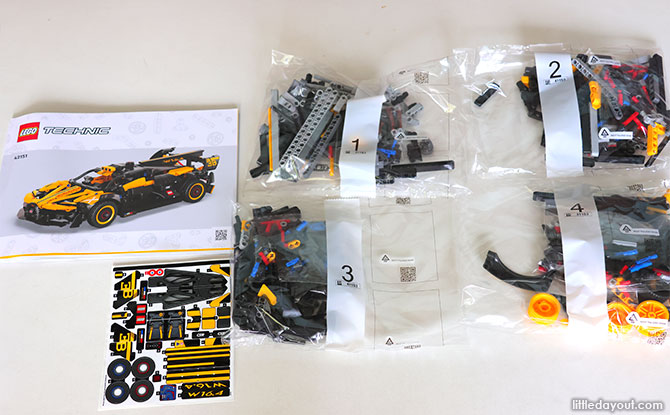 ---
-- Story continues below --
As with most Technic sets, the piece-count include many pins and small parts, which, along with the attention span required, made the set's age rating of 9+ fairly accurate in our opinion.
The resulting build measured about 30 cm in length but was densely packed and surprisingly solid.
---
Detailed W16 Engine with Moving Pistons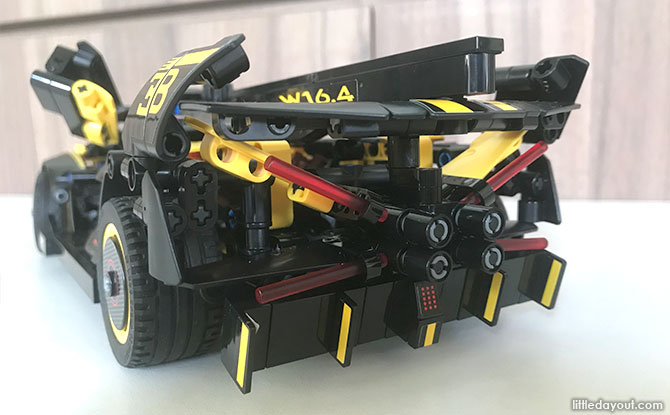 The highlight of the build for my tween had to be the detailed W16 engine with moving pistons, which looked and sounded really satisfying.
Having little prior knowledge about car engines, he found the mechanism fascinating and even interrupted the build to attach a motor from our LEGO Boost set to the engine to experiment with moving the pistons at different speeds.
It always warms the cockles of this mama's heart to see self-directed learning taking place!
---
What We Liked About the LEGO Technic 42151 Bugatti Bolide Set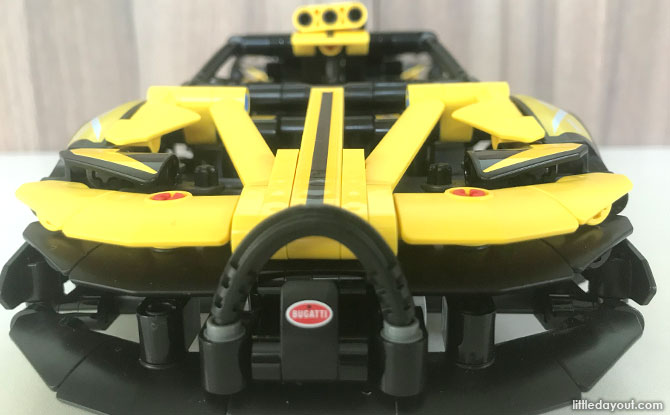 Overall, what we liked about the set included the impressive rendition of the French luxury marque's legendary W16 quad-turbocharged engine.
We also admired the great detailing, including working scissor-opening doors that open to reveal a full cockpit with a moveable steering wheel.
Bugatti's signature horseshoe grille and the front end as well as the X-shaped tail-lights are also a nice touch.
The set also includes several new (and useful!) parts – especially those forming the front-end of the car – which is always exciting for LEGO fans. These included printed fenders!
The subtle "Hand-of-God" steering mechanism facilitates steering when playing with the car. Amazingly, it can be removed when the piece is on display.
To be sure, the size and solidness of this sports car invites play.
But the striking black-and-yellow finish (we understand that the model is also available in Agile Blue – 42162) also makes this a truly handsome display piece.
Now to make some shelf space!
Find out more about the LEGO Technic 42151 Bugatti Bolide.
You may also enjoy reading about this other LEGO Technic build.