Kids who love the fun activities around KidZania Singapore now have the option to visit it more frequently with the KidZania Singapore Annual Pass. The recently-launched Annual Pass provides members with unlimited day admission to the kid-friendly edutainment attraction for a year, along with other perks and privileges.
Who Can Buy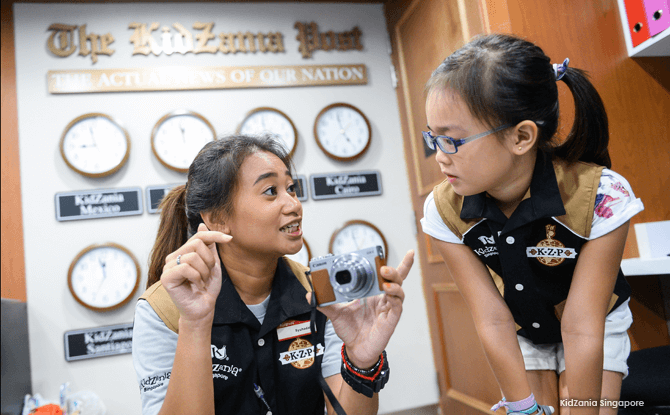 The KidZania Singapore Annual Pass is available to B.KidZanian citiZens between four to 17 years old.
B.KidZanian is a KidZania Singapore loyalty programme that allows kids to earn or save extra kidZos, the "currency" used within KidZania's city, after completing different activities around the KidZania city.
By signing up for the KidZania Singapore Annual Pass, key benefits include unlimited day admission to KidZania Singapore for one year (limited to one visit per day) and a variety of discounts such as 10% off at selected food & beverage outlets and 10% off regularly-priced merchandise at the shops. KidZania Singapore Annual Pass holders will also get exclusive invites to events.
---
-- Story continues below --
An additional perk is that KidZania Singapore Annual Pass holders can also purchase additional day admission tickets for up to 10 guests at discounted prices. These discounts range from 50% off for adult tickets to 20% off for additional kid, toddler and senior tickets.
Sales of the Annual Pass started in late December 2017 and as part of the opening promotion, it is available to B.KidZanian citiZens at an introductory price of $238. The regular price for the Annual Pass is set at $288.
Each pass is personalised and non-transferable.
Where To Purchase KidZania Singapore Annual Pass
The KidZania Singapore Annual Pass can be purchased at the PaZZport Office located at the Mezzanine Floor inside KidZania Singapore.
B.KidZanian citiZens with valid day tickets can choose to upgrade their ticket to the annual pass. Kids who are not already B.KidZanian citiZens can sign up on the day of the visit to be eligible to purchase the Annual Pass.
"Moving into our second year, KidZania Singapore doubles up on its efforts to offer new opportunities for kids through new industry partners, activities, and offerings. We are delighted by the strong support from families and look forward to continue to play an active role in supporting their kids' learning journeys. The Annual Pass is one of the ways we hope to encourage parents and kids to make full use of the learning opportunities while having fun, as often as they wish," said Mr Leong Yue Weng, KidZania Singapore's General Manager.
Visit the KidZania Singapore website for more information and full terms and conditions of the KidZania Singapore Annual Pass.