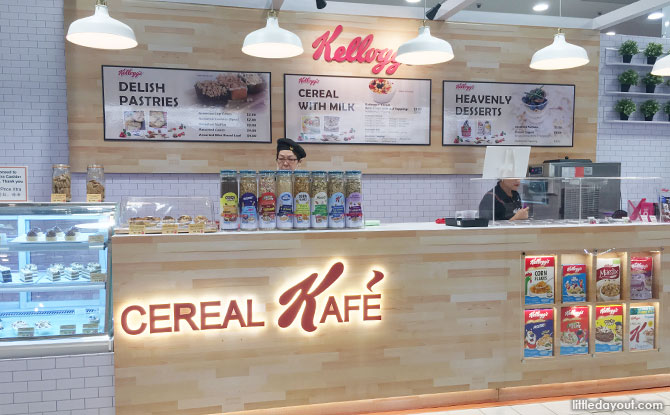 Hit by the urge for a bowl of cereal while shopping for your weekly groceries? Instead of having to buy a box to bring home, you can now enjoy a bowl of cereal at the Kellogg's Cereal cafe located within the NTUC Fairprice Xtra at AMK Hub.
This quirky "cafe" is more like a bar counter. Order yourself a bowl of Kellogg's cereal and eat it at the standing-only counter.
Cereal In The Supermarket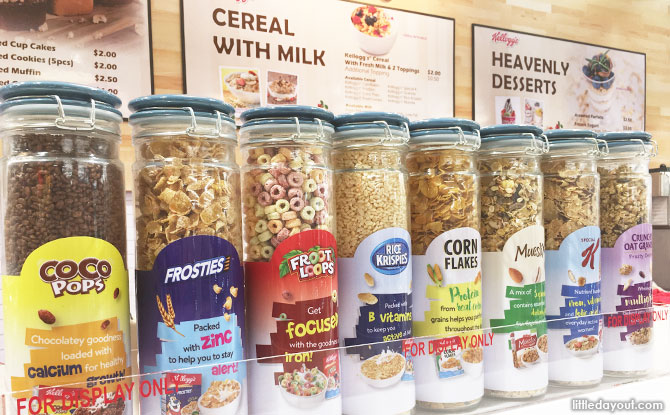 A bowl of cereal with two toppings costs $2. Cereal options available include the usual suspects such as Corn Flakes, Rice Krispies, Froot Loops and Coco Pops – all from Kellogg's, of course. Available toppings to go with the cereal include nuts and dried fruit. Among the toppings that can be added to the milky bowl are goji berries.
You can choose between full cream or low fat milk at the Kellogg's Cereal Kafe.
---
-- Story continues below --
To get your bowl of cereal, placed your order at the counter. You will receive a voucher that you will have to bring over to the NTUC cashier to make payment.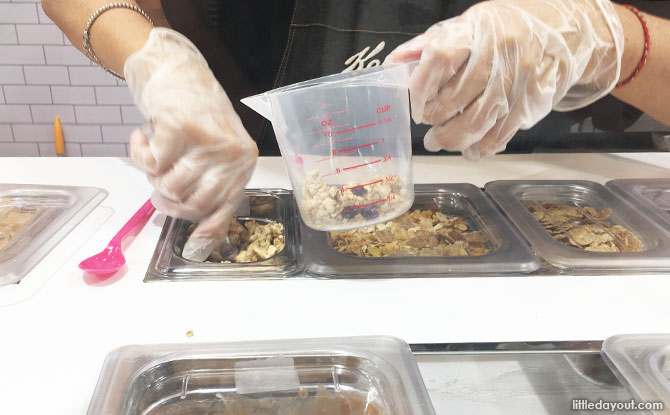 After paying, return to the Kellogg's Cereal Kafe counter for the staff to prepare your bowl of cereal.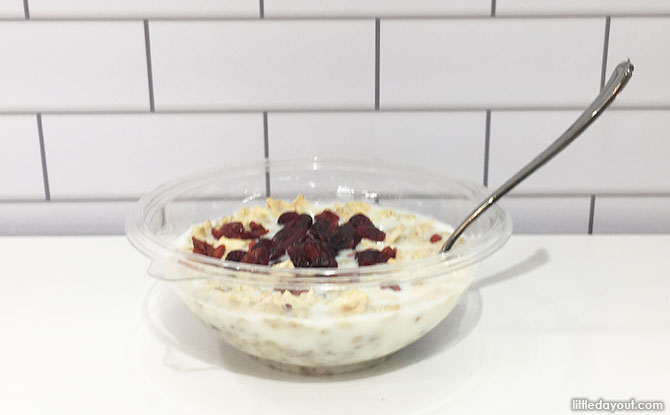 You will receive the Kellogg's cereal in a plastic bowl with a metallic looking plastic spoon.
Ironically, even though cereal is most closely associated with breakfast, because the Kellogg's Cafe at AMK Hub only opens at 12pm, you won't be able to have the most important meal of the day there.
Other Goodies at the Kellogg's Cereal Cafe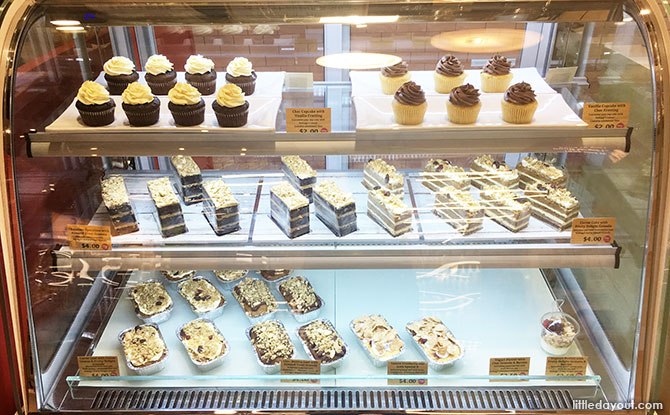 Besides cereal, the Kellogg's Cereal Kafe at AMK Hub also serves muffins and other baked goods and frozen yogurt.
Kellogg's Cereal Kafe At AMK Hub
Where: Located inside NTUC Fairprice Xtra, beside the entrance
Opening Hours: 12 pm to 8 pm