This Easter 2021, Jurong Bird Park will be holding Easter-themed activities as part of its golden jubilee celebrations. These include a golden egg hunt, Easter-themed playground, a special Jubilee maze and more.
---
Jurong Bird Park Easter Egg Hunt 2021
The Jurong Bird Park Easter egg hunt will take place in the Waterfall Aviary. Hunt for coloured eggs hidden throughout the walk-in aviary in order to redeem a customisable bird mask and JBP50 sticker set. If you are lucky, you may find the elusive golden egg to win extra special prizes.
You can also scan a QR code to access a digital map of an Easter trail to find giant Easter eggs. Complete the tasks to earn a Jurong Bird Park 50 foldable fan, while stocks last.
The Jurong Bird Park egg hunt activities will take place on 2, 3, 4, 10 and 11 April 2021 from 10 am to 4 pm.
---
Easter-themed Playground
From 1 April to 2 May 2021, Jurong Bird Park's Songbird Terrace will be transformed into an Easter-themed playground. At the centre of it all is a golden wishing tree.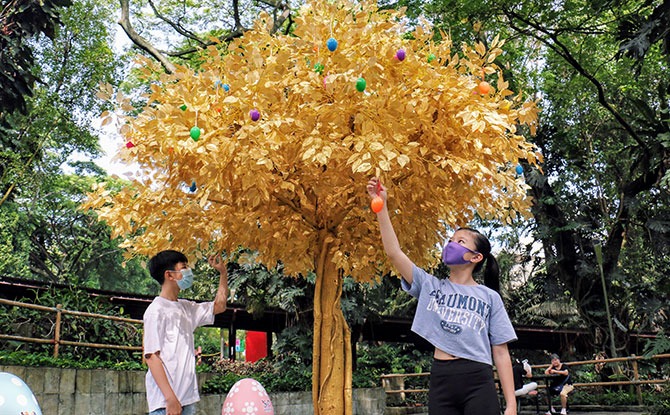 Get an egg from the tree and unleash your creativity by decorating your own Easter egg to take home.
Differently-abled artists from The Art Faculty, a social enterprise by Autism Resource Centre, will be present to paint giant Easter eggs live on 2 April 2021. Pay them a visit to lend them your support.
---
Jubilee Maze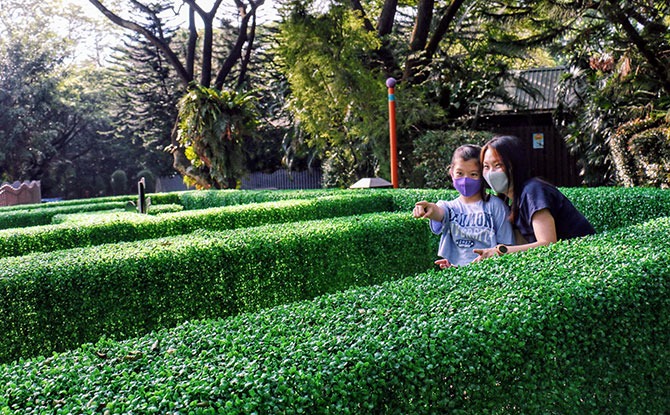 The Birdz of Play area which will feature a special Jubilee maze. Head around the twists and turns of the Jurong Bird Park Jubilee Maze and test your knowledge of Jurong Bird Park by answering trivia questions correctly to find the right exit.
---
Easter-themed Food
If you have worked up an appetite, visit the Flamingo Lodge for an Easter brunch menu with classic egg dishes like Eggs Benedict Florentine and herbs and cheese scrambled eggs on buttered toast. The Easter brunch menu is available on 2, 3, 4, 10 and 11 April 2021 from 10 am to 2.30 pm.