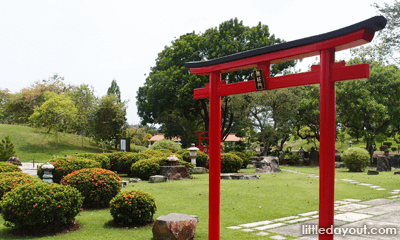 The Japanese Garden showcases traditional Japanese architecture with red bridges and gateways, together with Japanese-style buildings and ponds. It's small size makes it ideal for young ones to explore.
The sister park to the more well-known Chinese Garden next door, the Japanese Garden are a tranquil spot built on an island on Jurong Lake. Step through the traditional Japanese entrance and you will come to a dry 'zen' garden. There is a Guest House and Rest House built in Japanese architectural style on the park. Small ponds and waterways are strapped together by red Japanese bridges. The smaller size of the park compared to the Chinese Garden makes the Japanese Garden more accessible for young ones to explore and discover.
Read more about Japanese Garden here.
---
Useful Information
Japanese Garden
Address: 1 Chinese Garden Rd, Japanese Garden, Singapore 619795
Phone:
Email:
Website: