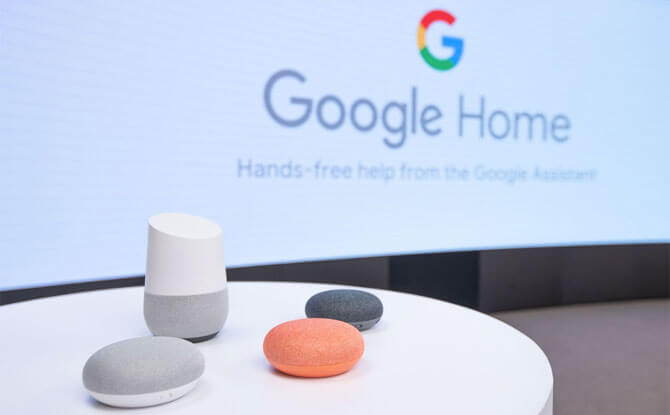 Singaporeans will be able to purchase Google Home and Google Home Mini in Singapore from 20 April 2018 onwards.
Power of Voice
Google Home and Google Home Mini are voice-powered speakers powered by Google Assistant. With the catchphrase "Okay Google", the Google Home device can be used to get real-time answers to questions, turn up the music or control smart devices around the home.
Using voice, Google Assistant can be used to access the internet. For example, parents can ask for help with translations when helping their kids with their homework, search for recipes while in the kitchen or get the latest news read to them.
---
-- Story continues below --
The lifestyle device can also be used for home entertainment by playing songs over Spotify, tuning in to local radio stations and starting a video stream on Google Chromecast.
It is also designed to connect to popular home automation systems such as Philips Hue and TP-Link. By integrating it with these systems, it is possible to use Google Home to control compatible entertainment, lighting and air-conditioning systems using voice commands.
A Personal Assistant
One of Google Home's features is its ability to distinguish between different voices. With machine learning and natural language processing, Google Home's Voice Match feature can identify up to six persons and customise its response to each individual.
This allows for Google Home to customise the information it retrieves, for example, daily schedules and calendar appointments, for different persons within a household.
Google has also launched their developer platform Actions on Google in Singapore. This allows local brands to build and integrate with Google Assistant. With the voice command "Hey Google, talk to…", Singaporeans will be able to access a range of services from organisations such as The Straits Times and more.
Google Home In Singapore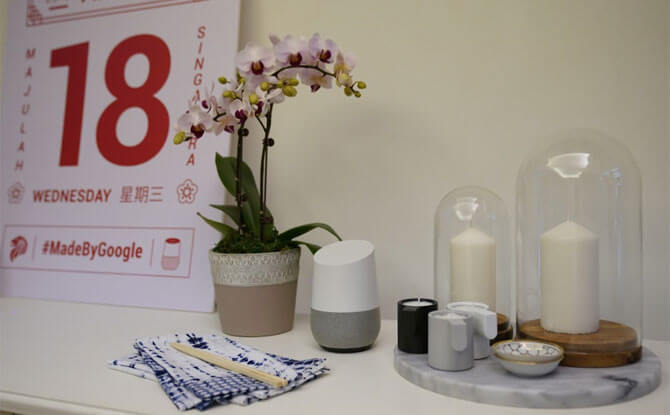 Google Home and Google Home Mini will be available at StarHub, COURTS and Challenger islandwide from 20 April 2018. It can also be purchased online at Hachi.tech and the newly launched Google Store in Singapore.
Mickey Kim, Google's Director for APAC Hardware Product Planning and Partnerships, said, "We're excited to bring more Made By Google hardware products to Singapore. With Google Home and Mini, we want to help busy Singaporeans tap into the power of the Google Assistant by providing answers and hands-free help in their daily lives. The newly launched Google Store is part of our commitment to bring our hardware to more Singaporeans following the positive response we've seen so far."
On the Google Store, Google Home is priced at S$189 and Google Home Mini is priced at S$79.
Images: Google