In case you haven't heard, KidsFest 2018 will be in town very soon! From 17 January to 11 February 2018, you can catch entertaining children's theatre shows as part of KidsFest 2018 that are sure to thrill audiences from as young as two years old.
6 Must-Watch Children's Theatre Shows
KidsFest 2018 will feature six shows specially brought in from overseas for the festival.
These include wildly popular favourites such as The Gruffalo, The Gruffalo's Child and What The Lady Bird Heard. There will also be a new show based on a classic tale, The Ugly Duckling, that will be presented for the first time in Singapore.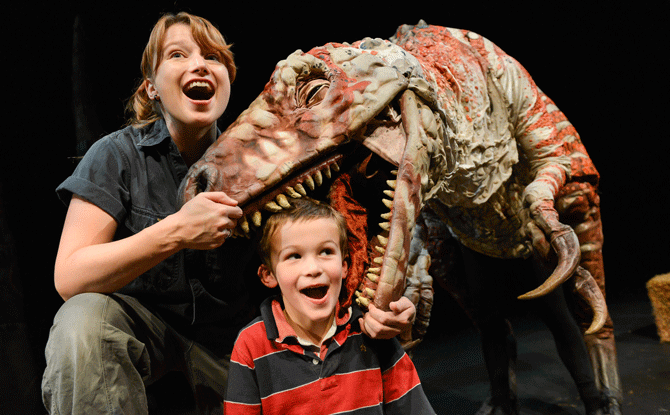 Other shows to look forward to include Hairy Maclary and Friends and Erth's Dinosaur Zoo.
---
-- Story continues below --
These are all great opportunities to bring the kids to see these wonderful stories brought to life on the stage.
How to Save Money on KidsFest 2018 Tickets
What's even better is that there are multiple ways to save money on KidsFest 2018 tickets.
Here are four ways in which you can enjoy discounts on KidsFest 2018 tickets. Be sure to get them while they are still available.
#1. Book in Groups of 10 or More
Enjoy a 10% discount on bookings for groups of 10 or more. Gather other families with similarly aged children and arrange a group outing to the theatre to start off the brand new year. Not only can it be an educational and entertaining experience at the theatre but a social one too!
#2. Book Multiple Shows for Up to 15% Discount
With a great choice of six shows available at KidsFest 2018, you may already intend to bring your child to watch more than one show. Simply book the tickets for multiple shows at the same time at any SISTIC outlet or by phone on 62353817 to get a discount. Enjoy a 10% discount when you book two shows and a 15% discount on bookings of three shows and more. Be smart. Plan ahead and save.
#3. Family Special – Buy Three, Get One Free
For selected show times, if you buy three tickets, you will receive one ticket free! That's four tickets for the price of three. This is a new 4-for-3 Family Special that KidsFest has made available. Tickets purchased must be in the same category and show time.
#4. Friend Discounts
Friends of KidsFest Singapore, United Square, Lorna Winston and Fraser Hospitality, and MeClub Members get to enjoy 10% off ticket prices by keying in a valid quote or password upon purchase.
And guess what, as a Little Day Out reader, use the Friends of KidsFest promo code KFSG18 when booking your tickets to enjoy the discount! You're welcome!
KidsFest 2018 tickets are available from SISTIC. You can get more information from the KidsFest 2018 website.
Schools may also wish to take note that KidsFest 2018 shows are available on weekdays mornings for school performances. Contact 6235 3817 or Schools@KidsFest.com.sg for more information.
READ: The Gruffalo, Dinosaurs And More Are Stomping Into Town