Everything You Know Goes Away: An Interactive Playground is an exhibition-playscape at The Substation that works on multiple levels. Running from 16 March to 7 April 2019, it offers something for both young and older visitors.
Cultural Icons of a Singaporean Childhood
Located within the Substation Theatre, Everything You Know Goes Away is a colourful collection of nostalgic-looking icons of a Singaporean childhood. It is designed by Joshua Comaroff and Lekker Architects, with collaborator Leow Si Min.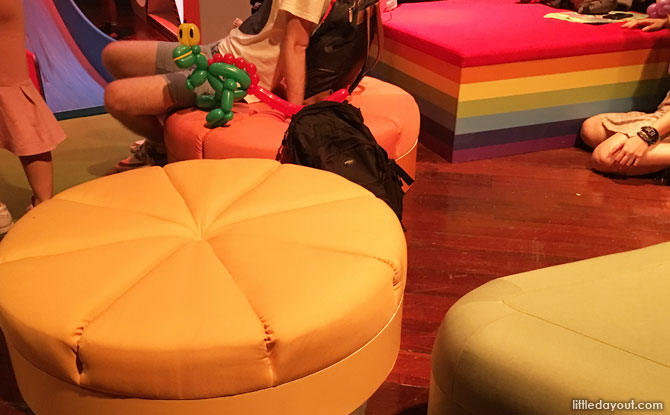 A cluster of oversized colourful nonya kueh is a dream-come-true for anyone who has ever thought that the squishy cakes and desserts are not only delicious but would also be fun to bounce on as well.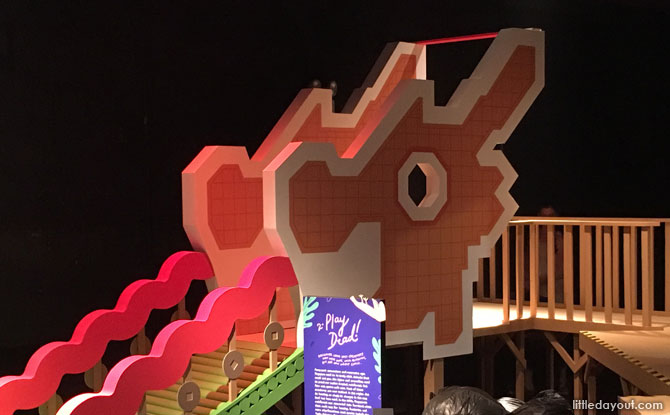 The Toa Payoh Dragon Playground stands in a corner, presiding over the activity in the room.
---
-- Story continues below --
There are also red and blue slides, representative of the now-gone Big Splash – the godfather of water parks in Singapore. Bridging the Dragon Playground and Big Splash slides is a Kampong Hut which kids can enter and explore.
Collectively, this brightly lit section of Everything You Know Goes Away is a children's playscape which reminisces a carefree Singaporean childhood of a bygone era.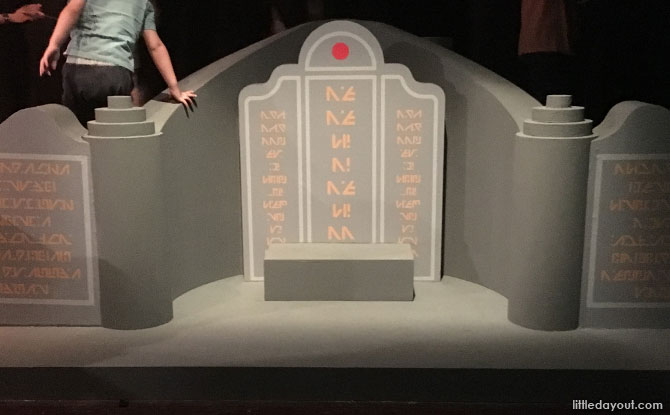 However, things take a darker turn behind the kampong hut. The cheerful playscape gives way to a representation of a Chinese tomb. Entitled A Grave Loss, this section of the interactive playground at Substation is a commentary on how even death is not permanent in Singapore. The tomb, similar to those found at Bukit Brown, is representative of the disappearing past and the approaching future.
Layered Thoughts
This is where Everything You Know Goes Away: An Interactive Playground works on different levels.
To children, it is a playscape to scramble around and about on without a worry. For parents and accompanying adults, it is a throwback to the past and a commentary of the impermanence of the things around us.
Having said that, one response to the exhibition-playscape would be to simply enjoy the "Present" and its joys.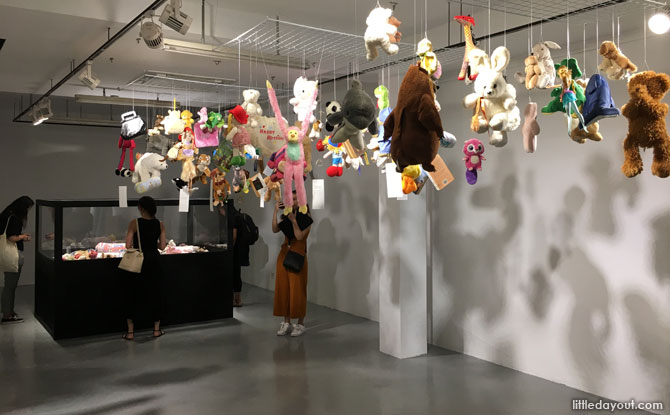 For another response, visit the art installation next door at the Substation Gallery, A Bout of Nostalgia.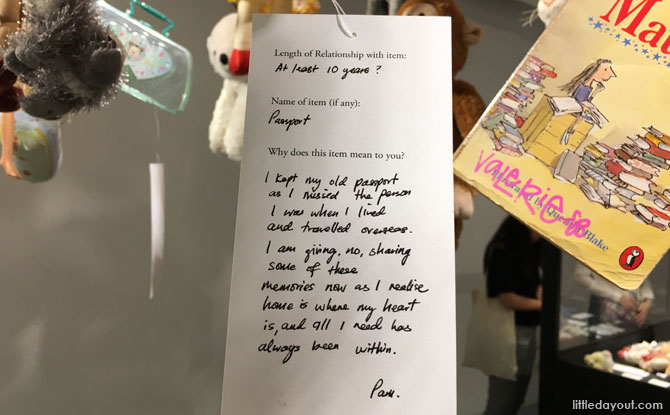 This installation by visual artist Mrydette captures (and tags) a variety of childhood memories. It is both voyeuristic and therapeutic at the same time.
Workshops & Performances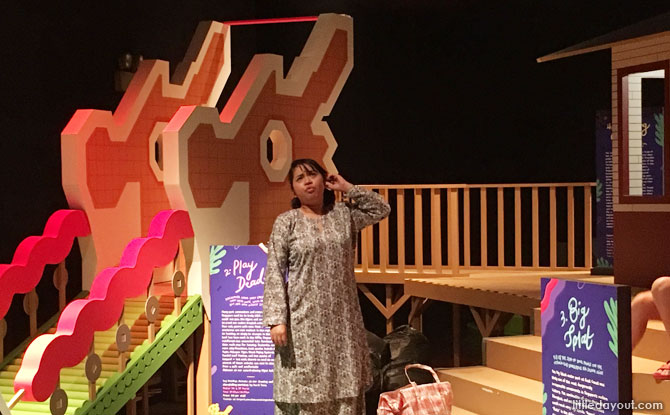 Workshops and performances will also be held in conjunction with Everything You Know Goes Away. Kids can learn to make nonya kueh from playdough, and there will be workshop-storytellings and performances too. Details and tickets can be found at tinyurl.com/TheVanishingSubstation.
During the March school holiday weekends, 16, 17, 23 and 24 March 2019, these are free storytelling sessions commissioned by Suhaili Safari at 2 pm and 3 pm.
The interactive playground is intended for ages 6 and up. Kids under 6 must be accompanied by an adult. Admission to Everything You Know Goes Away: An Interactive Playground is free.
Everything You Know Goes Away: An Interactive Playground
When: 16 March to 7 April 2019, Tue to Fri – 2 pm to 7 pm, Sat & Sun – 12 pm to 8 pm, Closed on Mon
Where: The Substation Theatre
Website