During the June Holidays, kids can enjoy a line up of adventures at United Square – the Kids Learning Mall.
Go on the Dinosaur Trail from 27 May to 8 June. Enter the world of the Triassic era at Dinosaurs Adventure, encounter moving dinosaurs and hear them roar at this exhibition. From 1 pm to 8 pm, kids can take part in Be a Junior Paleontologist and dig for ancient fossils. Recommended for ages four and above, spend $80 to get an Adventure Pass to a 30 minute session that includes a guided tour of the Dinosaur Trail area, a kids activity and a chance to take a photo at the Dinosaur Egg exhibit.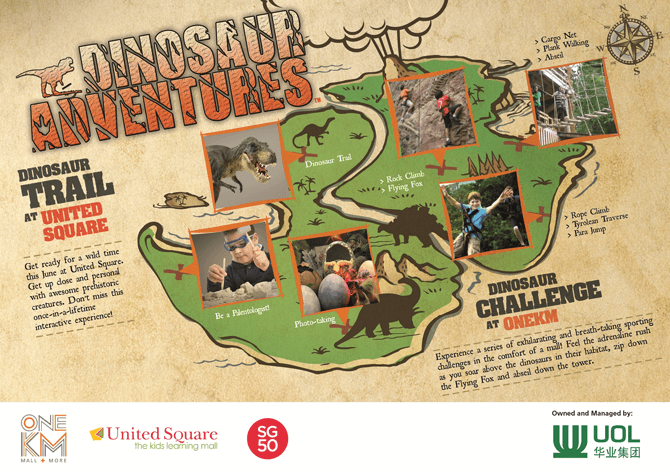 From 11 to 23 June, catch Hi-5 Live. Ainsley, Dayen, Mary, Stevie and Tanika will be bringing along their high energy antics in a performance filled with singing, dancing and excitement. The live show takes place from every day except Wednesday at 2.30 pm, 5 pm and 7 pm. There will also be a chance to take a photo with Hi-5 after the performance with a minimum spend.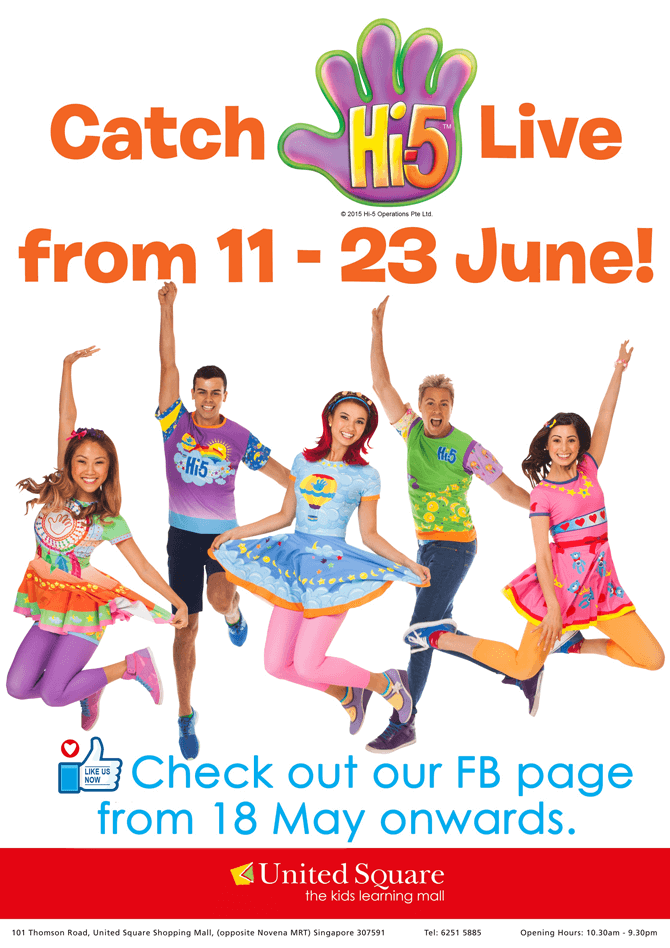 For more ideas for the holidays, visit our June School Holidays Page.