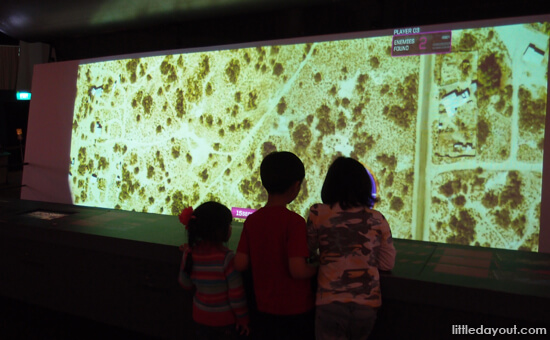 With a name like, "Defence Science Revealed", one may think that this exhibition is only for boys. Truth be told, there are plenty of interactive displays here that present science in practical ways for both boys and girls to enjoy.
Over three exhibition zones – Surveillance and Stealth, the Science of Flight and Amour and Protection – kids are brought through different aspects of Defence Science. Children get a peek into the science and technology behind today's modern armies.
Learning throughout the exhibition is enhanced through the use of interactive displays that bring the concepts to life. Supersized screens and hands-on activities allow kids to imagine themselves as commanders, scanning the ground for the enemy or even as a silent sentry, stealthily peering into the night through a set of night vision goggles while on watch.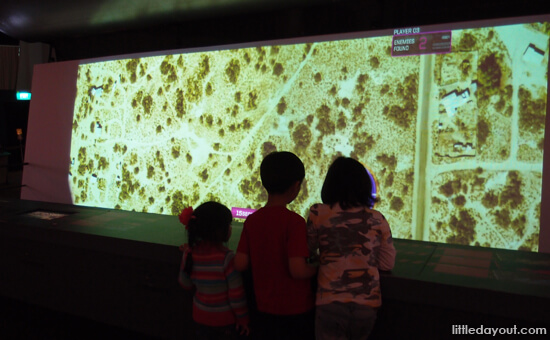 At the flight zone, other than getting a feel of a plane's flight controls, they can even strap on a wing, get in front of a wind tunnel and experience what it is like to be a plane itself!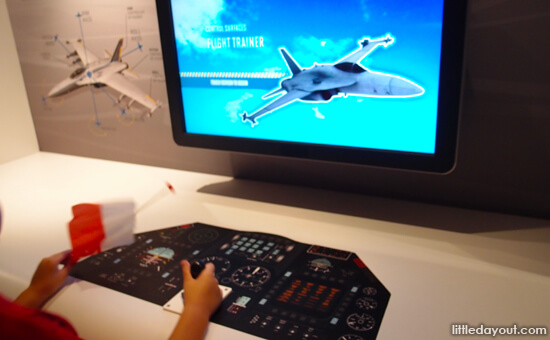 Kids can even come up close to a life-sized tank replica and find out more about different types of munitions and amour.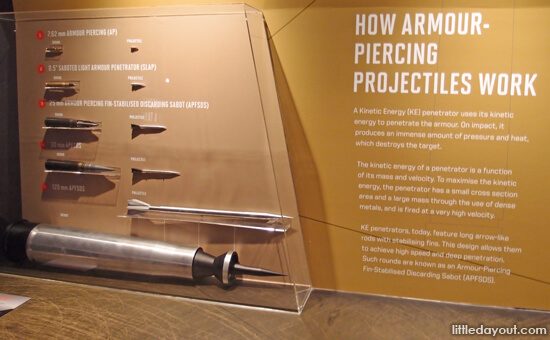 A surprising hit when we visited the exhibition was the sparse-looking "carnival area".
Here, children (and adults) can try knocking over paper cups with an air cannon made out of a box, setting off a Doppler radar with a football and flying paper planes through hoops.
Who ever knew trying to knock over cups with air could be so addictive!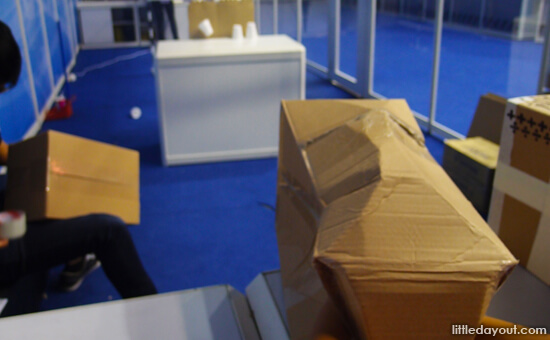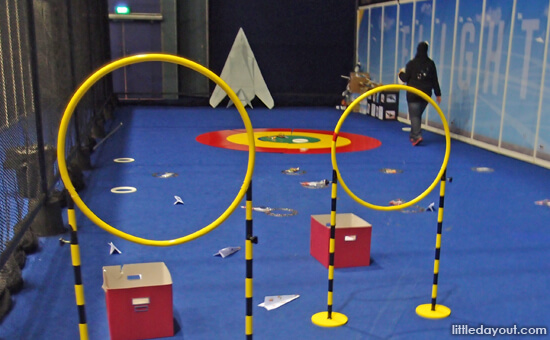 Another favourite can be found in the public area just outside the ticketed exhibition area. In a challenge worthy of Mission Impossible, kids must traverse a dark room criss-crossed with laser beams to deactivate alarms in the quickest time possible. Additional charges apply to take part in this game.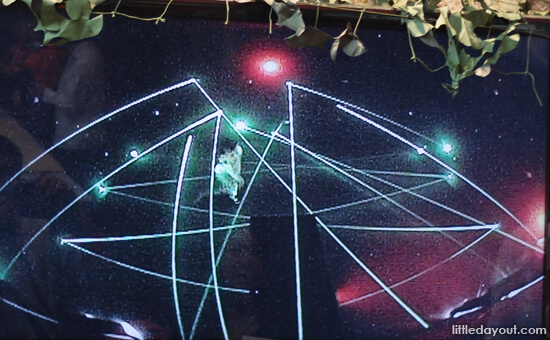 The exhibition is ongoing till 17 February 2013. There is a bundled admission charge of $12 for adults and $8 for children from 3 to 12 years old that allows entry into the Defence Science Revealed exhibition and the main Science Centre exhibition.