Ever wondered what the rest of the world is doing on Christmas? If you're unable to travel for Christmas this year, we take a look at some Christmas traditions from around the world that you can try right here at home! Read on to see how many you know!
---
Europe – Mulled Wine
Glühwein is the name of the German mulled wine that is usually sold in festive Christmas markets. The name translates to "glow wine" for the warm feeling that it gives anyone who wants to drink and enjoy it. Mulled wine dates back to Roman antiquity. The Romans would heat wine and drink them during the winter, thinking it would defend their bodies against the cold. Here in sunny Singapore, we can still enjoy the taste and smell of this fruity spiced wine.
Watch an instructional video on how to make it here or this aesthetically pleasing ASMR recipe of mulled wine below.
---
-- Story continues below --
---
Finland – Sembawang Hot Spring Park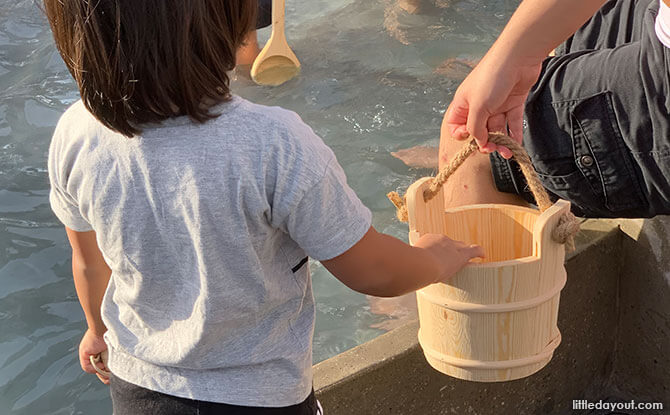 The iconic figure Santa Claus originated in Finland and a unique tradition that involves Joulusauna, also known as Christmas sauna. This is a great bonding activity to do with the family and those who wish to try can head on down to Sembawang Hot Spring Park to get a foot soak or even cook an egg!
---
Ireland – Tall Red Candle
In Ireland, on Christmas Eve, a Christmas tradition includes placing a single red candle in the window. This practice is predominantly part of an Irish Catholic heritage. There are various explanations for the symbolism behind the candle. One belief is that by doing so, they are lighting the way for Mary and Joseph on their way to find the stable in Bethlehem. Another is that the candle in the window represents a symbol of hospitality.
---
Australia – Go to the Beach
While many parts of the world are cold in December, it is summer in Australia and thus one popular tradition is to head down to the beach for some sunny festive fun! Not your ordinary white Christmas, popular activities on the beach include having a barbeque, catching some waves on the beach and building sandmen instead of snowmen!
---
Japan – KFC
Ever since the wildly successful campaign in 1974 of "Kentucky for Christmas", Japan celebrates this festive holiday with some delicious fried chicken. It is thought that it was inspired by the Western Christmas tradition of a turkey dinner, and it also doesn't hurt that Colonel Sanders has a pretty similar look to Santa himself. Today, this tradition of eating Kentucky Fried Chicken during Christmas is still a popular practice it is said that wait times to enter the restaurant can reach for as long as two hours!
We hope you enjoy learning and possibly even trying out these festive traditions from around the world. Merry Christmas!