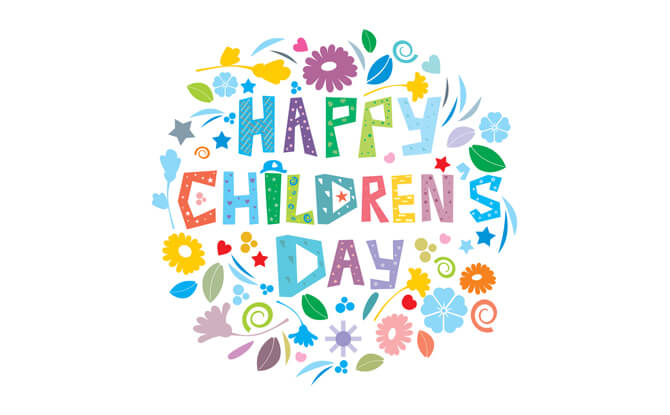 This year, Children's Day in Singapore falls on 9 October 2015. The kids are at home from school and enjoying a long weekend.
Yes, even though the exams are just around the corner for those in Primary School, perhaps you want to sneak away some time and enjoy Children's Day with them!
Here are 18 ideas of things to do and way to spend the Children's Day weekend with your kids.
1. Spend a weekend at Esplanade's Octoburst! 2015 – A Children's Festival
---
-- Story continues below --
Taking place from 9 to 11 October, Octoburst! 2015 is Esplanade weekend festival for children. There are free performances and activities, as well as ticketed theatrical performances and parent-child workshops over the weekend. Find out more.
2. Celebrate Children's Day at Downtown East
Meet and greet the Sylvanian Families at 4 pm & 7 pm and shop for toys at a Children's Day Toy Fair at the Event Square. Takes place till 11 October 2015.
3. Head to Science Centre Singapore for Young Learners Festival 2015 DELIGHT!
Experience science at Science Centre Singapore's Young Learners Festival 2015. Taking place on 9 October at the Marquee & Eco Garden, enjoy a light show and have fun with 3D classes in this show about light.
4. Party at KidsSTOP's Children's Day Carnival
Head to KidsSTOP for Children's Day festivities that include a Big Dream Climber Race, Caricatures and Goodie Bags. The fun takes place from 9 to 11 October 2015. Pre-registration required.
5. Find out What the Ladybird Heard
Based on the award-winning picture book by Julia Donaldson and Lydia Monks, children aged 3 and above will enjoy this theatrical farmyard production taking place at SOTA Drama Centre till 11 October.
6. Have a Bake Off
This is a fun and inexpensive activity that kids love. Pop down to the supermarket and get ingredients to make a cake together. Make their Children's Day special by sharing the cake together!
7. Makan Under the Stars
The children's beach club at Sentosa stays open till 9.30 pm this Saturday for a BBQ under the Stars. Find out more here.
8. Drama Time at ACT 3 Drama Academy
Let your child take part in unique Children's Day Drama workshops at the ACT 3 Drama Academy on 9 October 2015. Register here.
9. Shop for Toys at a Warehouse Sale
A warehouse full of toys sounds like a kids dream. From 7 to 11 Oct, 10 am to 7 pm, head to Sheng Tai Toys Warehouse Sale at 1 Kaki Bukit Road 2, #01-05 Eunos Warehouse Complex to shop for toys from Tomica, Disney, Power Rangers and more.
10. Architect the Future at Archifest 2015
Kids get to play-pretend at architects and designers at these workshops at Archifest 2015. On 9 to 10 October at 79 & 81 Neil Road.
11. Celebrate Children's Day with I Can Read!
I Can Read's Hougang and Novena Centres will be holding Children's Day Celebrations on 10 and 11 October respectively. There will be a drawing contest and free balloons. RSVP to receive a free Mario Kart 7 Racing Eraser. Find out more.
12. Enjoy Unstructured Play at Playeum's Children's Centre for Creativity
Pay a visit to Playeum's new Children's Centre for Creativity at Gillman Barracks and watch how creative your kid can get with simple materials and their imagination.
13. Dine in Style with Silver Shell Café's Children's Day Special
Shangri-La's Rasa Sentosa Resort & Spa's Silver Shell Café has a week-long promotion where for every one paying adult, one child 11 years and below dines for free. Find out more.
14. Play Play at eXplorerkid
Be among the first 30 to complete a game at eXplorerkid this Children's Day at win an animal walker balloon worth $19.90. Applies to the Downtown East outlet from 9 to 11 Oct 2015 and AMK Hub outlet on 9 & 11 Oct 2015.
15. Kids Eat for Free on Children's Day at Fish & Co.!
Kids 12 years old and below dine for free on 9 Oct at Fish & Co. with every a la carte item purchased.
16. Shoot 'Em Up at the Arcade
Even time at the arcade can be time well spent with the kids. From 8 to 11 October, Timezone is having a children's promotion. Find out more.
17. Do Something Meaningful, Donate a Book
Spend time with your kids clearing out books that they have outgrown. You can donate the books to kids overseas by bringing them down to Brighton Montessori preschools and support their book donation drive. Find out more.
18. Head Out to the Library
From 30 Oct 2015 till 31 Jan 2016, you can borrow 20 items at NLB libraries. It is a great opportunity to borrow books and material to inculcate the love of books from young. Just be sure to finish them and return them on time!
Have a Happy and Meaningful Children's Day with Your Kids!