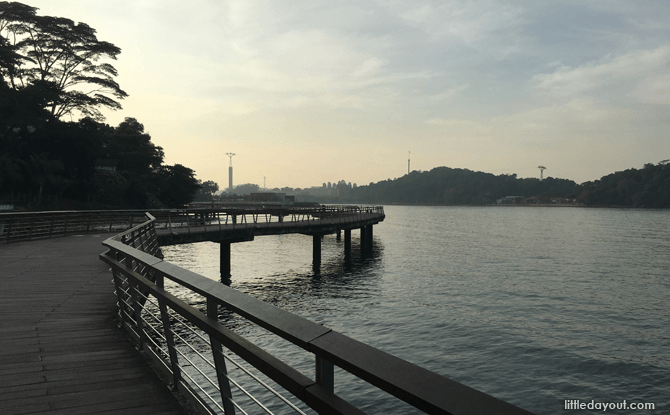 The Bukit Chermin Boardwalk, together with the Berlayer Creek mangrove trail, allow visitors to come up close to mangrove and coastal areas that were previously inaccessible. Experience nature as you walk along the shoreline of Keppel Harbour.
Hugging the shoreline of Keppel Harbour, this 300 metre long boardwalk provides views of mangrove trees and the rocky beach. Try spotting the fauna along the coast while enjoying views of the Sentosa and the Keppel Harbour. From the boardwalk, you can also walk along Belayer Creek, one of the few remaining mangrove creeks along the Southern part of Singapore. The boardwalk is also connected to Labrador Park.
Read more about Bukit Chermin Boardwalk here.
---
Useful Information
Bukit Chermin Boardwalk
Address: Straits View, Singapore
Phone:
Email:
Website: