What do you do with books your kids have outgrown?
In the month of October, you can donate the books to children overseas as part of Brighton Montessori's book collection drive.
Organised in conjunction with Brighton Montessori's 20th anniversary, the book donation initiative aims to collect over 3,000 children's books for schools, community libraries and orphanages overseas.
To mark the occasion, a charity event, Donate a Book, Change a Life, will be held on 3 October 2015, 1 pm to 4pm at Brighton Montessori, Great World City.
Activities planned for the day include story-themed game booths, hourly story dramatisation, mandarin storytelling, music and movement, and craft stations conducted by Brighton's own teachers.
Brighton Montessori has partnered with local group, Help a Child, Donate a Book, for the distribution of the books. Since 2013, Help a Child, Donate a Book has been distributing books to children in countries such as Cambodia, Myanmar, China, Sri Lanka, West Timor and Nepal. http://www.help-a-child-donate-a-book.net
While all children's books are welcomed, the drive targets children's books for ages 0 to 8 years old. Used books are accepted but those in slightly better condition are appreciated.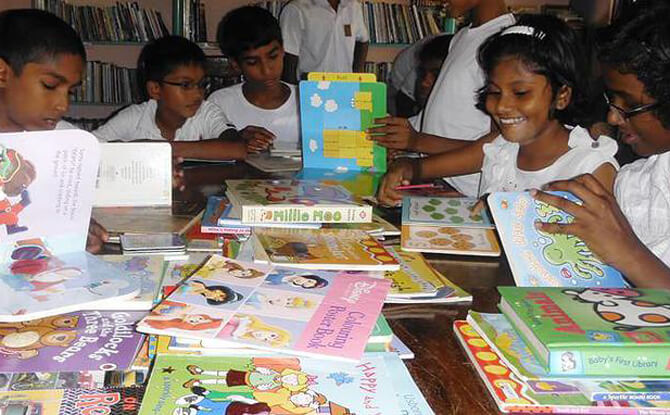 Books can be dropped off at Donate a Book, Change a Life on 4 October, or at any Brighton Montessori branch from Monday to Friday, 7.30 am to 6 pm, and Saturday, 9 am to 12 pm, in the month of October.
Donate-a-Book, Change a Life Charity Event
Saturday, 3 October 2015
1 pm to 4 pm
Brighton Montessori Great World City, 1 Kim Seng Promenade, #02-41A, Singapore 237994
Editor's Update: In the unlikely event that a closure of preschools is announced on Saturday, 3 October 2015, due to the haze, the event will be postponed to another date. If you are uncertain, please call Brighton Montessori at 6235 1980 on Saturday to confirm if the event is expected to carry on.